Jacksepticeye Raised $10 Million For World Central Kitchen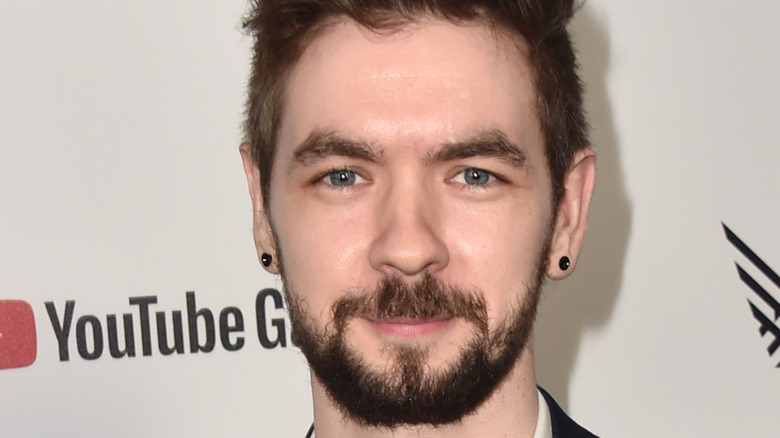 Alberto E. Rodriguez/Getty Images
Every day, millions of people around the world struggle with food shortages, natural disasters, and other humanitarian crises. Although countless organizations are already doing everything they can to help, sometimes they too need assistance.
This is precisely why famous Irish YouTuber Jacksepticeye recently partnered with World Central Kitchen. WCK helps communities around the globe, whether those communities are challenged by war, climate change, or the global food crisis. To date, WCK has donated more than 200 million meals, as well as educated both professional and amateur chefs, but its mission never ends.
Enter Jacksepticeye and his annual charity stream. The YouTuber started his "Thankmas" stream back in 2018, and has since then raised millions of dollars for various humanitarian organizations, according to Early Game. For his 2022 stream, Jacksepticeye chose WCK as the benefactor, and the global response blew everyone away. Honestly, we're still shocked at the stream's grand total, too.
Celebrities and gamers alike donate millions to humanitarian aid
Shortly after his 24-hour live stream charity event wrapped up, YouTuber Jacksepticeye shared the big number raised on Twitter. In his post, he wrote, "Today was one of the greatest days of my life! I can't believe we raised $10 million. I got so emotional and my heart is so full."
The stream was attended by the likes of Markiplier and Jack Black, as well as countless other gamers and content creators. Coca-Cola donated an additional $500k, though it's unclear whether the donation was made through the charity stream or directly to World Central Kitchen (via Twitter). Regardless, according to the official Thankmas fundraiser site, the current total is $10,164,509.55, but donations can still be made over the next few days.
Chef Jose Andres, who founded WCK more than a decade ago, retweeted Jacksepticeye's posts and thanked everyone involved. Even though we're all still floored by the results of the charity stream, we can't forget that there is still more work to be done.