Gordon Ramsay's Top Tip For Cooking For A Crowd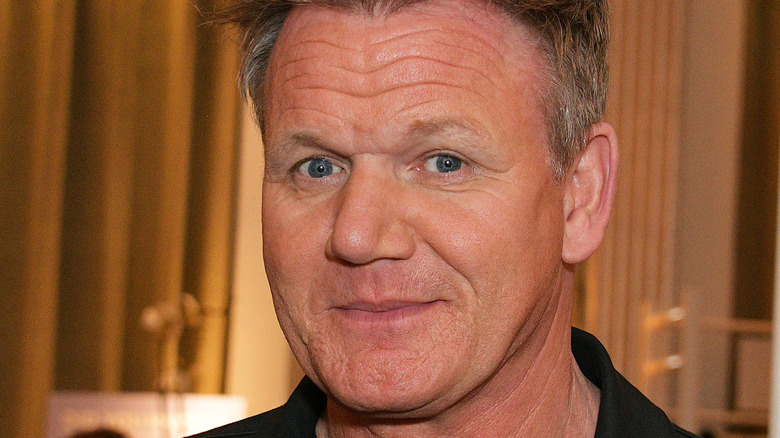 David M. Benett/Getty Images
So there's a big event coming around the bend, such as an anniversary, birthday, or baby shower. Or maybe there's a festive holiday in a few days, such as Thanksgiving, Christmas, or Easter. And you're the host this year, making sure that friends and family have a blast. If there's one thing that's bothering you, it's probably that you're wondering how to feed a crowd. Depending on the occasion, you can make festive favorites, so if it's a Christmas dinner in the U.S., different states make different Christmas dishes. 
For example, Hawaiians make kalua pig and cabbage; in Connecticut, it's roast turkey; a bread pudding is a staple in Kentucky; while in Nebraska, you shouldn't be surprised if you're served a fried catfish recipe for your Christmas meal (via Delish). Alternatively, you might get the clever idea of proposing a potluck dinner where each guest brings a dish that's to be shared among people. 
However, your guests might think that you're not that good of a host if everyone needs to bring something over to your place. Why can't you cook all the food by yourself? But worry not, as one celebrity chef has a top tip for cooking for a crowd.
Gordon Ramsay recommends cooking large items to feed a crowd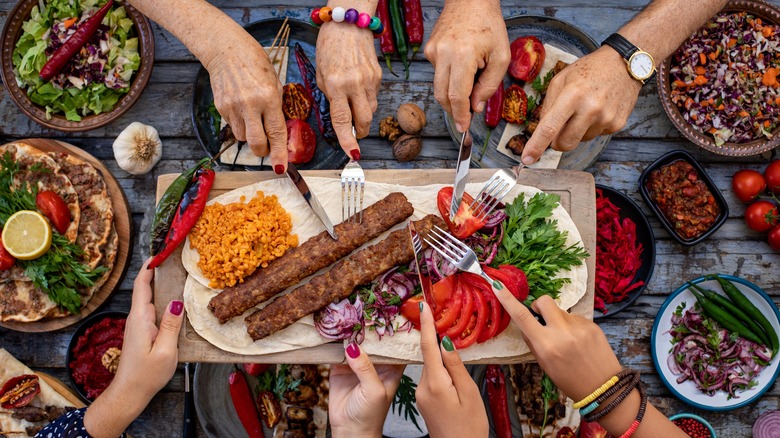 Gulcin Ragiboglu/Shutterstock
When he's not filming another season of his hit TV shows, such as "Hell's Kitchen," "MasterChef," and "Kitchen Nightmares," chef Gordon Ramsay always finds the time to surprise his fans with a few helpful cooking tips and tricks. On that note, Ramsay uploaded a video called "Mastering The Oven" on his YouTube channel, ensuring that everyone who watches it is ready "for that big Christmas dinner." 
Ramsay shared a nifty tip on how to feed a crowd, saying, "When I'm cooking lunch for a crowd of my friends, my policy is to keep it simple, not think big. So instead of making lots of little things, I usually cook a whole fish or a large joint of delicious meat." And because he cooks food that's supposed to be shared, there's always enough for everyone, and there's no need to worry that someone will stay hungry. 
So you might have thought about making dim sum or Korean barbecue. However, those would be unwise choices, as there are too many little dishes to prepare, wasting your precious time in the process. Instead, why not try making a fondue pot filled with melted cheese — each guest will place some bread on a stick and join in the experience. Communal dishes are an excellent idea for feeding crowds. For example, if you're in Louisiana, all you need is crawfish boil, and any crowd will be pleased (per Louisiana Fish Fry).