Fans Just Voted For The Top Foods At Trader Joe's Customer Choice Awards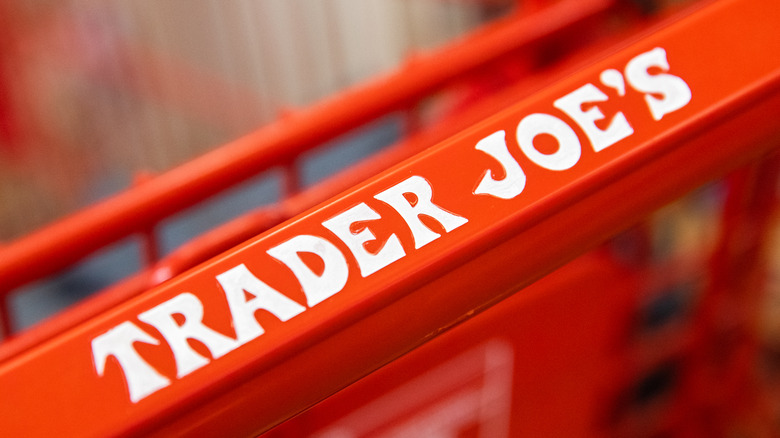 Bloomberg/Getty Images
People love Trader Joe's because you can count on the products. While the chain carries a wide variety of exciting and unusual options to try, TJ's is very careful that what they carry appeals to their customers. If a product doesn't isn't up to snuff, it gets discontinued quickly (per Eat This, Not That!). One way to help determine what products are pleasing customers may be their annual Trader Joe's Customer Choice Awards. It's also a great way to find new products to try next time you hit your local TJ's.
This year some big changes came to the Trader Joe's Customer Choice Awards. Now in their 14th year of the awards, Trader Joe's decided to retire five products to their newly formed Product Hall of Fame, meaning that these items are no longer eligible for the awards (per Trader Joe's). These long-time winners have been asked to step aside to allow other products to shine, but in the new Hall of Fame, they'll be able to shine year-round. And yes, they're still available in stores. Products that entered the Product Hall of Fame this year included Trader Joe's Mandarin Orange Chicken, Trader Joe's Dark Chocolate Peanut Butter Cups, Trader Joe's Peanut Butter Filled Pretzel Nuggets, Trader Joe's Unexpected Cheddar, and Trader Joe's Soy Chorizo.
Without further ado, the 2023 winners
Moving those babies out of the way has opened up many of the awards' nine categories, bringing a whole fresh crop of winners this year. 18,000 Trader Joe's fans voted in this year's awards, so you know the winners have got the goods (per Trader Joe's). The number one winner for best overall was Chili & Lime Flavored Rolled Corn Tortilla Chips. These spicy and zesty corn chips are rolled, fried, and heavily flavored. Runners up in this winner-take-all category included breakfast staple TJ's Hashbrowns, Steamed Chicken Soup Dumplings, Everything but the Bagel Sesame Seasoning Blend, and packages of 4 Chocolate Croissants.
In the beverage category, the winner was the seasonal Sparkling Honeycrisp Apple Juice Beverage, with seasonal Triple Ginger Brew bringing up second place. In the all-important cheese category, we saw Cheddar with Caramelized Onions finally take first place after previously being resigned to runner-up behind now Hall of Famer Unexpected Cheddar (via Trader Joe's). For number one entree, this year we saw a change as well, with Butter Chicken with Basmati Rice taking the coveted spot. The top place in household items was scented candles, followed by daily facial sunscreen. In produce, customers loved bananas. For Snack foods, Chili & Lime Flavored Rolled Corn Tortilla Chips took home a second win. As far as desserts go, people loved the Hold the Cone! Mini Ice Cream Cones. And lastly, in the vegan/vegetarian category, Kale & Cashew pesto took home the gold.