Anna Sorokin Is Getting Her Own Dinner Party Reality Series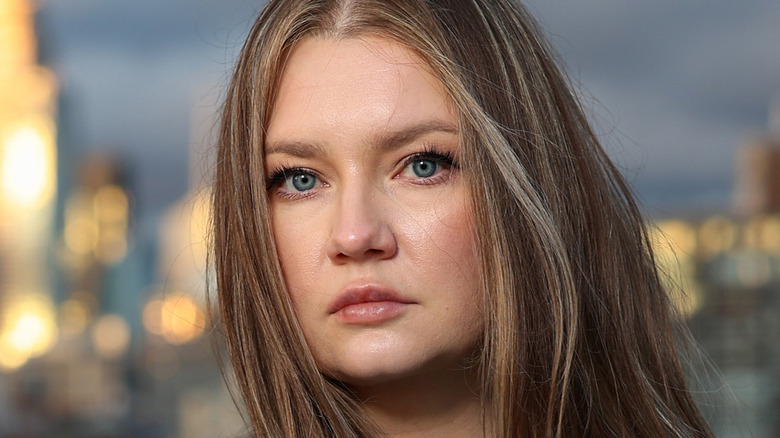 Mike Coppola/ad/Getty Images
If you haven't heard the names Anna Sorokin or Anna Delvey at any point over the past few years, let's catch you up to speed. For starters, they are the exact same person. Anna Sorokin, who went by the alias Anna Delvey between 2013 and 2017, is a German woman who is notorious for committing crimes, such as grand larceny and theft of services. To make a very long story short, she posed as an entirely different person — a wealthy socialite, to be specific — in an attempt to trick numerous people and organizations into lending her money, per People. Sorokin was sentenced to prison in 2019 and released on bail in 2022. Her schemes were brought back to life via the 2022 Netflix miniseries "Inventing Anna." Oddly enough, the swindler has become somewhat of a pop culture icon.
Now, the ex-con is embarking on a whole new adventure — one that is, let's just say, actually legal. It was announced in January 2023 that Sorokin is set to star in her very own reality series where she will host dinner parties with fellow famous folk, People reports. Here's what to expect from "Delvey's Dinner Club."
Anna Sorokin will film show while on house arrest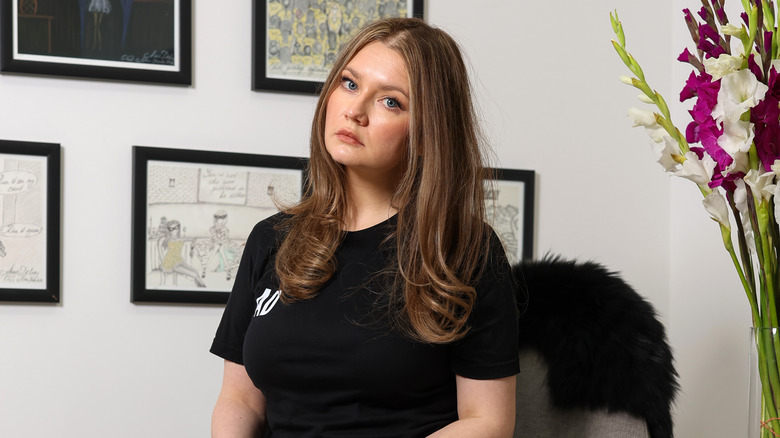 Mike Coppola/ad/Getty Images
The premise of "Delvey's Dinner Club," which obviously lampoons Anna Sorokin's pseudonym, will involve the faux heiress and various celebrity dinner guests in her New York City East Village abode. The catch? Sorokin is currently on 24-hour house arrest. According to Variety, the reality series will aim to tell Sorokin's story from her point of view, while she chats with musicians, actors, creators, and others in the comfort of her home. Sorokin and her guests will feast on meals cooked by private chefs and discuss how she plans to revamp her public image following her imprisonment.
As far as those who will be invited into Sorokin's apartment, she told Page Six that a few of her dream dinner guests include financial journalist Michael Lewis, musician and actress Madonna, author Ottessa Moshfegh, and serial entrepreneur Elon Musk. "There's nothing like the experience of bringing together a curated group of friends to share life stories and enjoy a great culinary experience," Sorokin shared in a press release (via The Guardian). The official premiere date of "Delvey's Dinner Club" is yet to be determined.