Here's How Much Private Chefs Really Make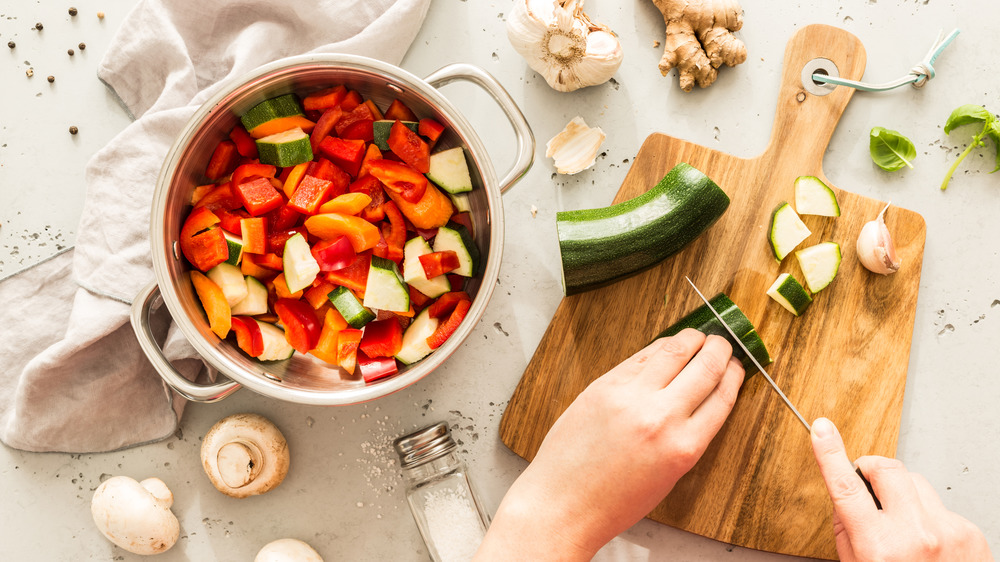 Shutterstock
For anyone who enjoys dreaming up new flavor combinations and exciting dishes, a job as a private chef might seem enviable. According to PayScale, the average salary of a private chef is $71,316 per year, but ranges from $46,000 to $122,000 depending on experience, clients, schedule demands, and bonuses. If it looks like a pretty wide range that's because the job description can be equally variable. 
Private chefs might be hired as independent contractors for one family, or have their own small business (via Eater). It might not be obvious at first but a private chef is usually also a server, dishwasher, and bartender. As well, a lot of organization is required to find clients, plan menus, and source quality ingredients, according to Serious Eats. People with years of experience in the restaurant industry might make the switch, or a new graduate from a culinary institution could choose to follow this career path from the start.
Many private chefs who share their experience express how intimate the job can be, both in gaining the client's trust and connecting with their senses (via Delish). Given the personal nature of entering someone's home and being responsible for what they eat, many private chefs are also privy to secrets and scandalous behavior — it's not uncommon to sign a non-disclosure agreement (via Serious Eats). The outlet also explains that for many chefs, being able to connect with the people they feed instead of being hidden away in the kitchen is part of the appeal.
The good and the bad of being a personal chef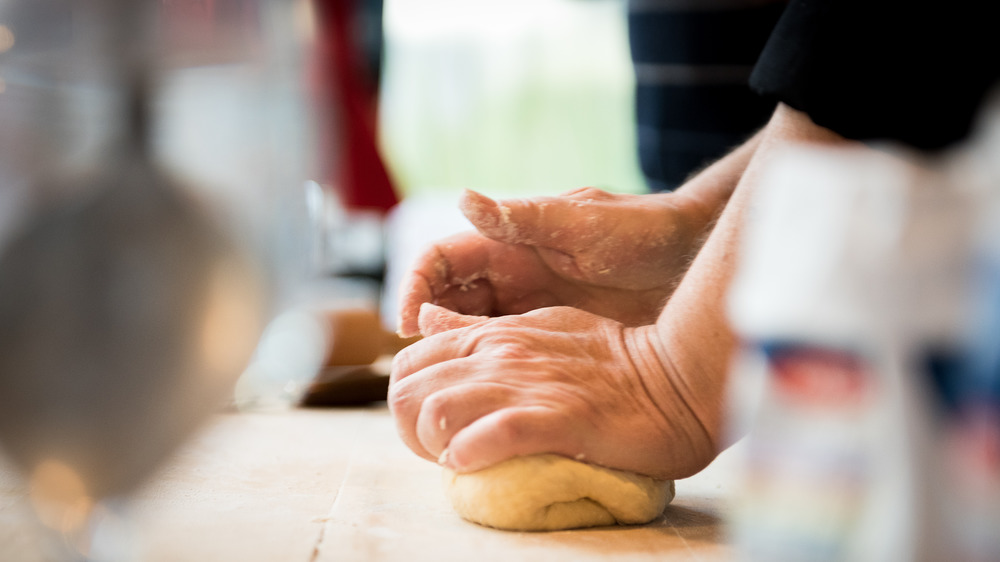 Shutterstock
Compared to her previous job as a restaurant chef, Becky Selengut from Serious Eats wrote she enjoyed several upsides of being a personal chef, such as improved hours and more independence. However, this varies a lot depending on the details of the specific job. While some private chefs cater for individual events and different clients, others might be live-in chefs who need to be available at any time of the day and night (via Serious Eats). This can involve traveling around the world or as Daniela Galarza said to Taste, "If the client wakes up at 2 am and wants cookies and milk, you have to have that ready in 20 minutes." Likewise, Marc Jacobs' personal chef, Lauren Gerrie, told Cosmopolitan that her schedule is entirely dependent upon his.
Though it can be much more creative than working with a rigid restaurant menu, sometimes clients might just want comfort food on repeat. Jonathan Wu, who has worked at Per Se in New York City and previously owned a restaurant told Taste, "One needs to sublimate the ego." While there is a place for fancy dinner parties and elaborately designed meals, sometimes it entails catering to health restrictions and tedious requests.
Ultimately, being a private chef involves many different skills related to cooking, but especially the ability to be flexible and to connect with clients so they trust you to prepare food you know they will enjoy. Though it can be incredibly labor-intensive, those chefs who know their value are usually well compensated.