The Sweet Inspiration Behind The Name Of Guy Fieri's Winery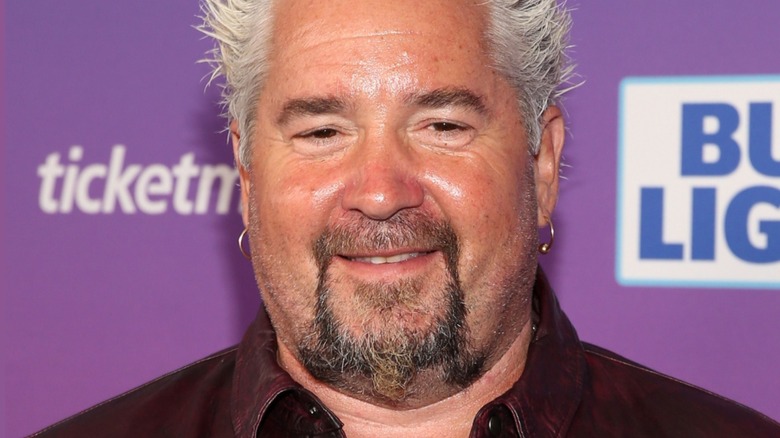 Jesse Grant/Getty
Whether through partnerships or newly founded brands, popular chefs have been trying their hand in the alcohol industry for quite a few years. In a September 2021 collaboration, English Chef Robert Irvine and Boardroom Spirits Distillery released Irvine's Spirits — a dry, 80-proof gin bursting with 13 complex botanicals. A bottle, which costs $22.99, was priced for affordability, because according to Irvine, "You shouldn't have to be rich to enjoy a little luxury."
Another partnership between Chef Monica Galetti and Salcombe Gin yielded Island Queen (per Bar Magazine). Part of the Voyager Series, the gin is subtly flavored with coconut, pineapple, and mango as well as lime and pink peppercorns. For both of these creations, it's clear where the names came from. Irvine's Spirits can be attributed to Chef Robert Irvine's name, while Island Queen obviously refers to the tropical notes used to make the gin. 
Sometimes, though, the chosen names of celebrity products dig a bit deeper, even hitting a personal level. Take Guy Fieri for instance. 
Guy Fieri's wine might be hard to spot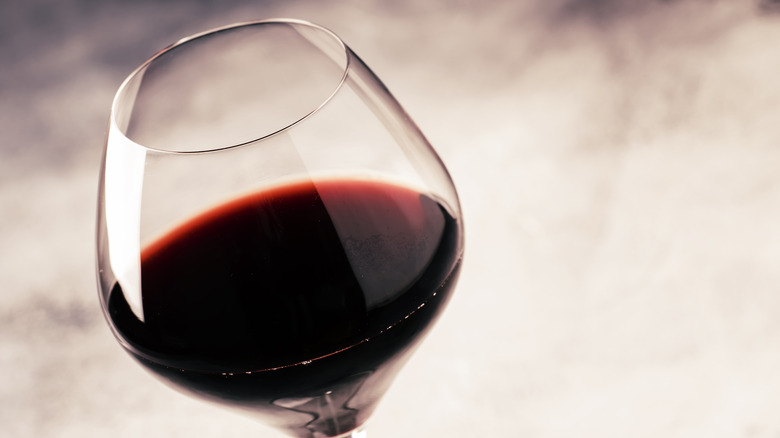 5ph/Getty Images
Guy Fieri has been in the alcohol business a bit longer than the other chefs on this list. According to The Press Democrat, Fieri's experience with the business began when he purchased a five-acre plot of land teeming with Pinot Noir grapes. "Ever since I moved to Sonoma County and saw all this incredible environment of wine, from the agricultural side of it to the business side of it, to the community involvement side of it ... I've just been in awe," Fieri said of his decision. From there, he opened a winery, pinning it Hunt & Ryde Winery after his two sons Hunter and Ryder.
Per GQ, the design of his wine labels indicates little to do with the chef; instead of a loud, boisterous bottle, you'd expect from Fieri, its black label simply has a small signature at the bottom. "It'd just be too much about me, not about the wine. The wine will speak for itself," he explained. "I want it to be appreciated. If all the hard work got shadowed by 'It's a celebrity wine,' then that to me is a real disappointment." 
If you blink, you might miss his wine in your local liquor store, but if you look for his sons' names, you'll be sure to choose the right one.