The Fast Food Restaurant Giada De Laurentiis Can't Turn Down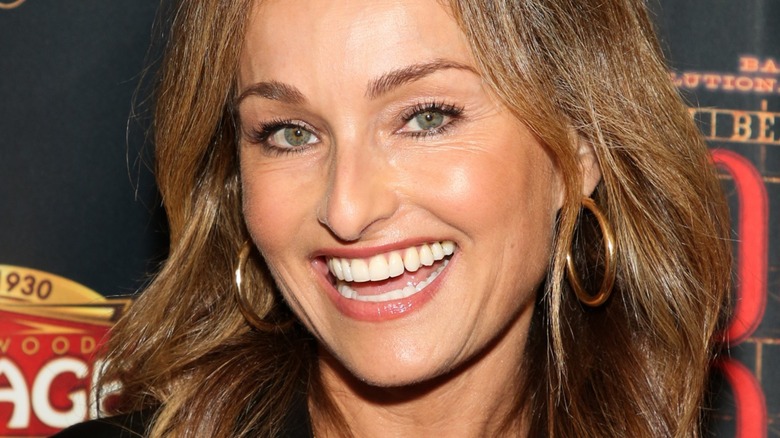 Paul Archuleta/Getty
Chefs like Giada De Laurentiis can cook whatever masterpiece they desire, yet they still find themselves gravitating toward fast food every once in a while. For example, Gordon Ramsay's favorite fast food order is an Animal Style Burger from In-N-Out (per an interview with Thrillist). "No offense to my friend Danny Meyer of Shake Shack, but it's an In-N-Out burger, all the way," he said. His preferred Animal Style Burger patties are saturated in mustard and the brand's special sauce.
On the YouTube show "Hot Ones," Andrew Zimmern shared his love of Culver's to host Sean Evans. "Culver's does not freeze anything ... there's no frozen meat. It's all fresh," he said. "Some people don't like crinkle-cut fries, I'm not a crinkle-cut fry guy but I like the Culver's fry, it's just good. I'm there for the burger, it tastes like beef." Giada De Laurentiis favors another type of fast food, and like the last two chefs, it's also an esteemed burger brand.
Giada De Laurentiis loves McDonald's fries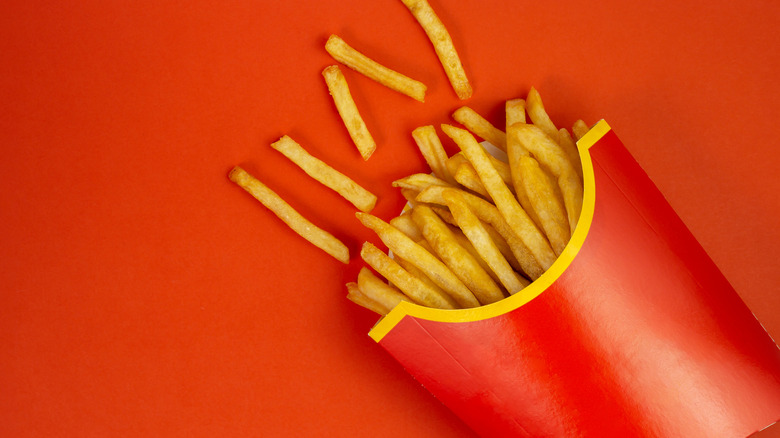 banjongseal819/Shutterstock
In 2015, Giada De Laurentiis sat down with Williams Sonoma to promote her cookbook "Happy Cooking." During the discussion, which transpired via Facebook chat, she was asked if she ever had a craving for fast food. "Yep ... I can't resist french fries from McDonald's!" the "Everyday Italian" host revealed.
On a typical day, though, De Laurentiis opts for food with more nutritional value. When speaking with PopSugar, she revealed what she eats to kick-start her morning. "I do brown rice, with olive oil and salt. I like a carb for breakfast, and I like a savory breakfast," the chef said. At lunch, she enjoys a healthy salad with grilled chicken, but for dinner, she eats whatever she desires (via Delish). The most shocking food on her plate isn't her breakfast, lunch, or dinner — these all seem relatively routine. When she's feeling snacky, however, she grabs a glass of lemonade and uses it to dip Milano cookies or Nilla wafers. It seems strange, but De Laurentiis says, "You've got to try it," before knocking it.