This Is Gordon Ramsay's Favorite Fast Food Order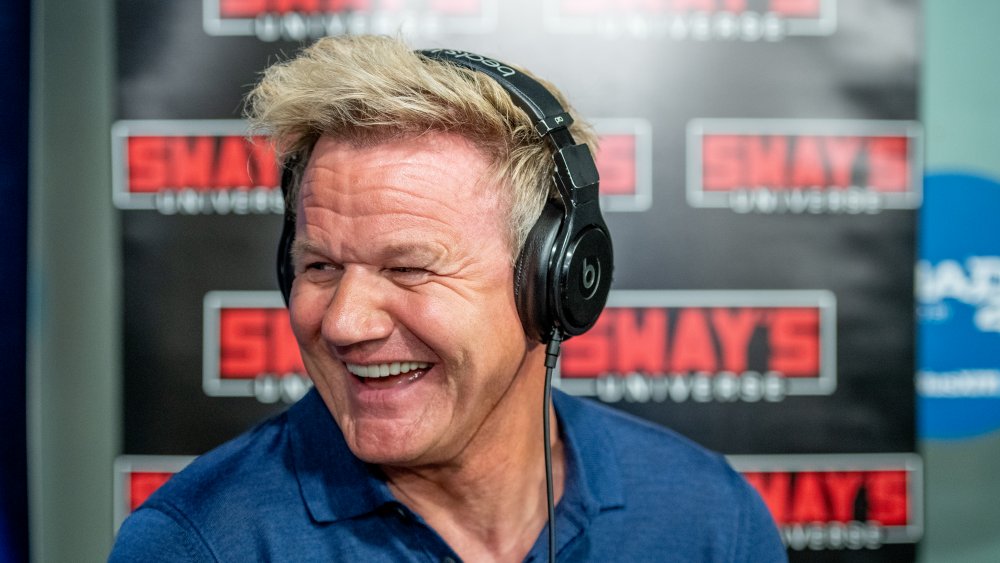 Roy Rochlin/Getty Images
Not every meal can be worthy of a Michelin star — but that doesn't mean your quick meal can't be delicious. Just ask Gordon Ramsay. The celebrity chef recently shared his own favorite quick-eat road foods. After all, it must be difficult to bake the perfect beef Wellington while keeping up with a demanding travel schedule. Says Ramsay, "Every chef in the country loves indulging in fast food," (via Taste of Home). By fast food, Chef Ramsay means quick and easy. He notes that if he gets a chance to cook, his go-to is an egg scramble with fresh, local ingredients. "So, for instance when I was in Louisiana," he says. "I did scrambled eggs with beautiful crawfish. When I was in Guyana, I did scrambled eggs with the most amazing black piranhas. When I was in India, I did the most amazing acorn squash scrambled eggs."
But when cooking isn't possible, this celebrity chef shares a weakness that many of us have for the delicious drive through burger, specifically one from In-N-Out. "So, take me to the drive-thru at In-N-Out burger and you'll see me in the back seat with tinted windows with a Double Double," he admits.
And when it comes to the celebrity love of In-N-Out, Chef Ramsay isn't alone.
Without a doubt it's In-N-Out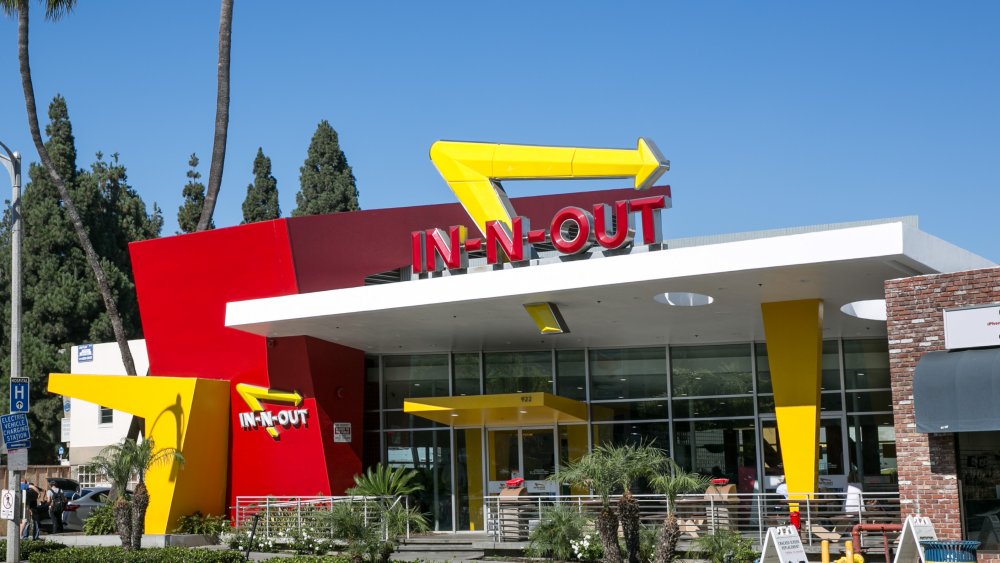 George Rose/Getty Images
In-N-Out has a cult following of epic proportions. Not only does it taste great, but the burgers are affordable and straight forward. Famed chef Julia Child says of In-N-Out, "Well, it's awfully good," (via First We Feast). The burgers are also loved by celebrity chefs Chrissy Tiegen, Thomas Keller, Guy Fieri, and Top Chef host Padma Lakshmi. Chef and owner of the Momofuku restaurant group describes, "I will admit that there is a time and place for these things. If consumed right away, an Animal Style burger at In-N-Out is a beautiful thing; the toppings provide a lovely textural and temperature contrast. But please do not let it sit for more than five minutes."
In-N-Out is an addiction that no amount of money or fame can outgrow. Says Bree Larson, "My favorite moment was after I went back to my table after winning a Golden Globe, Katy Perry had a round of In-n-Out Burgers for everybody — hot and fresh. I've been feeling like I've been in a dream," (via People).
So take it from the experts like Gordon Ramsay and go In-N-Out!