Ina Garten Is Cooking Up Kir Royale And Salmon On Season 3 Premiere Of Be My Guest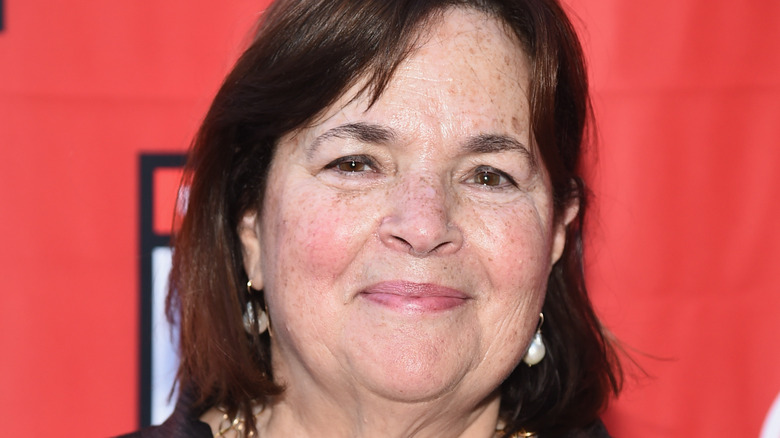 Michael Loccisano/Getty Images
What do the Barefoot Contessa, black currants, and ballet all have in common? Look no further than the Season 3 premiere of Ina Garten's unique series "Be My Guest." For the first episode of this season, which premieres on March 5, Garten announced on Instagram that she will be joined by Misty Copeland, the first black woman to hold the position of principal ballet dancer for the American Ballet Theatre.
This dreamy, fabulous day begins with an elegant and simple wine cocktail — a Kir Royale. A Kir Royale starts with creme de cassis, a French black currant liqueur that first became popular in the 19th century thanks to a mayor of Dijon with the last name, you guessed it, Kir. The liqueur is made by macerating the berries in alcohol and then adding sugar. The resulting product is a deep garnet in color with a rich, velvety texture and a remarkable fresh fruit quality.
To create a Kir Royale, simply pour creme de cassis into a Champagne flute, top with dry Champagne, and garnish with an optional lemon twist. If you're after a full-on Burgundy moment, try topping your Kir Royale with a Cremant de Bourgogne, a sparkling wine done in the Champagne style, but made in Burgundy, France. Now that we've covered the drink, what else do Garten and Copeland enjoy on "Be My Guest"?
What are Ina and Misty eating on the show?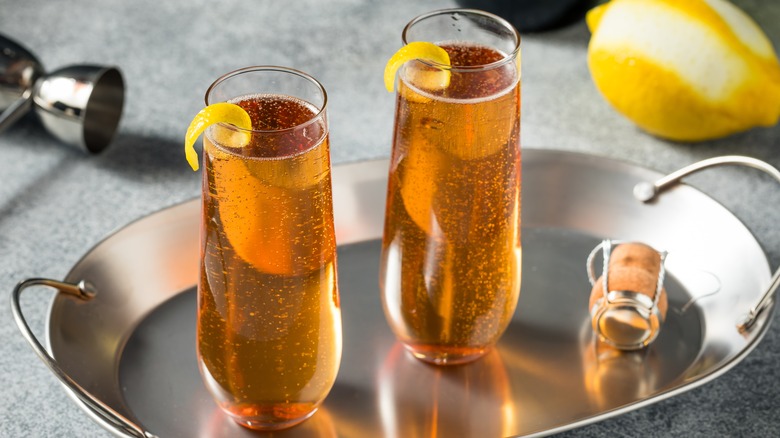 Brent Hofacker/Shutterstock
In the premiere episode of "Be My Guest," Ina Garten makes the appetizer for guest Misty Copeland and keeps it simple with herbed ricotta bruschettas. Copeland and Garten start with the bubbles and the bruschetta while they get into the emotional story of the dancer's childhood. In the preview, Garten can be seen getting misty-eyed as Copeland shares her experience.
After a lovely conversation, the two switch roles and Copeland shows the Barefoot Contessa how to make the main dish. She prepares baked citrus salmon filets served over a butternut squash puree. In the Instagram video, Garten calls it "a perfect simple dinner," and of course, they take their plates outside to enjoy in the garden.
In the teaser, they don't go into the details of the recipes or the conversations, so Ina Garten fans will definitely have to tune into the premiere of "Be My Guest" on March 5, available on Food Network and Discovery+. If that's not enough, there's also a corresponding "Be My Guest" podcast available on Apple Podcasts and Spotify. How easy is that?