Twitter Is Skeptical About Selena Gomez & Hailey Bieber's Identical Cooking Shows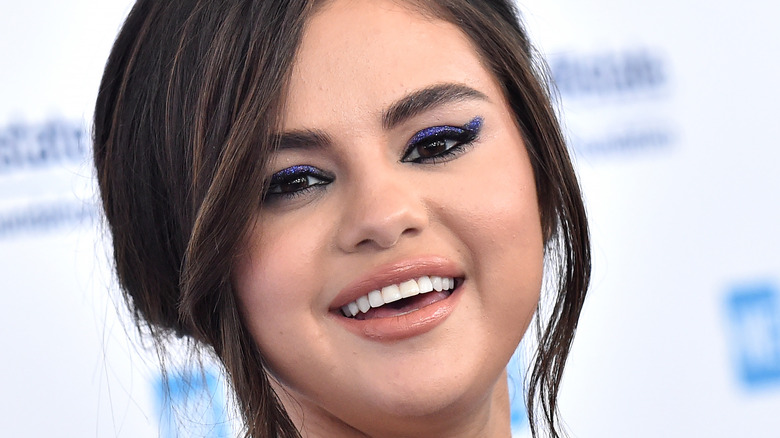 DFree/Shutterstock
Just when you think that you're too old to care about feuds between two celebs taking sly digs at each other on social media, the news of fresh drama between Hailey Bieber and Selena Gomez over current husband and former ex Justin Bieber — with Kylie Jenner somehow in the middle of it all — catches your eye. And you're all for it: hot tea in hand, popcorn within reach, and a busy evening of scrolling through the timeline of the Bieber-Gomez feud that began years ago awaits.
For those in need of a quick refresher (because the story goes a long way back), Justin Bieber proposed to then Hailey Baldwin only a few months after breaking up with his on-again-off-again partner of nearly a decade, Gomez, in 2018. Selenators, as Gomez's fans call themselves, accused Hailey of stealing Gomez's partner and a series of subtle moves on Instagram has divided netizens into pick sides ever since.
The feud got attention once again when the youngest Jenner sibling posted a since-deleted story with Hailey Bieber on Instagram that seemingly threw shade at an over-laminated eyebrow fail Gomez shared on TikTok. Although both Gomez and Jenner have since made friendly comments to each other on social media, fans are noticing more strange happenings between Gomez and Hailey Bieber. One Twitter user found that Hailey Bieber's new YouTube series called "what's in my kitchen?" has odd similarities to Gomez's cooking show "Selena + Chef," hinting that Hailey Bieber may still be trying to copy her husband's longtime ex.
Is Hailey Bieber copying Selena Gomez's cooking show?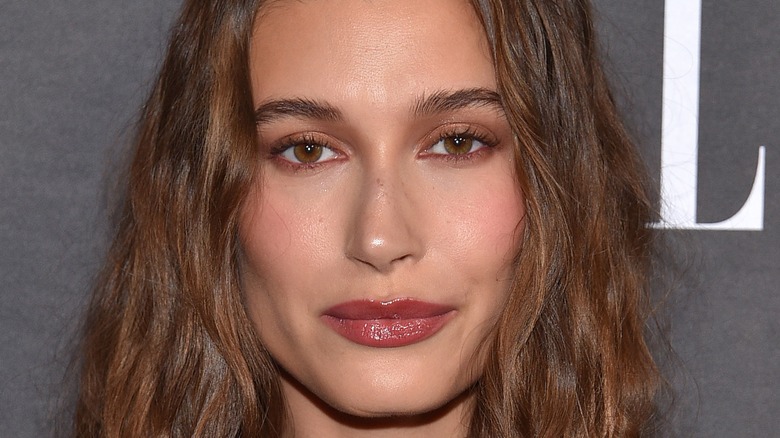 DFree/Shutterstock
An edited TikTok video shared on Twitter draws close parallels between Hailey Bieber's two-month-old cooking show on YouTube with Gomez's "Selena + Chef" which premiered on HBO Max in August 2020. Much like Gomez, Hailey stresses the fact that the show is shot in her own home. Gomez says "this is my real home, everything that we're doing is at home, this is my amazing kitchen, which is the set." Hailey Bieber, on the other hand, voices "yes, we actually are in my real kitchen, in my real house. This is not a set. This is where I really live." Where the singer brought her dad on "Selena + Chef", Hailey brought her nana Ruth to the cooking show.
Not only does Twitter agree with the speculation, but netizens commented with more clips that drew similarities in Hailey Bieber's behavior to that of Gomez. Interview clips show Hailey speaking on "The Tonight Show Starring Jimmy Fallon" about wanting to take control of her life's narrative and wishing that people would know her for her heart — a sentiment similar to Gomez's in other interviews.
While several Twitter users think that Hailey Bieber's YouTube cooking show is very much a close copy of Gomez's program, some comments point out that the Bieber couple were filming cooking videos inside their house for YouTube since early 2020, a little before "Selena + Chef" premiered.