TikTok's Two-Ingredient Hot Chocolate Is Made With A Popular Chocolate Bar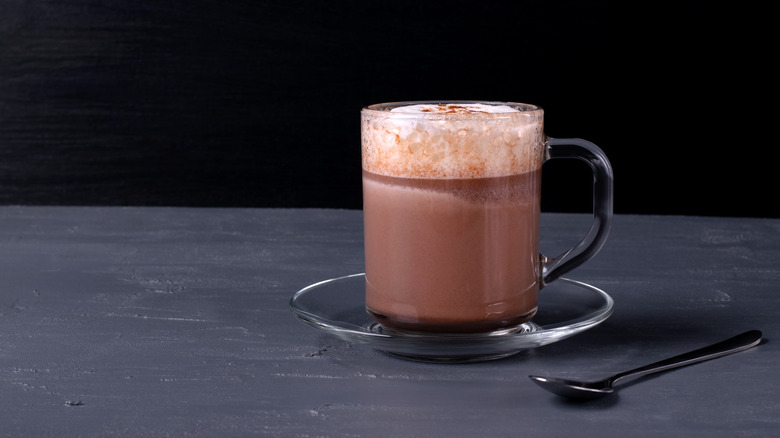 Kcuxen/Shutterstock
Let's be real, we all love a good five-items-or-less recipe. They're great for when you're short on time, when you're tired, or even when you're in dire need of a trip to the grocery store. Of course, none of this is to say that a three-ingredient TikTok cloud bread recipe, for instance, is "cheating." It's also not any less tasty than a recipe that uses a dozen ingredients. But that's beside the point. Let's talk about an amazing two-ingredient TikTok recipe for hot chocolate.
Don't get us wrong, you could arguably already make hot chocolate with two ingredients, with one being a packet of hot chocolate mix, and the other being water, but we're talking about something a bit fancier. Yes, we're talking about using milk and real chocolate. For an even more decadent drink, however, TikTok recommends a particular chocolate bar -– the forever iconic Toblerone chocolate bar. Sorry, are we drooling?
Better chocolate equals better hot chocolate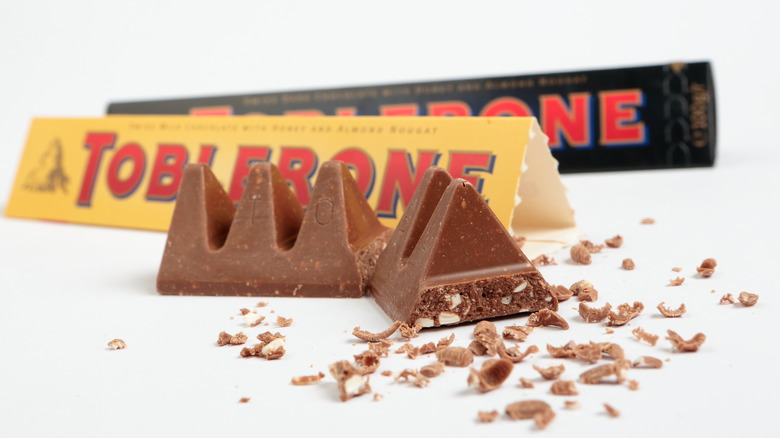 emka74/Shutterstock
Why go through all the hassle of making hot chocolate the old-school way when you can use TikTok's two-ingredient recipe and end up with a drink that's just as delicious? Personally, we're going to opt for the TikTok recipe. 
According to TikTok user @foodbyremi, this hot chocolate is as simple as breaking off a few pieces of a Toblerone chocolate bar into a cup of your choosing. From there, just add hot milk and stir until the chocolate melts. As promised, there are your two ingredients, so you can stop and enjoy your decadent drink. Or, per the TikTok creator's recommendation, you can top your drink with whipped cream, marshmallows, chocolate pieces, and/or a cookie. At the end of the day, you can go about making your hot chocolate any way you'd like -– or you can even pick one up from Starbucks if you feel so inclined –- but using quality chocolate is the true secret to making the best hot chocolate. Go ahead, try it.