Why The Pioneer Woman Adds Eggs To Her Espresso Martinis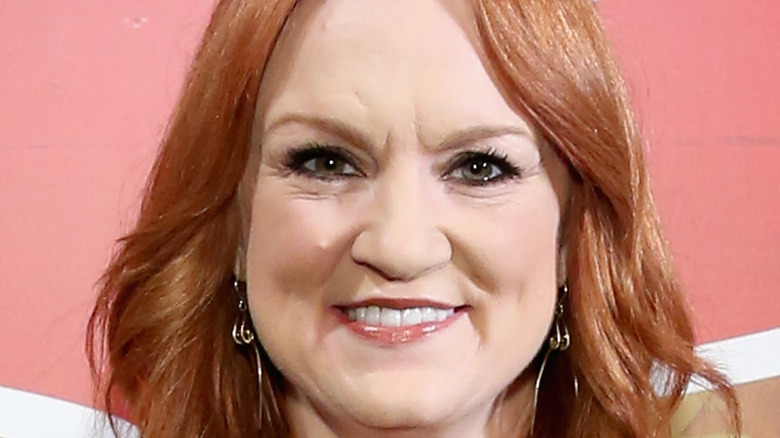 Monica Schipper/Getty Images
Pioneer Woman, aka Ree Drummond, knows how to cook up a meal that'll satisfy cowboys, cowgirls, and everyone in between. While she loves to cook and eat, Drummond also likes to indulge in a cocktail on occasion. Her favorite summertime drink is the simple, three-ingredient ranch water cocktail. Classic ranch water is made with tequila, lime juice, and a splash of Topo Chico mineral water. Drummond enjoys it because it's refreshing but also lighter in calories than other mixed or blended drinks.
While Drummond loves cocktails, coffee is her drink of choice. She even has a blog post and recipe for her perfect iced coffee, and says, "Iced coffee is my life." She's managed to combine her love of coffee with her love of cocktails to create the Naughty Cowgirl cocktail, which is served at her P-Town pizza restaurant. The Naughty Cowgirl combines cinnamon whiskey, chili syrup, espresso liqueur, Irish cream, and heavy cream. It's shaken (not stirred) and served in a martini glass. The Naughty Cowgirl appears to be an elevated, sweeter version of the classic espresso martini. 
For those who want a caffeine kick in their coffee, Drummond does make her version of an espresso martini, with an unusual twist.
Hold the yolk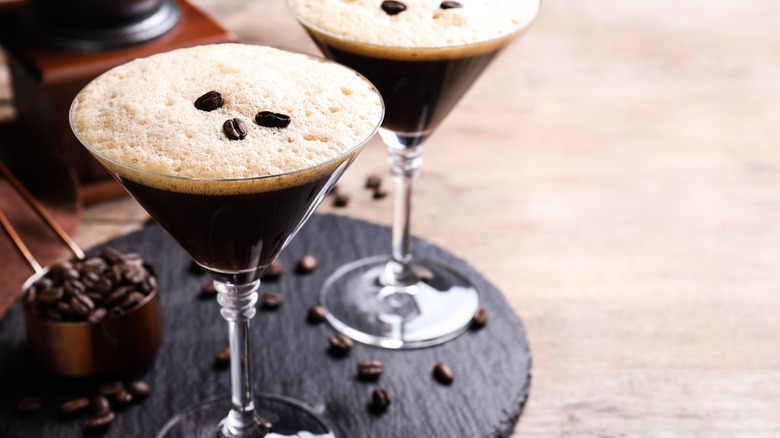 New Africa/Shutterstock
An espresso martini may seem like an odd pairing, but it's been appearing at bars in London and across the world since the 1980s. The drink has a hazy history, but it's rumored to have been created in London when a supermodel wanted a strong drink that would also "wake me up." The combination of vodka, coffee liquor, espresso, and sugar can be enjoyed as an after-dinner aperitif, or even as a wake-me-up brunch drink. It's increasing in popularity and even makes the top 10 list for most popular cocktail in Australia.
Espresso martinis are popping up on more chef menus, with each chef adding their unique twist to the drink. Bobby Flay's espresso martini surprises customers with its unique agave flavor. Ree Drummond's cocktail stays pretty true to the classic recipe, except for the optional addition of egg whites. She suggests adding a tablespoon of pasteurized egg white to the shaker. 
When the drink is shaken, the egg white froths to make the cream, foamy top. The egg whites add a textural component and bring the cocktail to another level.