The Gluten-Free Snacks Kourtney Kardashian Eats Weekly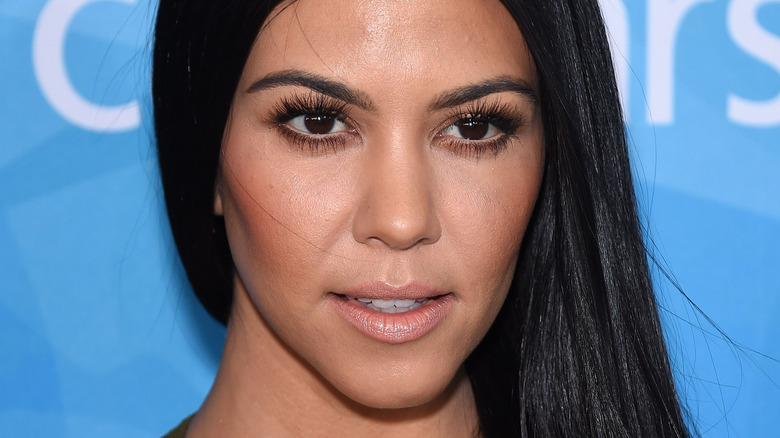 DFree/Shutterstock
Plenty of celebrities follow gluten-free diets, whether for preference or due to a food allergy. Falling in the latter category is Jessica Alba, who actually struggles with quite a few foods. In a 2012 interview with Gluten Free & More, she revealed, "I was allergic to so many foods — almost everything, and anything with seeds ... As I've grown older, I realize that a lot of what I'm allergic to is actually the chemicals, preservatives, pesticides, nitrates, and sulfates in the foods themselves."
Gwyneth Paltrow is also a follower of the gluten-free diet, according to Ok! "Everyone in my family is intolerant to gluten and cow dairy. We had the food sensitivities test and the doctor told us to avoid these foods and sugar as much as possible," she explained. She claimed the diet has provided her family with increased energy and stabilized moods, and it's especially beneficial to her son, Mosey, who has eczema.
Kourtney Kardashian is another public figure who doesn't consume gluten. Because each of her kids follows in her footsteps, the family enjoys a gluten-free snack in their house every week.
Kourtney Kardashian's children are also gluten free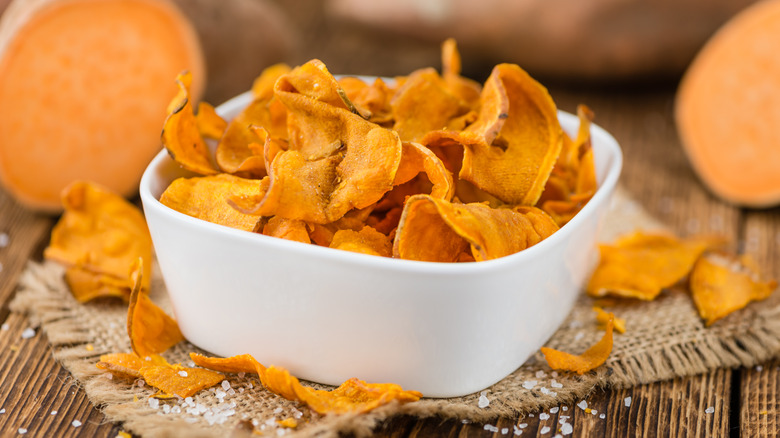 Handmadepictures/Getty Images
As a follower of the gluten-free diet, there's one snack Kourtney Kardashian just can't get enough of. "Sweet potato chips are one of my favorite gluten-free snacks and we make them weekly at my house," she reportedly shared on her app (via People). She and her three children, Mason, Penelope, and Reign, each underwent muscle testing to confirm their issues with gluten as well as corn and dairy, per People. Though Kardashian claimed she always felt fine eating gluten, she said she feels even better when she eliminates it. "I have noticed a great positive change in behavior with my children when we stick to a gluten-free and dairy-free diet," she said.
The "Keeping Up with the Kardashians" star might not always be super strict with her gluten consumption. In an Instagram video posted a few years ago, Kardashian can be seen ripping apart Hawaiian sweet dinner rolls with her little sister, Kylie Jenner, according to Daily Mail. And if her go-to gluten-free snack sounds like something you want to try, you should check out this sweet potato chip recipe and see what you think.