Looks Like Meghan Markle Might Be Relaunching Her Food And Lifestyle Blog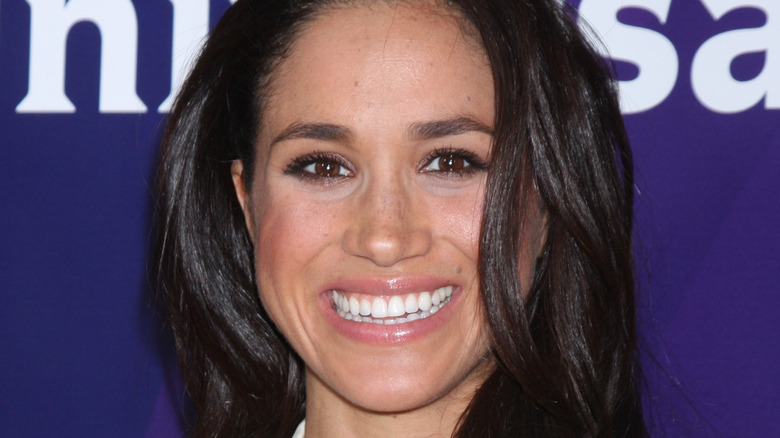 Kathy Hutchins/Shutterstock
While we may know Meghan Markle best as an American actress and a member of the British royal family, she has also dipped her toes into the world of blogging. Markle started her blog, The Tig, in 2014, using the platform to share recipes and advice, as well as her thoughts on fashion, philanthropy, and politics.
Sadly, her "passion project" came to an untimely end shortly before Markle's engagement to Prince Harry was announced in 2017. Coincidence? Maybe, maybe not. Anyway, The Tig's abrupt farewell left us with only memories of how to make Markle's favorite summer cocktail and other delicious recipes.
All that being said, the internet is currently swarming with rumors that Markle's blog could very well be returning sometime in the near future, perhaps with a tell-all reveal. But what exactly are these rumors saying, how credible are they, and what could the Tig's revival spell for readers?
The questions surrounding Meghan Markle's blog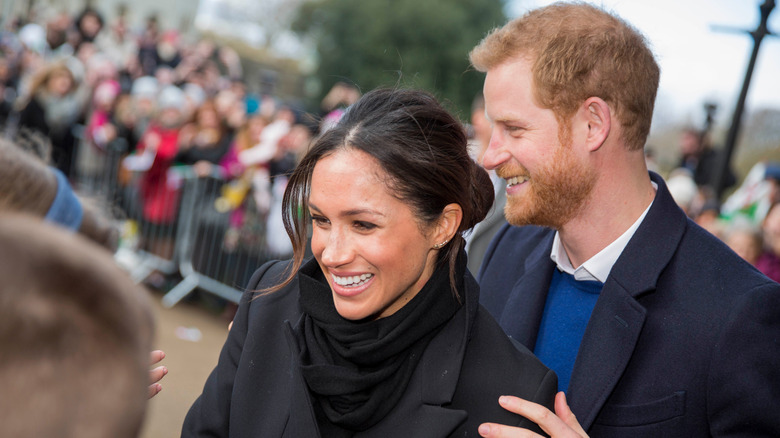 ComposedPix/Shutterstock
Although Meghan Markle has been keeping up with her blog's trademark over the years, she applied yet again to trademark "The Tig" in January 2022. This news alone was enough to send fans into a frenzy, but things escalated this past week when The New York Post claimed it had seen confirmation of Markle's trademark being approved.
Other tabloids, such as The Mirror, further muddied the waters, alleging that the blog could be up and running within a week. Look, we get it, we all want to know about the secret ingredients in Meghan Markle's banana bread, and we all want to know the dirt on the royal family, but we have to take this information with a grain of salt. Maybe an entire handful of salt.
However, many people are worried about the blog's return, both in terms of Markle's reputation and the reputations of those around her. One branding expert explained to Express that Markle needed to "carefully strategize" her return to blogging if she chooses to do so. It's no longer as simple as just writing about the way Markle enjoys making chicken adobo and these decisions take time.