The Surprising Ingredients Meghan Markle Adds To Her Banana Bread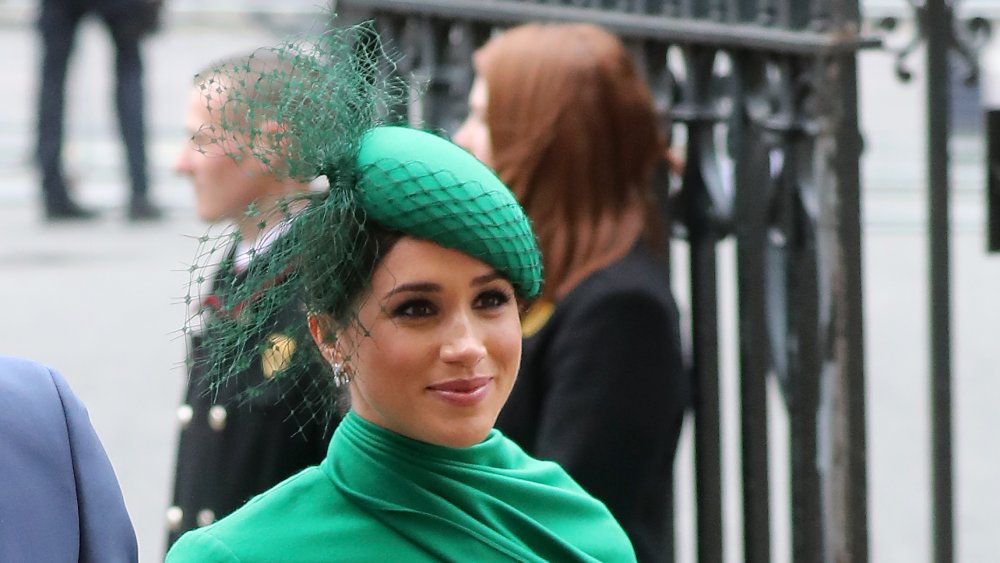 Chris Jackson/Getty Images
Meghan Markle may no longer be a working royal, but boy can she make some outstanding banana bread. In October 2018, the internet was all in a twitter — literally — over the homemade banana bread the former Duchess of Sussex baked as a gift during an Australian tour with Prince Harry. The now-famous banana bread was presented to the Woodleys in Dubbo, during a visit to their farm to discuss how the family managed during the drought conditions in the area (via Insider). The bread was well received as it went quite quickly according to a tweet from the Daily Telegraph's Hannah Furness. 
But what made Markle's banana bread stand out above that of any other run-of-the mill banana bread recipe? Of course, anything the new mom does is going to get the world talking, but it was one major ingredient that caught foodies and culinary gurus by complete surprise.
Meghan Markle's banana bread deconstructed
What was the now not-so-secret ingredient? Well, Markle isn't sharing the recipe and no need to go looking for it on her now defunct food blog The Tig. But according to a royal correspondent's tweet (she was lucky enough to sample the bread), it contained chocolate chips and "a bit of ginger." 
Putting chocolate chips in banana bread may not be so novel, but the subtlety of the ginger is really what got people chattering. Where did the inspiration to add this spice come from? No one knows for certain, but ginger, which is known for its antioxidant properties, is also known for treating forms of nausea, including morning sickness (via Healthline). It also happens to be on this trip that the couple announced they were expecting. Coincidence? Maybe. 
Regardless, the bread certainly made an impression, even on Prince Harry. According to a tweet from Furness, Benita Woodley said of Markle, "She said she was worried about the bananas, that she'd put too many bananas in it. But the Duke said there's never too many bananas."
If you are feeling inspired to  make your own version of Meghan's banana bread, Allrecipes has a recipe that might come close to replicating it.