Starbucks' Leaked Summer 2023 Menu Includes A New Cake Pop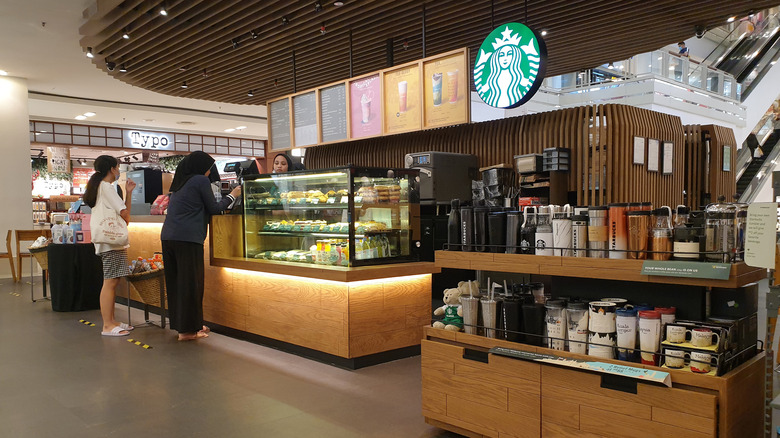 TY Lim/Shutterstock
Starbucks has been suffering from a public image problem lately. The Seattle-based coffee company has been widely criticized for its response to workers' attempts at unionization, and Laxman Narasimhan recently stepped in ahead of schedule to replace controversial Howard Schultz – potentially to avoid the embarrassment of the current CEO saying anything damaging while testifying before Congress .
Starbucks' troubles are deep enough that they probably won't go away soon, and it's still unclear what direction the company is heading in. Its new menu (expected to hit stores on May 9) features a new blend of coffee that attempts to strike a conciliatory note. The "Green Apron" variety is a blonde roast created in collaboration with Starbucks partners and proceeds also go to benefit partners in need.
The leaked summer 2023 menu also features a novelty Frappuccino flavor and another cold brew. But for those who run to the 'Bucks for the treats, not the joe, there is another special addition: namely, a brand new cake pop (via Instagram).
It's a cat, it's a bee, it's a cake pop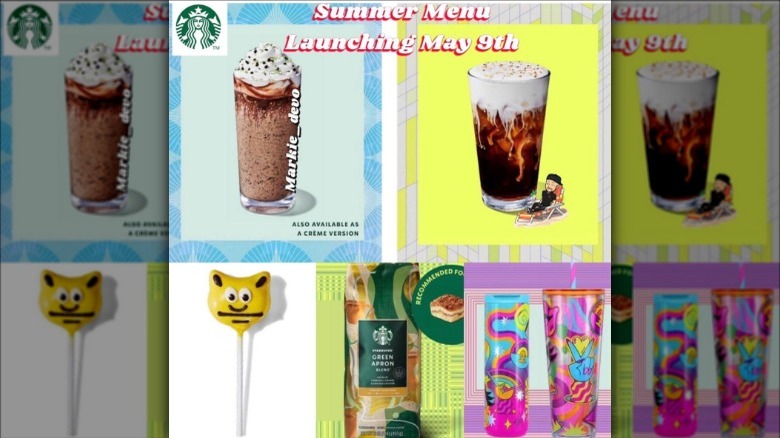 Instagram
The new flavor is called the "Bumblebee" and it joins the ranks of everyday flavors Cookies & Creme, Chocolate, and Birthday Cake. Starbucks' cake pops are one of their most iconic and popular offerings and have quite a significant following.
Bumblebee echoes the cute aesthetic familiar to cake pop aficionados, featuring yellow and black decorations and a painted-on face. But we're not quite sure what we're looking at. The shape of the cake pop evokes a cat's face, with pointed upper corners darkened as if they were ear hollows. A couple of stripes at the bottom confirm that we're dealing with a bee (a tiger would be orange), but the googly eyes and smiling mouth above don't particularly suggest the image of an insect that makes honey. 
Instagram is confused by the new offering. One poster commented that the cake pop "looks like it's questioning its entire existence." Another quipped, "All I see is an unamused looking cat instead of a bumblebee but they tried, and I will probably still try it too." 
There's probably an allegory in there somewhere about Starbucks' wrestling with its own identity, but for now, they're just hoping that you'll keep coming in for the new treats. Who can resist a smiley-face cake pop?