The New Starbucks CEO Will Actually Work As A Barista Once A Month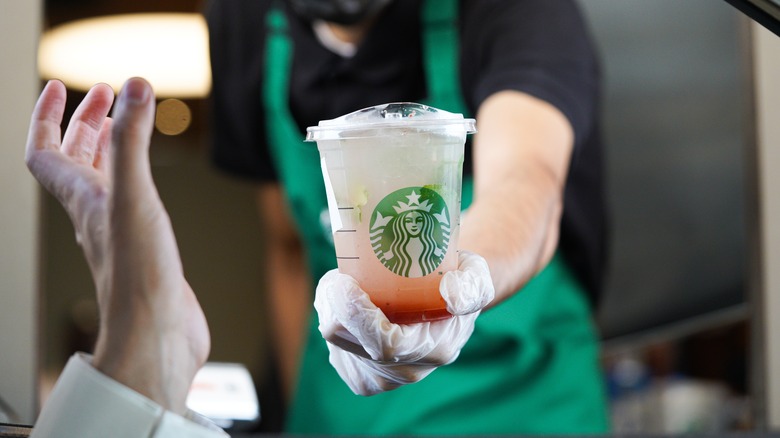 rotanachannel/Shutterstock
Laxman Narasimhan is the new Starbucks chief executive officer, and Howard Schultz is officially out (again). Narasimhan was previously CEO at Reckitt, a company that owns many health and cleaning brands such as Lysol and Mucinex. He underwent an extensive five-month training immersion at more than 30 stores and also obtained his barista certification in the process.
Narasimhan plans to put his new barista skills into practice regularly by working in-store for half a day, once a month. In a letter to employees, he wrote that the intention behind making regular appearances in stores is "to keep us close to the culture and our customers, as well as to our challenges and opportunities." It makes sense that Starbucks would attempt a more worker-centered approach. After an intense slew of complaints from workers, hundreds of stores saw union-organizing efforts according to NPR. As it stands, more than 280 stores have successfully unionized.
What is the new Starbucks CEO walking into?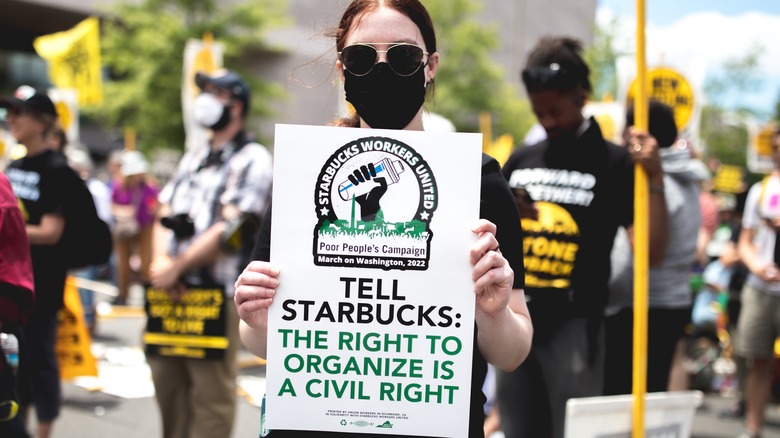 Johnny Silvercloud/Shutterstock
The situation regarding worker relations remains tenuous at Starbucks. With former chief executive officer Howard Schultz at the helm, complaints filed against the coffee chain were met with purported union busting including anti-union messaging and firing of employees associated with union organizing. In reaction, Starbucks announced raises, an improved sick pay policy, credit card tipping, and increased opportunities for training. These changes began to address what workers were demanding, but shockingly, these benefits were only offered at Starbucks locations that were not unionized. The official message from Starbucks is that union-busting never happened, though National Labor Relations Board judge Michael Rosas feels that Starbucks seriously crossed the line.
In a Twitter thread, Starbucks Workers United said, "We are hopeful that Laxman Narasimhan will chart a new path and work with us to make Starbucks the company we know it can be." To mark Narasimhan's first day, workers at unionized stores in more than 40 cities organized a strike to call attention to Starbucks' purported anti-union actions. The strike also coincides with the annual shareholder meeting where they will vote to decide if an outside review of the company's practices related to unions and collective bargaining will take place, reports Reuters. In Narasimhan's letter to employees, he promises to "always be a fierce advocate for our partners and our culture." Employees will have to wait and see if Laxman Narasimhan really will bring about a new era for Starbucks.