Paul Hollywood Shades Previous Contestants In Great American Baking Show Trailer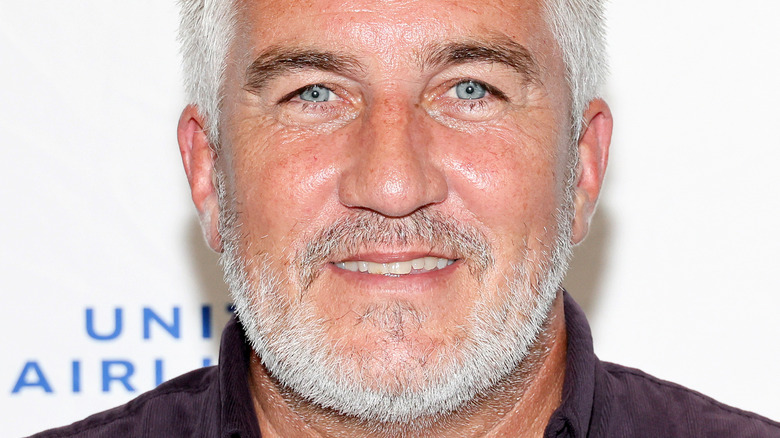 Dia Dipasupil/Getty Images
The trailer for the new season of the "Great American Baking Show" is out, and surprising to no one, Paul Hollywood has a little bit of an attitude. Five seasons have previously aired and is currently filmed just outside London U.K. — at Pinewood Studios — in a tent similar to that of its predecessor, "The Great British Bake Off." Adding to the atmosphere, Paul Hollywood will be joined by the great "GBBO" judge Dame Prue Leith herself. The show will be hosted by Ellie Kemper, known for her roles on "Unbreakable Kimmy Schmidt" and "The Office," and Zach Cherry from the show "Severance."
In the classic table discussion with the judges and hosts on the bakers' performances, Hollywood remarked on their talent saying, "I've judged a couple of American baking competitions and I think this is by far and away the best group" (via YouTube). Kemper smiled like a proud parent and asked, "Why do I feel partially responsible for that? Thank you!" Though it seems like Hollywood didn't have any malintent, he did throw some shade at all the previous, and apparently, less talented bakers.
This is not the first time Paul Hollywood has made a sideways comment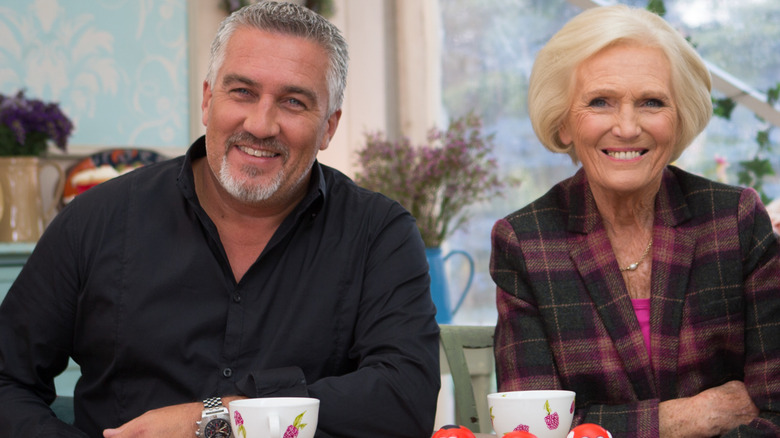 Comic Relief/Getty Images
Paul Hollywood is definitely not known for holding his tongue when he is judging baking confections. Apparently, he has no problem reserving some choice words for co-stars, as well. Hollywood threw some major shade at his "GBBO" co-stars at a book event in New York City. He joked about how particular Prue Leith is about her tea saying, "You can't squeeze the bag against the teacup as she knows. She is a dame now, so you can't do that to her" (via Birmingham Mail). A very British burn. He also made a comment making fun of former co-host Mary Berry's age saying she had a bakery in Pompeii, the ancient Italian city that was destroyed in the year 79 AD.
Maybe Hollywood's comment about the new crew of American bakers was not meant in any kind of negative way, but his remarks have still got to sting a little for former bakers. Baking show fans, both American and British, can tune in to see what else Hollywood has to say when the show premieres May 5 on the Roku channel.