Metal Shouldn't Be In Dunkin' Donuts, Yet A Customer Allegedly Found Shavings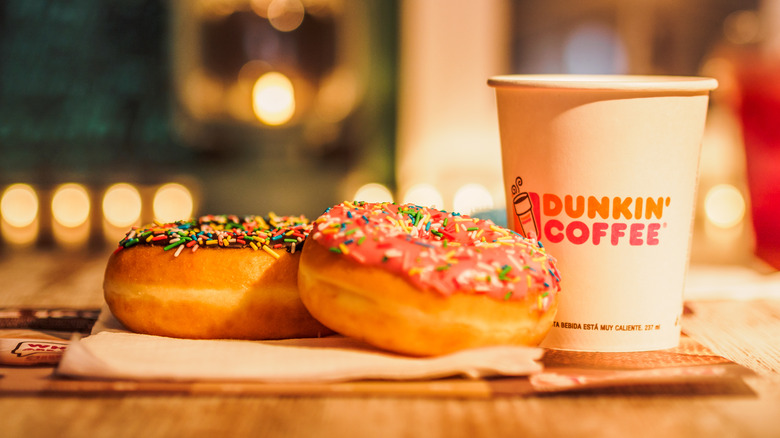 Pere Rubi/Shutterstock
We've all heard the horror stories of people finding things in their food — tiny "bones" found in a Starbucks wrap, pieces of plastic in Entenmann's Little Bites brownies, glass shards and rubber bands in hot dogs.
Unfortunately, one TikTok user recently experienced this horror for herself after a Dunkin' visit landed her in the ER. According to her first post, she allegedly found two metal shards in a donut and felt something in the back of her throat. At her doctor's recommendation, she went to the ER.
In a second TikTok, she said that no metal shards were found in her throat; but she might have still suffered small cuts. In the meantime, she said she was offered X-rays and a CT scan to see if she had actually ingested any metal shards, and had also reached out to corporate Dunkin'. Don't get us wrong. We love our Dunkin' donuts, but this is just downright scary.
TikTok recommends seeking legal action against dangerous donuts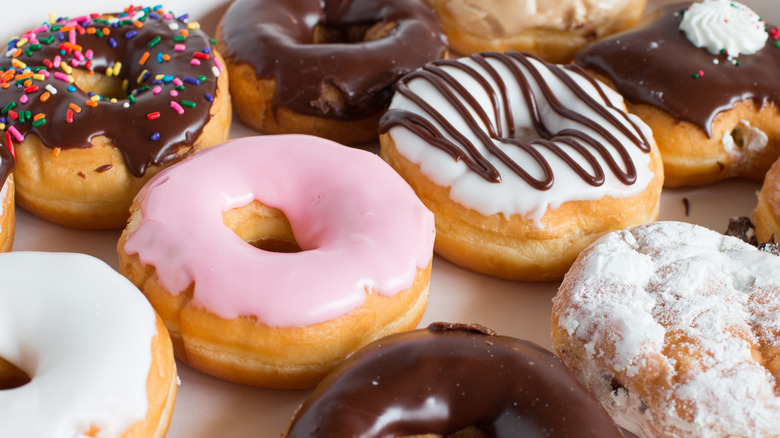 Busara/Shutterstock
Upon hearing about a Dunkin' customer finding metal shards in her donut, TikTok leaped into action. In addition to reporting the incident to corporate Dunkin', TikTokers suggested she contact a lawyer and her local health department.
@mini.mama.meg

Metal shavings in my @dunkin donut this morning. At the ER and feel something in the back of my throat. I called the dunkin i went to and emailed corporate. Corporate said someone from the franchise would reach out. What a great day 🫠 #storytime #emergencyroom #er
Others offered words of advice in dealing with Dunkin', with one person going so far as to say: "Corporate will act nice but they don't care." Another person strongly discouraged her from handing the shards over to Dunkin'; and to, instead, share photo evidence if asked. Still, others said that Dunkin' would likely try to smooth everything over with coupons or freebies; and that kind of compensation was nowhere near fair, given how much damage could have been done.
NBC CT reports that a similar incident occurred in 2013 when a woman found pieces of a razor blade in her Dunkin' croissant. As an apology, she said Dunkin' offered her a gift card. Right, because you can use a Dunkin' gift card to pay your ER bills.