Nyesha J. Arrington's Ingredients Are Celebrated In The Food Industry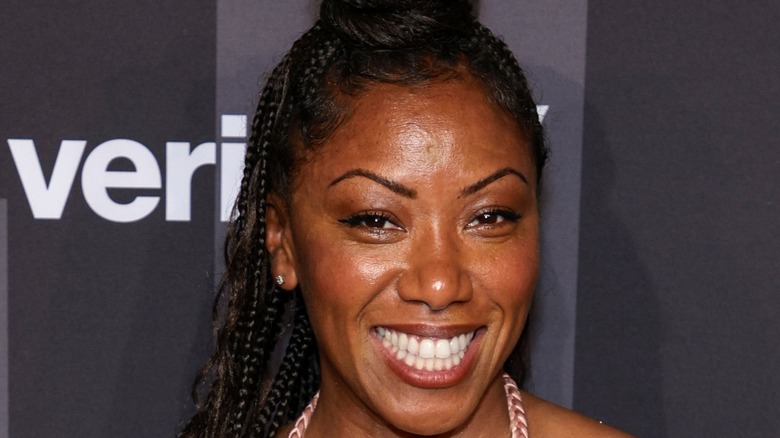 Dimitrios Kambouris/Getty Images
Throughout the 1960s and 1970s, processed food was the norm just about everywhere — think of the novelty of TV dinners and frozen foods. Technological advances in processing, storing, and shipping meant that processed foods were cheaper for producers and consumers. Processed food lasts longer and is easier for grocery stores to stock and sell. The restaurant industry wasn't immune, either. A long shelf-life and budgets are important in a restaurant kitchen so frozen foods, breads, desserts, and dressings all find their way to diners' plates. Some restaurants have even gone so far as to source nearly their whole menu from pre-made and processed foods, meaning chefs do little else except re-heat, according to FSR Magazine.
In the 1970s, chefs in California, especially Alice Waters of Chez Panisse, put the spotlight on using fresh ingredients sourced from local, sustainable farms. This ethos and the availability of seasonal ingredients influenced a whole generation of chefs, including "Next Level Chef" judge Nyesha J. Arrington. Chef Arrington champions locally sourced, farm-fresh ingredients, and encourages others to prioritize fresh over processed in their kitchens. In an interview with FSR Magazine, she touched on the abundance of fresh produce in California, citing local farms that are less than an hour or two away from Los Angeles. For chefs, the local bounty is full of seasonal inspiration.
A push for sustainability and transparency focuses on locally sourced ingredients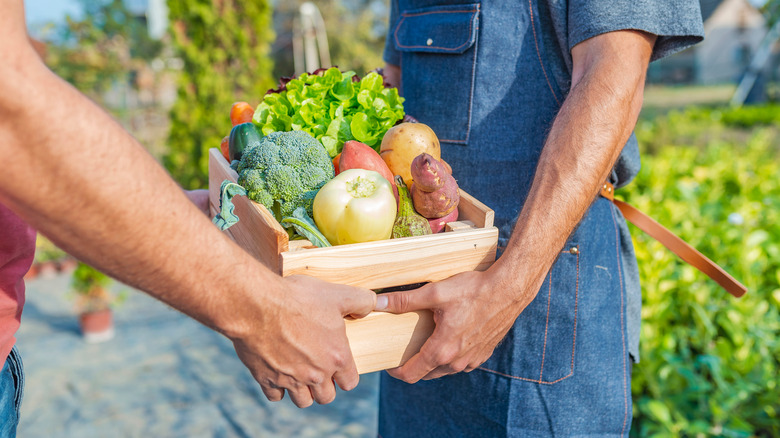 Dragana Gordic/Shutterstock
Seeking local, seasonal produce has its advantages, namely that chefs can find better quality. The food industry has prioritized keeping things fresh while in transport, selectively breeding fruits and veggies for longevity rather than taste. The average fruit and vegetable grown in the U.S. will travel 1,500 miles before getting to you, which means that those strawberries will stay red from coast to coast, but not taste as good as what's available at your local farmer's market, according to Sculpture Hospitality. In short, restaurants using local ingredients will produce dishes that taste better and are better for you.
Restaurants are also supporting the local economy when buying from local producers and suppliers. This keeps people in jobs and makes sure they have money to spend, which keeps the economy healthy. And, the benefits of building a trusted network with your suppliers can't be overstated. Chef Arrington goes to the farmer's market for both the great selection and networking — a great relationship with your supplier is super beneficial.
There's something to be said for what a skillful chef can do with the season's freshest produce. Your clients and customers are paying for your skills; they don't want reheated food they could get from a chain restaurant. Dishes made with fresh ingredients picked at the height of their seasonality while used mindfully and creatively will have them Instagramming your food and coming back for more.