What, Exactly, Is In A Bottle Of Limited Edition Coronation Crown Martini?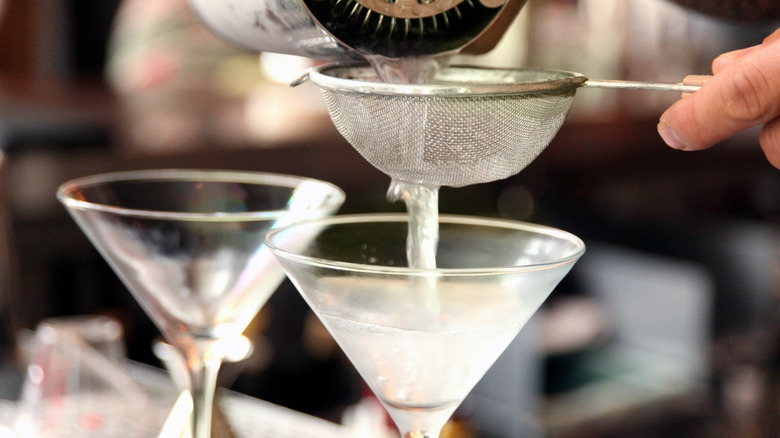 Lara Hata/Getty Images
With King Charles III Coronation just around the corner, shops in the United Kingdom are full of commemorative memorabilia. There are also plenty of themed food and drink items. After all, this event hasn't taken place in England since 1953. But when we saw the pre-mixed bottled Kocktail's Coronation Crown Martini at John Lewis, we wanted to know what goes into a cocktail fit for royalty, or at the very least, a royal occasion. 
The Coronation Crown Martini has Hepple gin as its base spirit, which has heavy notes of juniper and evergreen, making it a classic botanical English gin. It's mixed with elderflower liqueur, cucumber, rhubarb, and rose tea, which Kocktail describes as "special flavors found across the British Isles." Basically, it's got the flavor profile of an English cottage garden. Because it's pre-mixed, it only needs to be shaken or stirred with ice before pouring into a martini glass. For a festive splash, try adding a bit of English sparkling wine for some bubbles. 
What to serve with the Crown Martini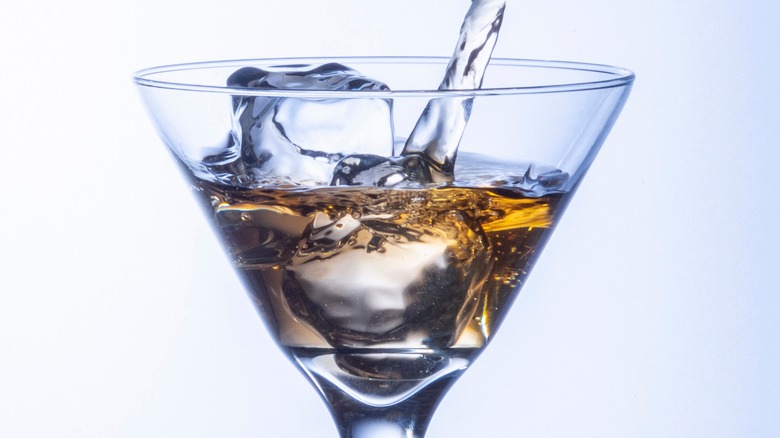 Jesus Cervantes/Shutterstock
Kocktail's photos feature the Crown Martini alongside strawberries and jam-topped cream scones. Not only is this a quintessentially British option, but the strawberries will also play nicely with the mix of rhubarb and rose. In that same vein, look to a classic English afternoon tea for serving options. Cucumber sandwiches and the classic Coronation Chicken are other great pairing options. If you are obsessed with following the theme to the most minute detail, whip up a batch of the somewhat controversial Coronation Quiche. 
If you're more of a purist when it comes to "tipples" (your boozy beverage of choice) but want to have a cocktail fit for a king, try a classic gin martini, the King's favorite. It's made up of gin and dry vermouth, and paired with the garnish of your choice — we recommend a lemon twist to keep with the warm late spring vibes of the coronation.