Burger King's Massive Store Closure, Explained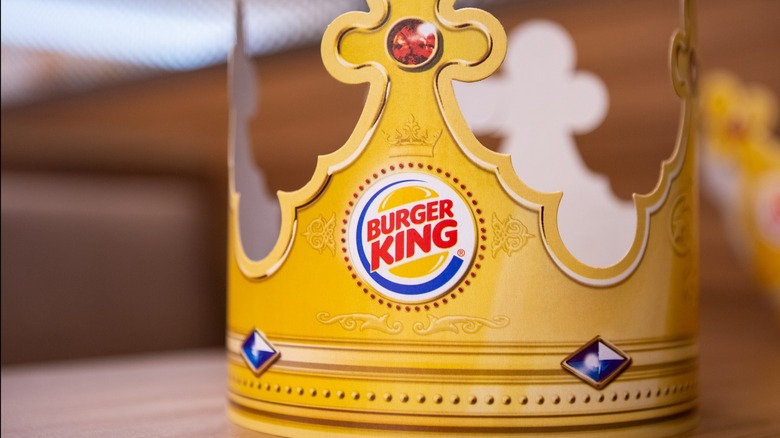 Papin Lab/Shutterstock
Burger King has had an eventful year. Donning a shiny new crown with a revamped image, the franchise has set out to surf the tide of the tumultuous fast food market with renewed determination. Menu changes, a catchy new ad campaign, and hundreds of millions of dollars poured into modernization have rounded out efforts to climb the ladder of U.S. consumers' plentiful fast food options. However, as the company buckles down to fight its competition, it is forced to reckon with a new slew of closures.
Burger King has already netted a loss of 124 units in 2023. So far, 26 of this year's closures have come in Michigan, where Burger King's parent company Restaurant Brands International terminated an agreement with franchisee EYM King in March (via Restaurant Business). Additionally, two major franchisees, Toms King and Meridian Restaurants Unlimited, declared bankruptcy earlier this year. As the company assesses its current situation, it's likely that closures will continue to mount.
In a call discussing first-quarter earnings, Josh Kobza, the CEO of Restaurant Brands International, projected that these numbers would grow significantly, remarking that by year's end, the franchise could close as many as 400 restaurants (via Restaurant Dive). Though he indicated uncertainty in the final count, this already signals a departure from BK's usual numbers of around 200 closures per year (2019 and 2020 combined saw under 350 closings).
What this means for the future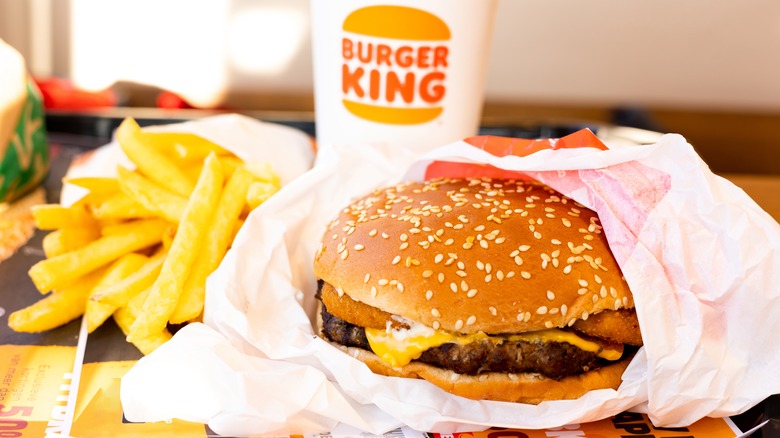 SrideeStudio/Shutterstock
In the massive, $400 million dollar "Reclaim the Flame" rebranding plan launched in late 2022, Burger King has shifted the focus to capturing the interest and the palates of a younger, more diverse market. The effort focused on marketing and modernization. Last year, it officially changed its slogan to "You Rule," after years of "Have it Your Way." The overall injection of money and energy was credited with giving the franchise a 5% sales bump at the end of last year (via QSR).
A new jingle and shiny, new restaurants with three-lane drive-thrus might not offset closures and profit difficulties for BK, but fans shouldn't fear. The number of stores closing could disguise the long-term fate of America's third-favorite burger joint. After all, BK actually improved its same-store U.S. sales by 8.7% and overall U.S. sales by 8.1% in Q1 of 2023.
The closings may also belie the shrewd business outlook Burger King has taken on behind the scenes as it aims to expand and improve in more stable, sustainable ways. The franchise wants to do more than just stay afloat. Going forward, Burger King is tightening the eligibility guidelines by which franchisees are allowed to expand. Only franchisees in its two highest profit tiers will be allowed to build or buy new restaurants. As Burger King continues to reclaim its flame, only time will tell if the numbers will follow.