White Castle Is Giving Away Free Cheese Sliders - Here's How To Get Them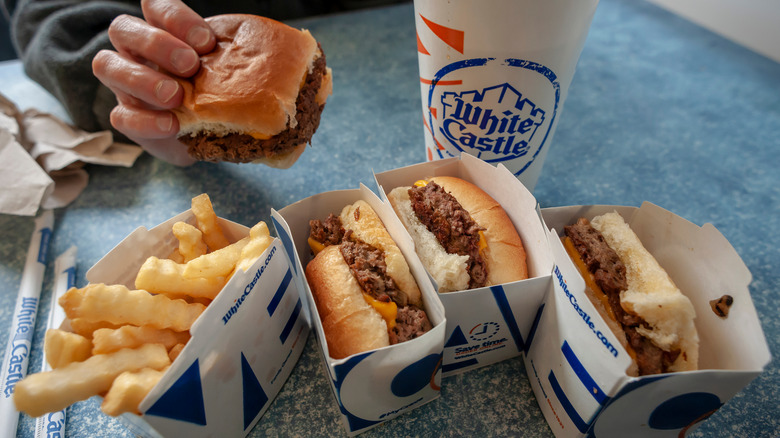 rblfmr/Shutterstock
It was 2004 when Harold and Kumar made their hilarious journey to the world's first fast food chain to order 30 sliders and five sets of fries, but White Castle has been slinging burgers for far longer. Considering the century-old restaurant is known for its sliders, it's understandable that White Castle won't be passing up the opportunity to celebrate National Slider Day with its customers. So if you're a self-proclaimed Craver who can't get enough of those little burgers, you can grab one for free on May 15 at any White Castle location.
National Slider Day became a thing back in 2015, the year after Time Magazine called White Castle's onion and pickle-topped 100% beef slider "the most influential burger of all time." The family-owned business believes its legendary sliders should be enjoyed with friends, so what better time to grab a round of free eats than on the fast food chain's own honorary holiday? After all, per a 2019 press release, White Castle "invented National Slider Day as a special tribute to the fans."
Customers can get one complimentary cheesy slider without having to make a purchase. However, you won't be able to get your free slider without first presenting a coupon from the chain's website.
Don't forget your free slider coupon on May 15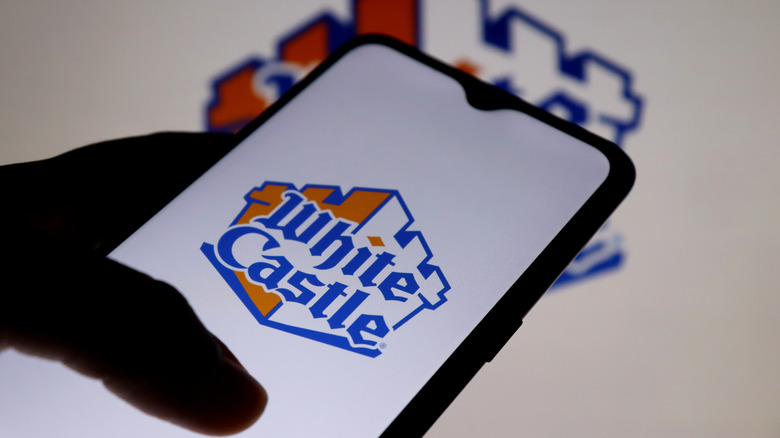 Brenda Rocha - Blossom/Shutterstock
Whether you choose to print off your National Slider Day coupon or simply show it to the cashier from your phone, you'll want to make sure you have access to it when you order your free White Castle cheese slider. You can easily grab the coupon from White Castle's website to use on the big day, and if you're a return customer, signing up for the app might score you even more deals. Keep in mind that this will likely be quite the busy day for the burger chain, so you may want to avoid peak lunch and dinner times as best as you can on May 15. This isn't the first time this cheese slider deal has come around; it was also offered for National Slider Day in 2022, and in 2021, the offer was even more generous, granting customers any type of slider they desired.
White Castle's total amount of sliders sold, which totals nearly 30 billion since 1921, would make anyone do a double-take. These small, 2x2-inch cheesy classics have been around since 1962, becoming the first new addition to the menu after the Original Slider had satisfied hungry fans throughout the chain's first few decades of business. So if you haven't tried one yet and are able to successfully snag a free White Castle slider on May 15, you'll know you're biting into a bit of tradition.