Jack Daniels, At Long Last, Has Won The Supreme Court Dog Toy Case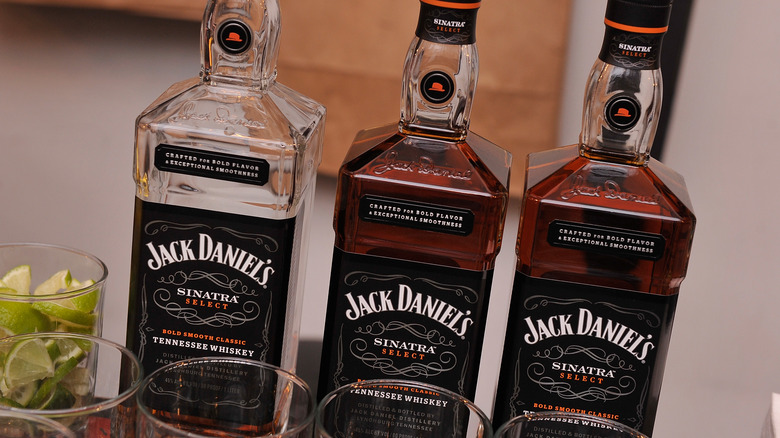 Stephen Lovekin/Getty Images
The verdict is in on an unexpected legal battle between Jack Daniel's and a pet company — after seven months, the court has finally ruled in favor of the whiskey brand. When VIP Products released an item of the brand's likeness, it resulted in Jack Daniel's heading to the Supreme Court over a dog toy. VIP Products commonly copies well-known beverage brands and integrates their designs into nearly identical dog toys. A few other brand parodies include "Mountain Drool" beer, "Jose Perro" tequila, and "Tweetos" vodka.
Originally, a ruling below the Supreme Court led to the lawsuit's dismissal. This changed when the case was brought nationally, as the judge cited trademark laws as the reason the Tennessee-based company had leverage in the matter. SCOTUS Blog reports that Justice Elena Kagan explained the multifaceted law, which involves "identifying a product's source and distinguishing that source from others," and preventing "[confusion] about the source of a product or service." The ruling was made unanimously, so there was no question that the dog toy closely resembled the Jack Daniel's brand.
The similarities are uncanny
At first glance, it's obvious the VIP Products' dog toy is designed as a parody of a Jack Daniel's bottle. Like the whiskey bottle, its label is black with white lettering, and instead of Jack Daniel's, it reads "Bad Spaniels." The rest of the design references dog poop, with "The Old No. 2" enclosed in a border and "On Your Tennessee Carpet" written below it. In opposition, a bottle of Jack Daniel's reads "Old No. 7 Brand" and "Tennessee Sour Mash Whiskey." Continuing its reference to dog poop, "43% Poo by Vol." is listed in place of Jack's "40% Alc. By Vol," and on the right side of the dog toy, it reads "100% Smelly." Besides these playful switch-ups in the wording, the only difference between the bottles is that the dog toy is red whereas the whiskey bottle is clear.
These apparent references served as the focal point for the Supreme Court trial. To explain its decision to sue, Jack Daniel's released a statement, writing "Jack Daniel's appreciates a good joke as much as anyone. But Jack Daniel's likes its customers even more and doesn't want them to be confused or associating its fine whiskey with dog poop" (via NPR). After the ruling — which will lead to a future trial on the matter — the whiskey brand said it was "pleased" with the decision, though as of now, VIP Products will not be barred from selling its "Bad Spaniels" toy.