Not Even Grubhub Can Stave Off Layoffs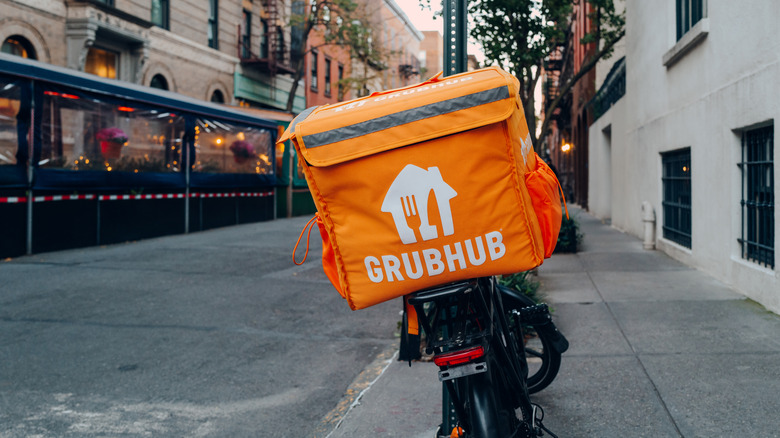 Alena Kravchenko/Getty Images
The world of food has been no stranger to layoffs in 2023. In March, Tyson laid off close to 1,700 workers when it closed two plants in Virginia and Arkansas, according to CNN. In April, Whole Foods announced plans to cut staff on both regional and global support teams, (via CNBC). The companies cited economic instability, among other factors, as reasons for the layoffs. Now, it looks like June won't be immune to food industry layoffs either, as Grubhub shared in a memo to employees on Monday that it would be eliminating the roles of about 400 workers, or 15% of the company's workforce.
The layoffs come as Grubhub attempts to increase sales and profits while keeping up its competitiveness. Grubhub CEO Howard Migdal wrote in the memo that while business levels have been increasing since 2019, costs to maintain operations and current levels of staffing have grown even more.
Years of shaky terrain for Grubhub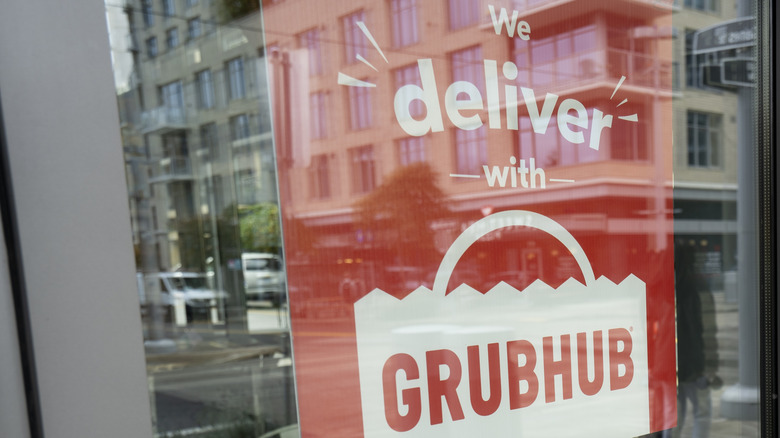 Hapabapa/Getty Images
Food lovers' orders placed on Grubhub have been in a continuous decline. Parent company Just Eat Takeaway shared that in the first quarter of 2023, North American orders on Grubhub decreased by 17% when matched up against statistics from the first quarter of the previous year. But things weren't peachy in 2022 either; Grubhub stock shares tanked that year. The meal delivery service has had heavy competition from companies such as DoorDash and Uber Eats. In April, DoorDash received and delivered 65% of all food delivery orders in the country, followed by Uber Eats at 23% and Grubhub coming in last, acquiring just 9% of such business, according to a report published by Bloomberg.
While Grubhub CEO Howard Migdal noted the decision to lay off hundreds of the company's employees did not come easily, it's believed to be best for the future of the brand. "There is no doubt whatsoever that we have a solid foundation in place and an immense opportunity ahead of us," Migdal wrote in the memo. "But it is also clear that we need to make some tough decisions in order to maintain our competitiveness, deliver the best possible service for our diners and other partners, and be successful for the long-term."