The Taco Bell X Paris Hilton Collab Is The Height Of Millennial Nostalgia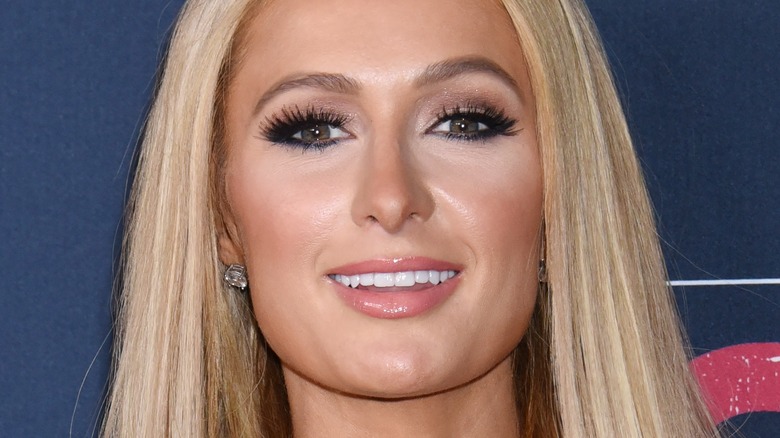 Ga Fullner/Shutterstock
As teased on social media earlier this year, Taco Bell is bringing back the Volcano Menu. This particular menu originally debuted in 1995 with the Volcano Burrito, then came back in 2008/2009 with additions of the Volcano Taco, Crunchwraps, Fajitas, and Nachos. Following the Volcano Menu's untimely discontinuation, fans started petitioning for its return, and as we now know, our begging finally paid off.
Starting June 29, Taco Bell is partnering with Paris Hilton for the new menu release. Per a press release, this throwback collab includes not only the return of the Volcano Menu but also features a Hilton Hot Line for fans to dial into with pre-recorded messages of Hilton offering advice. 
The Volcano Menu will be available on the Taco Bell mobile app and DoorDash through July 5, then on additional third-party delivery apps while supplies last. As for the actual contents of the menu, it will yet again include the iconic Volcano Burrito, Volcano Taco, and Lava Sauce. However, enjoying other Volcano items from previous years might necessitate exercising a bit of creativity.
Upgrade regular Taco Bell items with Lava Sauce
Although only the Volcano Burrito and Taco are returning, the availability of Taco Bell's Lava Sauce means other Volcano items aren't too far out of reach. It's possible to create other Volcano items yourself by buying extra Lava Sauce and adding it to standard menu items, or you can make the sauce at home by adding hot sauce to Taco Bell's nacho cheese. For a more complex homemade Lava Sauce, you can try Todd Wilbur's copycat recipe, which uses ingredients like Kraft Mac & Cheese powder, cayenne, and garlic.
But back to recreating old menu items. Are you craving the discontinued Volcano Nachos? Order the Nachos BellGrande and add Lava Sauce. Are you missing the Volcano Double Beef Burrito? Order a Beefy Melt Burrito and –- you guessed it –- add Lava Sauce. You can also order a Volcano Quesarito by customizing a Beefy 5-Layer Burrito with chipotle sauce, rice, and Lava Sauce. Or, get a Volcano Steak Burrito by customizing a Burrito Supreme with steak and Lava Sauce. The point is that these discontinued menu items don't have to be a thing of the past as long as we've got Lava Sauce nearby — and for a while longer, we will.