Baked Wingstop-Style Fries Recipe
Christina Musgrave/Mashed
They may be called french fries, but there are few sides more associated with American food than those delicious little sticks of fried potato. Adding some spice and salt really takes them from simply delicious to straight-up magical. And, of all the restaurants and fast-food places that serve french fries, Wingstop consistently dishes out some of the best.
While Wingstop is known for its wings, obviously, their fries are to die for. If you haven't ever tried the fries or don't have a Wingstop location near you, you're in luck with this copycat recipe from developer Christina Musgrave. And, don't worry — you don't need a deep fryer to get perfectly-crispy fries, and an oven will suffice just fine. The spices here, though, are what make these fries to-die-for. "The key is the blend of sweet and savory flavors in the spice blend that really work together with the french fries," Musgrave describes. This spice blend is exactly what makes Wingstop fries unique, so give them a try and experience the magic for yourself.
Gather the ingredients for baked Wingstop-style fries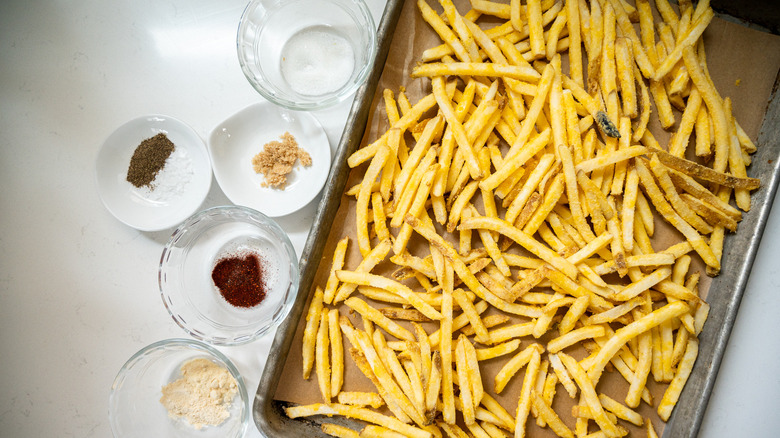 Christina Musgrave/Mashed
This recipe is quick and easy. Start by picking up a 2-pound bag of French fries. "I prefer a longer, thin french fry," suggests Musgrave, "but you can use any kind in this recipe." To stay true to the Wingstop style, make sure you're grabbing shoestring fries or something very similar.
Check your spice rack for onion powder, garlic powder, chili powder, salt, and pepper. Also check your pantry for both granulated and brown sugar.
Bake the fries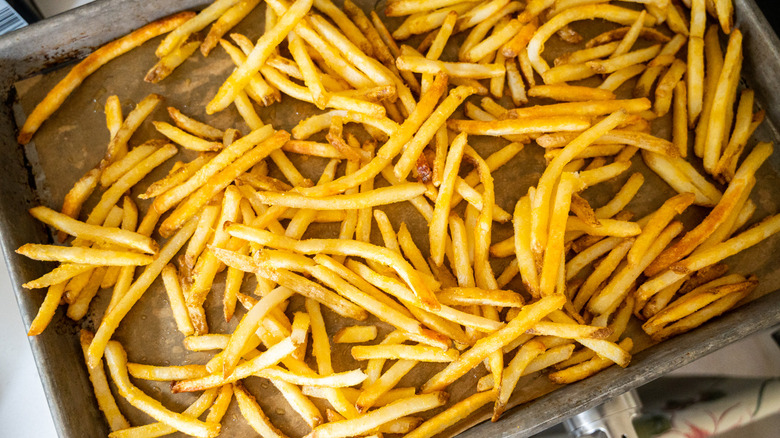 Christina Musgrave/Mashed
Kick off the recipe by preheating your oven according to package instructions — 400 F is a safe bet, but if your package calls for a different temp, go with that. Then, spread the fries out evenly onto a baking sheet and, when the oven is preheated, pop them into bake for about 25 minutes, stirring them occasionally.
Mix up the seasoning blend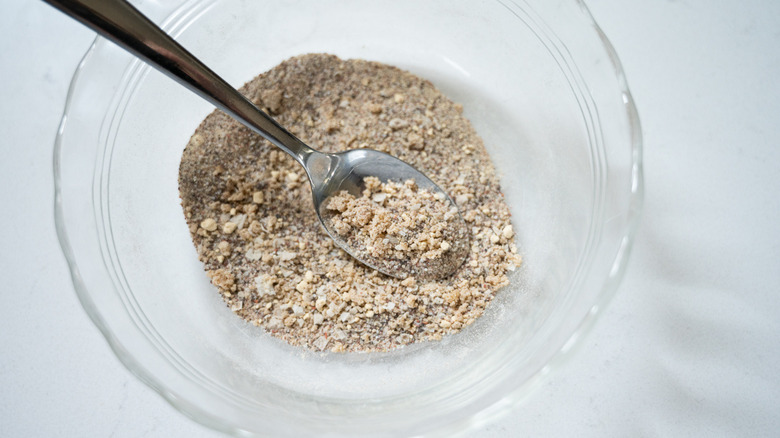 Christina Musgrave/Mashed
The fries will take a bit to cook, and that's the perfect time to mix your seasonings. Add the granulated sugar, brown sugar, onion powder, garlic powder, salt, and pepper in a bowl and give it a good mix.
Season and serve these Wingstop-style fries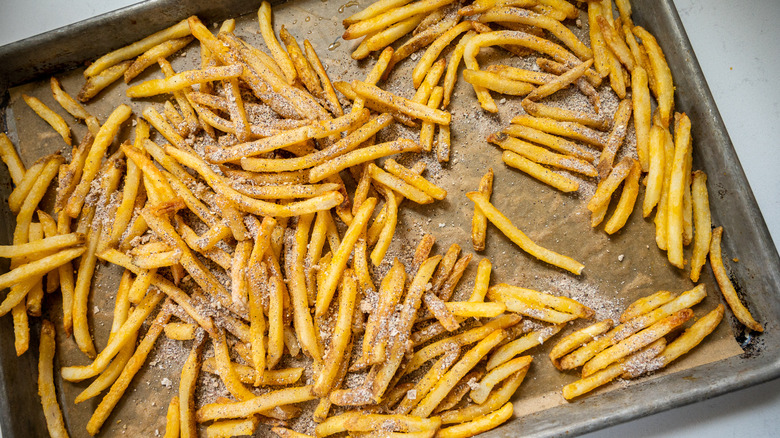 Christina Musgrave/Mashed
Once the fries are nice and crispy, pull them out of the oven and sprinkle them with the seasonings. "I simply add the seasoning and hand toss it in the pan," says Musgrave. Then you're ready to dig in. "You can use ketchup, ranch, or mustard for dipping," Musgrave suggests, and of course, wings are the best pairing option.
Baked Wingstop-Style Fries Recipe
These baked Wingstop-style fries feature that irresistible sweet and savory seasoning.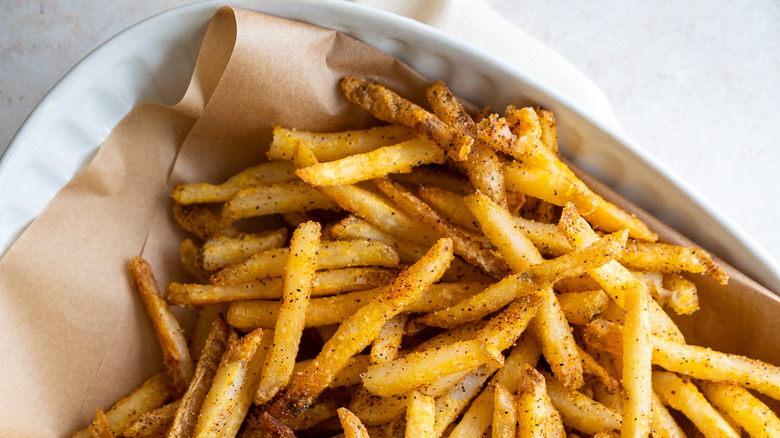 Ingredients
1 bag frozen shoestring french fries
1 teaspoon granulated sugar
½ teaspoon brown sugar
½ teaspoon onion powder
½ teaspoon garlic powder
½ teaspoon chili powder
½ teaspoon salt
½ teaspoon black pepper
Directions
Preheat the oven to 400 F and spread the fries out onto a baking sheet. Cook them according to package instructions, about 25 minutes.
While fries are cooking, combine the sugar, brown sugar, onion powder, garlic powder, chili powder, salt, and black pepper in a bowl.
Remove fries from oven and sprinkle with seasoning. Toss well and serve right away.