Olivia Rodrigo's McDonald's Order Is Low-Key Boring But Still Delicious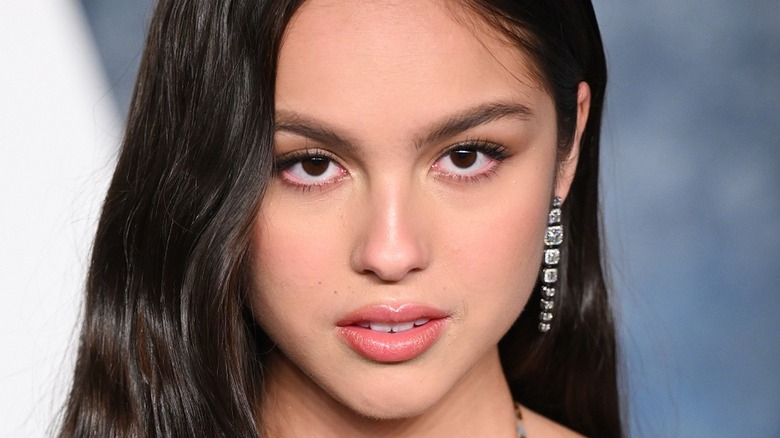 Karwai Tang/Getty
McDonald's breakfast is a fast food staple that most people know and love. However, some celebrities popularize the least exciting menu items and can even make a mundane meal seem trendy. Specifically, Olivia Rodrigo, who became an overnight success after releasing her single "drivers license" in 2021, hasn't just made a name for herself in the music industry, she's also not afraid to go completely rogue in the fast food world. 
Rodrigo's go-to McDonald's order has been scrutinized for its lack of excitement. The singer interviewed with Seventeen back in 2021 and admitted her "favorite thing in the whole world is McDonald's oatmeal." Of course, the singer was well aware of her controversial choice, adding that "it sounds so lame" and comparing herself to an old lady for enjoying it. 
Interestingly, Fruit & Maple Oatmeal is seen as the worst McDonald's breakfast item by 30% of people. Despite oatmeal's bad rap as a breakfast food, Rodrigo does an incredible job of selling the product by mentioning the texture and toppings this menu item features.
Olivia Rodrigo is not afraid to make a statement
Of all the fast food oatmeals available, McDonald's takes the cake. The chain adds brown sugar and light cream to its whole-grain oats and tops the mixture with dried fruit and fresh apple chunks. This might not sound like everyone's cup of tea, but Olivia Rodrigo's praise does spark some curiosity about it. 
On the other hand, critics argue that oatmeal — on its own — is so boring that it requires unhealthy additions like cream and sugar to make it palatable. Despite only having a few calories fewer than other breakfast sandwiches on the menu, McDonald's oatmeal still has significantly less fat and sodium with more fiber. Therefore, it isn't a terrible choice if you're looking for a more nutritious option at McDonald's or are simply curious about Rodrigo's recommendation. 
Similarly, the internet was taken by storm when Olivia Rodrigo brought national attention to "dirty sodas" by posting a picture of herself holding one on Instagram. Of course, it's much easier to be persuaded to buy a sugar-filled drink than a heart-healthy bowl of oats, but the singer's authenticity continues to strike a chord with fans — and might even be a reason why they try new things.