Yes, Costco Accepts SNAP And EBT Payments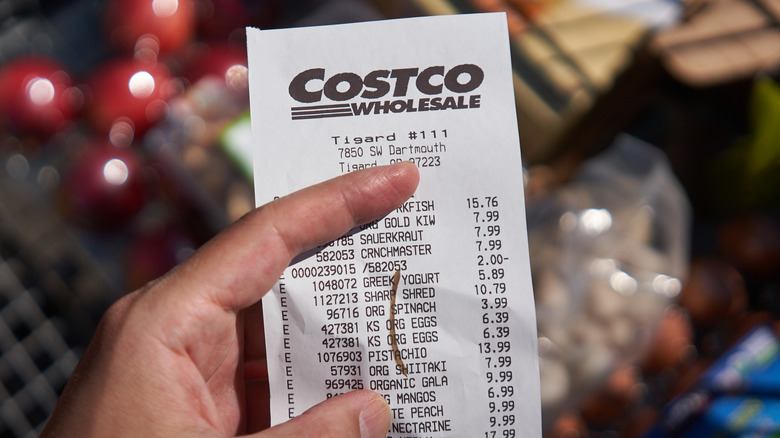 Tada Images/Shutterstock
Those who've fallen on hard times or otherwise need government assistance are familiar with SNAP and EBT — as well as the occasional pitfalls involved with using them at the store. But fortunately for budget-minded bulk shoppers, Costco remains an option for EBT and SNAP recipients.
According to the company, all warehouse locations accept the benefit programs. Different states have varying rules about what can be purchased using some EBT benefits. However, federal SNAP money cannot be used for things like alcohol, tobacco, vitamins and supplements, prepared hot food, and any non-food item. 
This means some favorites, like the store's iconic rotisserie chicken (and the incredible bargains of the Costco food court), are off-limits. Still, most food items remain eligible and can provide an excellent way to get the most out of assistance money. Research from CNET found shoppers can save up to a third on their grocery bills by shifting from a traditional supermarket to Costco. There are also plenty of ways to save even more money at Costco, like avoiding the membership fee by having a current member purchase gift cards for you. 
Shopper-friendly payment choices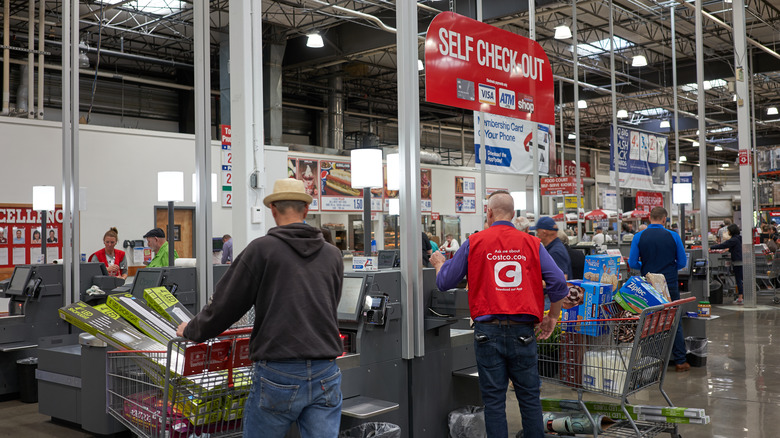 Tada Images/Shutterstock
It's critical to remember that while SNAP and EBT may be used interchangeably in some cases, they're not exactly the same. SNAP is short for Supplemental Nutrition Assistance Program, a modern version of what was once called food stamps. The federal program is designed to help people and families in need obtain enough healthy food to support themselves. EBT (electronic benefits transfer) is also used for a variety of other social welfare programs like TANF (temporary assistance for needy families) and WIC (special supplemental nutrition program for women, infants, and children).
This might surprise some shoppers familiar with Costco's somewhat unusual payment rules. For decades, American Express was the sole credit card accepted by the chain. However, since 2016, Costco has partnered with Visa instead. Shoppers can use any Visa-backed card, along with debit cards, cash, checks (from members only), gift cards, traveler's checks, and even mobile payment technology like Apple Pay or Google Pay. Accepting SNAP and EBT isn't required by law, so it's another way Costco goes above and beyond to keep customers happy and coming back.