Viral TikTok Claims Costco Asked For Birth Certificate As Membership Proof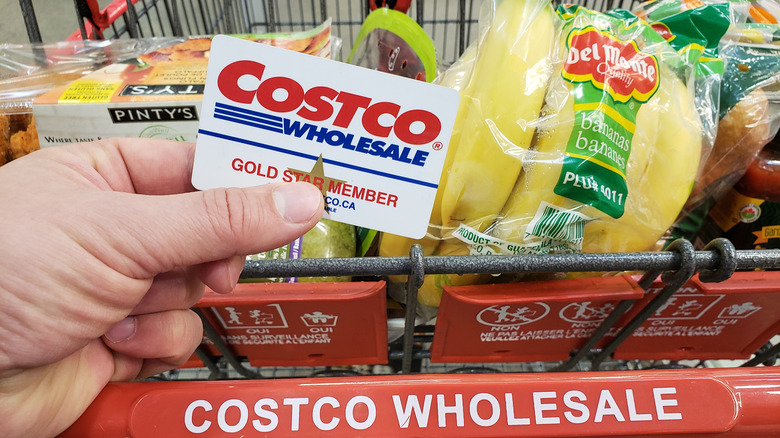 dennizn/Shutterstock
Recently, the powers that be have attempted to end membership sharing at Costco. But according to a recent TikTok video, the wholesale store might be overdoing it. In June 2023, Costco revealed in an email to The New York Times that "[They] are now asking to see [a customer's] membership card with [the customer's] photo at [their] self-service checkout registers." The beginning of the video reiterates the new rules before panning to a sign at the register detailing them verbatim. Then, in an unexpected twist, the video is stitched by TikTok user @jordan_the_stallion8, who claims his ID and membership card were not enough to satisfy Costco's requirements.
Apparently, Jordan was asked for his ID, which he provided. After checking his ID and membership card several times, they asked him for a secondary form of identification. "What would I have besides my ID?" Jordan asked the clerk, to which they allegedly replied in the most unanticipated way possible — by asking for his birth certificate. Things got even crazier when he was mistaken for Olympic wrestler Jordan Burroughs. In the end, Jordan was stripped of his Costco membership card. Understandably, commenters went bananas over this revelation.
Some Costco stores are stricter than others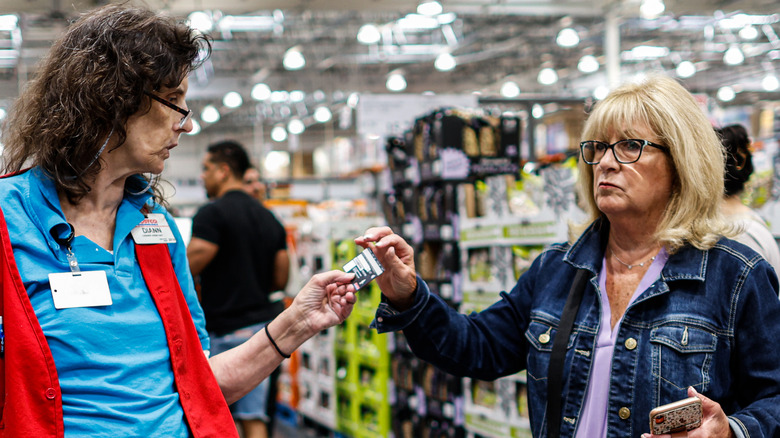 View Press/Getty Images
After Jordan shared his story on TikTok, commenters overwhelmingly jumped to his defense. "Please tell me you demanded to see the manager," one concerned user wrote. Another agreed that no average person carries their birth certificate around in the grocery store. On the flip side, some TikTokers haven't had any problems with the new membership-card crackdown. "I've been in Costco multiple times, using cards from six different people. So far — no one noticed," reads one comment.
In June of 2023, we revealed a gift card tip that might help you get around the strict company-imposed rules. Though this trick is no longer foolproof, having a member purchase a gift card for you may allow you entry since the money was spent by someone with the appropriate credentials. In all honestly, it probably depends on the store you visit and the employees you encounter. If interested, gift cards are available in increments of $25, $50, $100, $250, and $500.