The Food Trend Jonathan Bennett Hopes Never Comes Back - Exclusive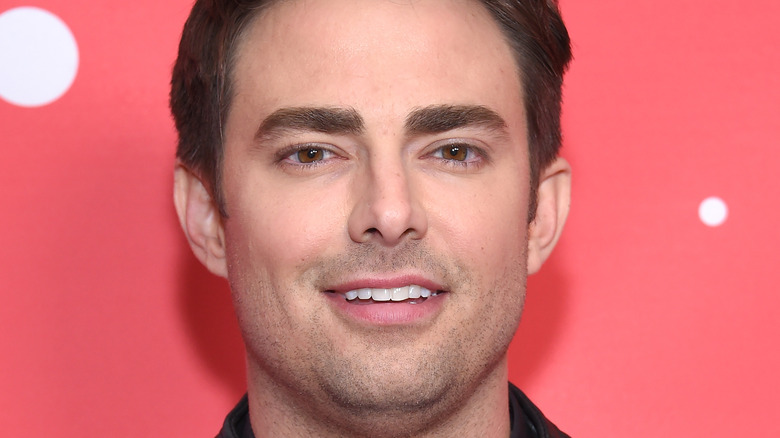 DFree/Shutterstock
There's always something from our childhoods that we never want to bring back — bad haircuts, low-cut jeans, braces, and mediocre packaged treats, to name a few. In the case of Jonathan Bennett, he hopes one particular artificial drink powder never gets a revival. The newest host of "Battle of the Decades" reminisced about his nostalgic days in an exclusive interview with Mashed, claiming that the original Dunkaroos, Hamburger Helper, and Fruit Roll-Ups were his go-to foods as a kid. With that being said, he just can't get on board with Tang — that "powdery orange drink," as Bennett graciously described it.
"I don't think we need to bring back Tang ever," the actor and Food Network host explained. "Tang, when you taste it again as an adult, you're like, 'We drank this and thought it was good?'" he added. He then classified the drink as "Kool-Aid without the sugar." Tang is supposed to be known as a vitamin C-enriched breakfast beverage, but Bennett is all for getting nutrition elsewhere and leaving the powder firmly in the past.
Bennett can do without a Tang revival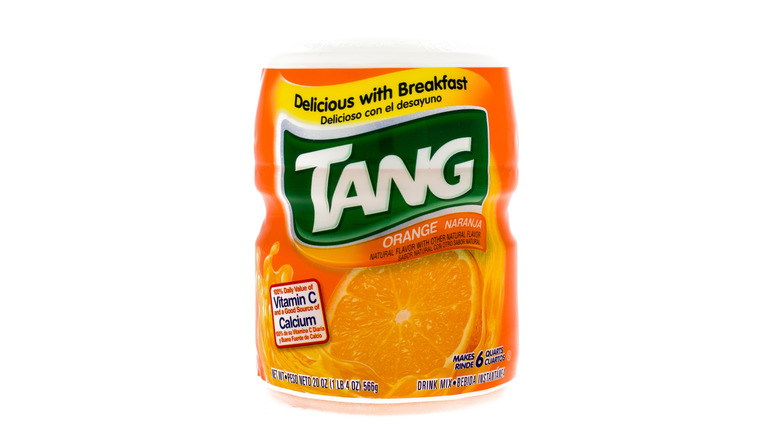 Keith Homan/Shutterstock
"I was never a big fan of Tang when it came out, and I hope it stays that way, but that's one trend that we can do without," Jonathan Bennett told Mashed. According to CNN, the drink was launched back in 1957 as a healthier alternative to orange juice. All you had to do was add water to the drink mix in order to enjoy — so it was pretty much like those Minute Maid lemonade powders, but for orange juice fans.
Tang was originally marketed as an astronaut's favorite drink due to the fascination with NASA in that time period and the product's inclusion on spaceflight missions. The beverage product is now owned by Mondelēz International (whose portfolio includes Oreo, Ritz, Chips Ahoy!, and more) and is still being sold in more than 30 countries — so it looks like the drink never actually went away, but it has certainly declined in popularity in the U.S. Will it see a trendy revival like other foods from past decades? Only time will tell, but we know Bennett probably won't be up for giving it another try.
New episodes of "Battle of the Decades" premiere Wednesdays at 10 p.m. ET/PT on Food Network. You can keep up with Jonathan Bennett's latest projects on his Instagram page.