The Bobby's Triple Threat Fail That Still Haunts Michael Voltaggio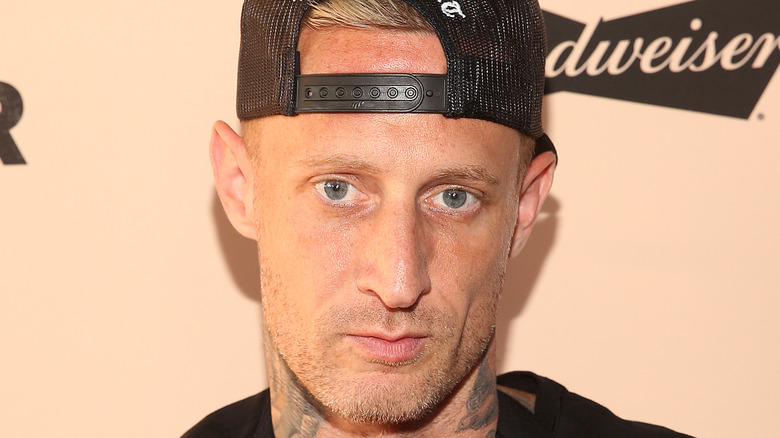 Jesse Grant/Getty Images
Contains spoilers for "Bobby's Triple Threat" Season 2, Episode 1
Chef Michael Voltaggio is known in the culinary world for his many ventures, including West Hollywood's The Dining Room, ink., sandwich shop ink.sack in Los Angeles, and the restaurants STRFSH and Estuary with his brother, Bryan. However, fans of Bravo and the Food Network's cooking shows will best remember him as the "Top Chef, "Season 6 winner, the "Iron Chef," Season 11 chef competing against Bobby Flay, and most recently, his time competing against fellow chefs in "Bobby's Triple Threat." But like most of us, even with all the accolades and successes, it's the moments he failed or made a mistake that stand out in his mind.
For Voltaggio, one such moment occurred while making a cassoulet in Season 1 of "Bobby's Triple Threat," when chef Marc Forgione was the judge. "I guess I had burnt like two pine nuts in the entire batch. And Marc [Forgione] managed to taste those two pine nuts and that defined my entire career in two nuts," Voltaggio told Variety. "Why didn't you eat the other 100 pine nuts that were on the plate! You decided to find the two burnt ones and basically read me to filth over two burnt pine nuts." Needless to say, with Flay declaring that "clearly we're going to have Marc Forgione compete on the show," Voltaggio is ready to compete against him and win.
Voltaggio got some redemption in Season 2, Episode 1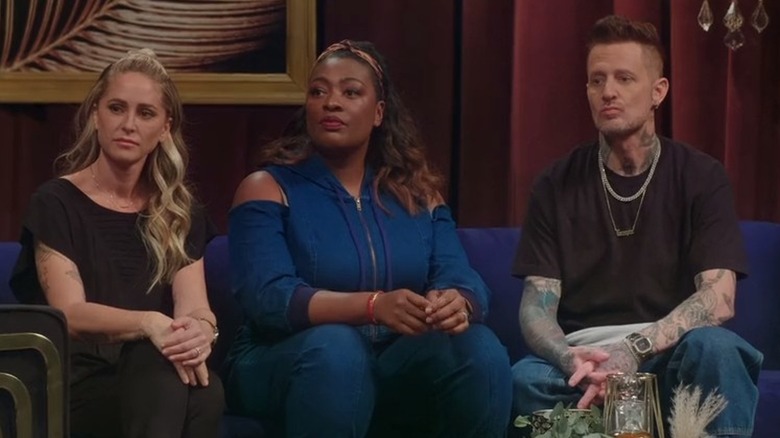 Max/Food Network
Alongside "culinary titans" Tiffany Derry and Brooke Williamson on "Bobby's Triple Threat," Michael Voltaggio wasn't alone in remembering instances in Season 1 that bruised egos. For Williamson, it was adding too much salt to a sauce and then trying to balance it by undersalting the main dish. "And then it doesn't eat well all together. And then I'm like, 'Well, apparently that undersalting of a few flakes of salt was good, potentially detrimental, and it turns into a whole thing. You think about that for days," she told Variety.
For Derry, it wasn't so much a specific dish. "I just remember not being able to sleep at night and waking up in the middle of the night, like, I wish I would have made this," she said.
But Voltaggio gets some retribution when he goes up against Iron Chef Michael Symon in the Season 2 premiere. In round one, Symon and Voltaggio face off, making dishes with pistachios and honey, with Chef Naomi Pomeroy judging. For Voltaggio, beating Symon is a bucket list item. When Pomeroy awards Voltaggio one more point than Symon in their food battle, he succeeds in doing something he's dreamed of. The victory may not have erased Forgione's brutal critique, but it definitely helped take away some of the sting.