The Truth About Michael Voltaggio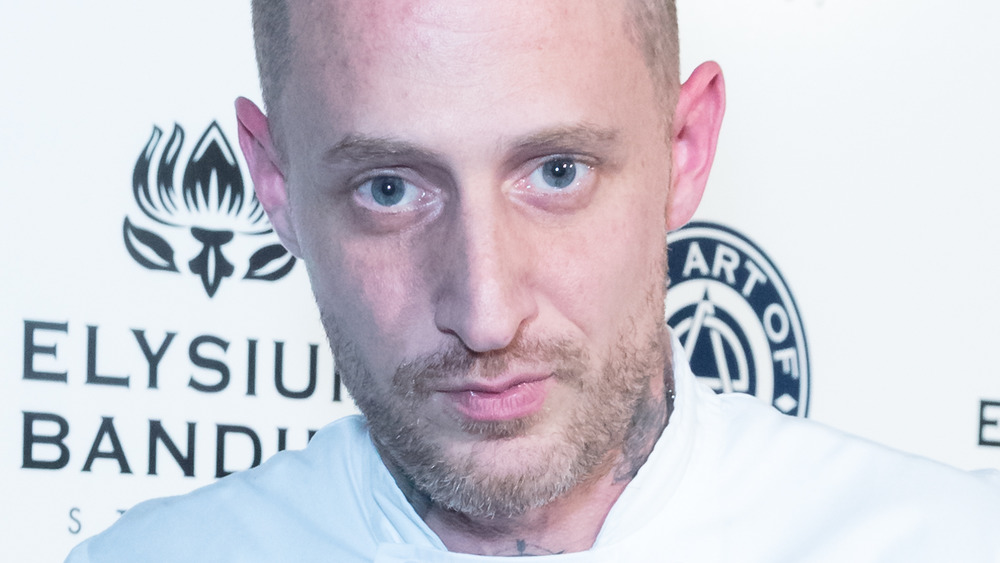 Greg Doherty/Getty Images
If you're a "Top Chef" fan, you watched him take home the title in season six. If you watch "Iron Chef America," you've seen him compete against Bobby Flay. If you live in West Hollywood, you may have even frequented his popular sandwich shop. No matter how you know of him, it's no secret that Michael Voltaggio has made quite the name for himself in the culinary world. Not to be confused with his brother, Bryan, Michael's rise to fame started when he was crowned Top Chef back in 2009 but has only continued to grow over the years since (via Bravo).
Now, according to Distractify, Michael runs numerous restaurants on both the East and West coasts, including the Voltaggio Brothers Steak House with Bryan. He's also competing on season two of Guy Fieri's Tournament of Champions, where once against he will compete in a bracket-style tournament against his brother and 14 other chefs (via Food Network). But where did the Top Chef champion's love of food — and more specifically, love of cooking — come from? And how did he become so good at what he does? Here's what you may not have known about Michael Voltaggio's start to his culinary career.
Michael Voltaggio never went to culinary school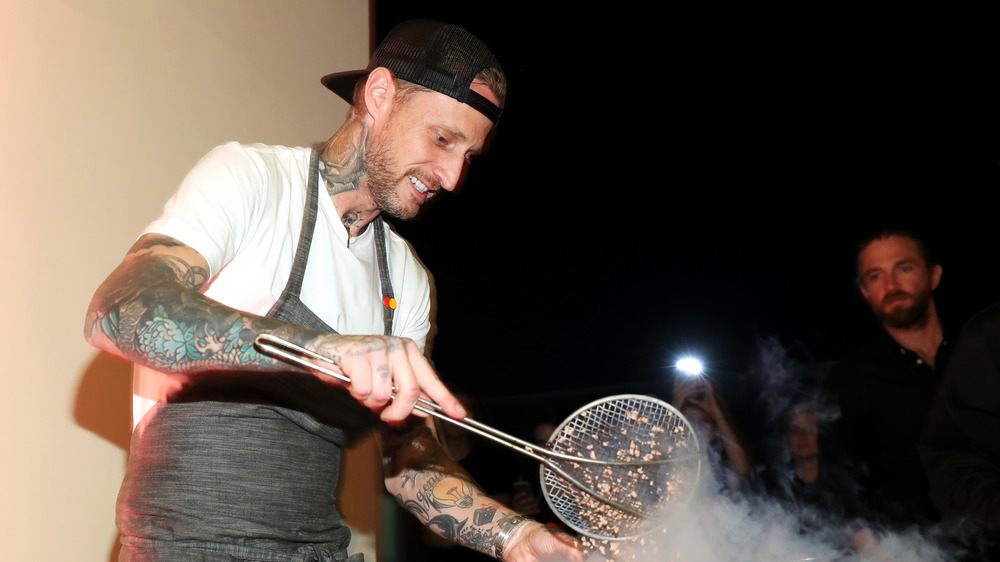 Rich Polk/Getty Images
Contrary to what you might think given his tremendous success in the food world, Michael Voltaggio never attended culinary school. Not only could he not afford it at the time, but his brother Bryan was at the Culinary Institute of America and Michael didn't want to go to the same school as him (via Mediaite). Instead, Michael — whose first real kitchen job was as a busboy — officially began his career as a chef at The Greenbrier Resort in West Virginia, where he served as an apprentice under Certified Master Chef Peter Timmins. After that, he bounced around from restaurant to restaurant, learning from more esteemed chefs and honing his culinary chops.
His advice for other young cooks who aren't following the traditional path? "[Humble] yourself enough to take whatever crap you are going to take, accept it, and learn from it," he said in an interview with the Washingtonian. "It's deciding that, no matter what, you're going to be a warrior and fight through it."