The Hack That Makes Packing Your Cooler Easier Than Ever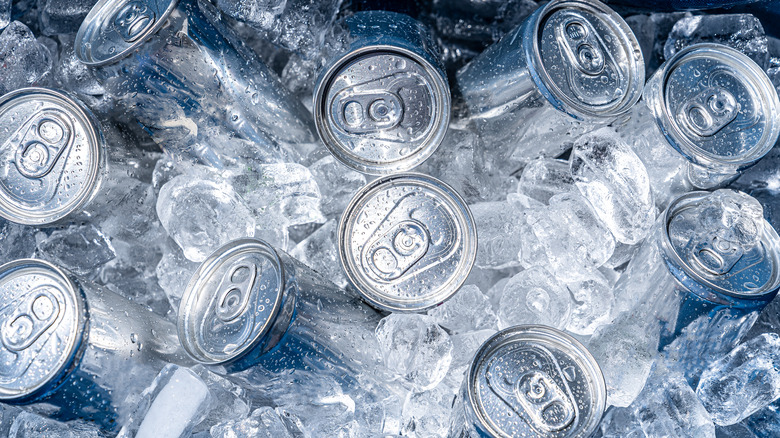 Clare JoAnna Lewis/Shutterstock
There's nothing like grabbing an ice-cold drink out of the cooler on a hot day. But loading those soon-to-be refreshing beverages can be a chore, especially when you're forced to dig through a huge, dense pile of ice to spread them out properly. But one amazingly convenient hack can make packing your cooler easier than ever.
In a TikTok post from Igloo Coolers, a cooler is shown with opened cardboard 12 packs of soft drinks sitting in the cooler vertically, with the opened end resting on the bottom. A group of guys fills the surrounding area with ice cubes until the boxes are half to two-thirds buried in ice and then pulls each box upwards, allowing the cans to slide out. This ingenious technique leaves some cans buried at the bottom of the ice while others sit on top. All are directly exposed to the ice in one quick motion, rather than laboriously loading them in one at a time.
Versatile and easy for all coolers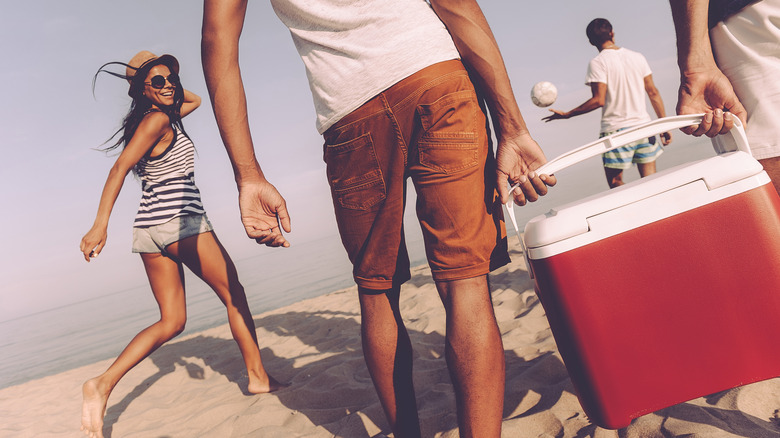 G-Stock Studio/Shutterstock
It also conveniently allows thirsty people to work their way down a vertical stack of a drink rather than hunting around in a sea of ice and freezing water. This neat organization also allows you to easily separate areas for drinks from food storage or other items that must be kept cool. Another advantage of the hack is that it can be used no matter how deep or wide your cooler is, with any extra cans easily removable from the pile on top of the ice.
This isn't the only way to optimize your cooler packing. Some like to place a large tray-sized block of ice at the bottom, typically frozen in a casserole dish or similar wide, shallow vessel. These can also be placed on top of your items in your loaded cooler (if there's room) in case there will be a significant delay in loading and enjoying.
While there's no doubt that an icy drink is refreshing, especially in warmer weather, those who spend a lot of time outside should be aware of this cold drink myth you should stop believing now.