Why Sushi Is Ree Drummond's Go-To Restaurant Order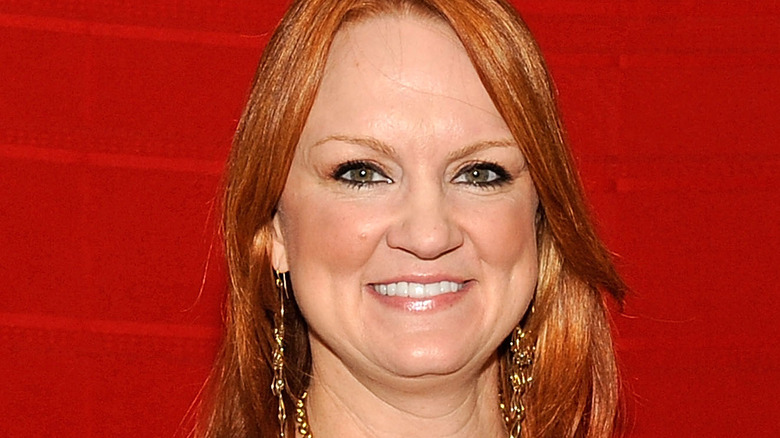 Bobby Bank/Getty Images
Many of us have a go-to restaurant order, whether it's a favorite dish or simply something we consider a safe option. For Ree Drummond, aka the Pioneer Woman, a go-to restaurant order entails sushi.
In an interview with Delish, Drummond explained that sushi is "the farthest thing from what [she makes] at home." She said that, as much as she enjoys steak, she can cook a perfectly delicious steak at home anytime she likes. On the other hand, homemade sushi doesn't always taste as good as it does at a restaurant, so it's more of a treat.
She highlighted a few of her favorites in a blog post back in 2009, including a spicy tuna roll, an eel roll, and In the Raw's Dunwell Roll. The latter includes tempura shrimp, jalapeño, cream cheese, and a spicy sauce made from Japanese mayo and chili paste. Of course, even though Drummond seems to prefer restaurant sushi, she still makes a version of sushi at home.
The Pioneer Woman gives sushi a homey twist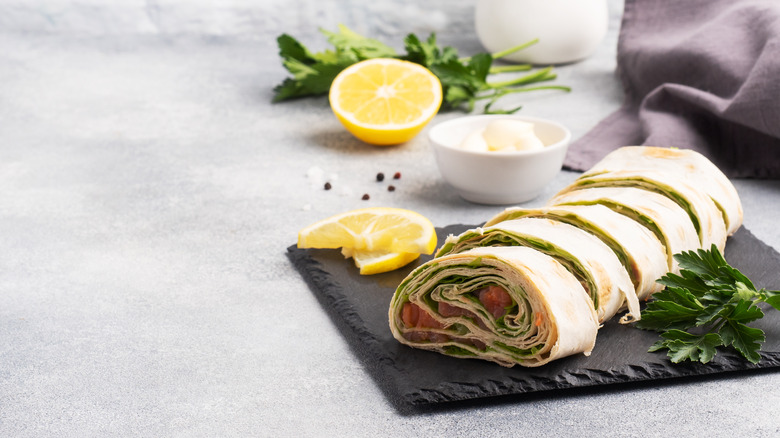 Elenglush/Shutterstock
Though sushi may not be in the Pioneer Woman's home cooking rotation on a regular basis, that doesn't mean she doesn't even make sushi at home. Rather, when Ree Drummond makes her own sushi, she doesn't try to make the real deal; she applies her own frontier-friendly spin and creates something not too far off from Minnesota sushi.
While Minnesota sushi entails wrapping deli ham and ranch-infused cream cheese around a dill pickle spear, Drummond's recipe calls for tortillas, herby cream cheese, deli turkey, and a variety of veggies. Per Food Network, prairie sushi starts with spreading herbaceous cream cheese on a tortilla, then piling on layers of turkey, carrot, and cucumber. You then roll, wrap, and refrigerate until you're ready to slice and serve it.
Honestly, we can't say we're surprised that Drummond's homemade sushi would use ingredients from one of her other favorite meals — quick and easy quesadillas. Gotta get the best of both worlds, right?