The Ingredient Top Chef Winner Kristen Kish Always Buys At Costco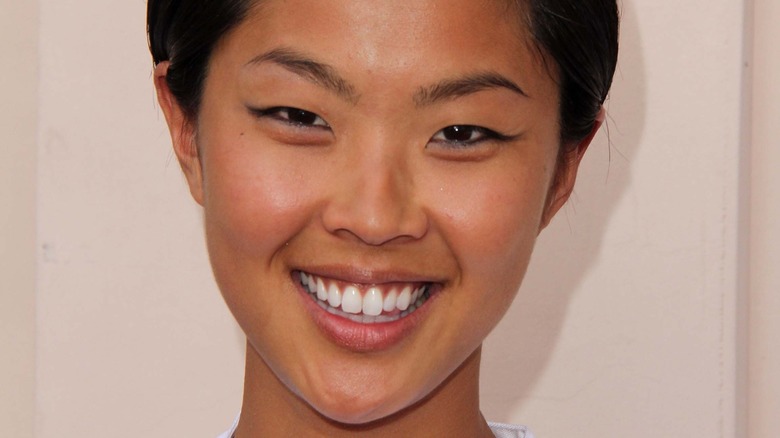 s_bukley/Shutterstock
"Top Chef" winner Kristen Kish certainly knows her way around the kitchen, with a particular focus on French cuisine that made her a cut above the competition. Despite her successes in the culinary field, Kish tries to stay down to earth in a lot of aspects. While you may expect chefs to buy all their ingredients at specialty shops, Kish actually buys all of her salts in bulk at Costco. 
Kish is a fan of all types of food enhancers, explaining in an interview with EatingWell, "Various kinds because every dish requires something different. I go to Costco and buy the giant bulk pink salt, kosher salt, Maldon salt, and you just always have it on hand." Given the amount of meals that she cooks, buying salt in bulk is a great way for Kish to save money as well. In addition, she's not particular about the brand either: "I'm not spending a [gazillion] dollars on precious salt. It's just the Costco brand, Kirkland."
While salt obviously factors into many recipes to help season food, there are three salts in particular that Kish always buys in bulk. In an interview with E! News, Kish said she always buys Maldon, kosher salt, and Himalayan pink salt in particular. 
A desert island ingredient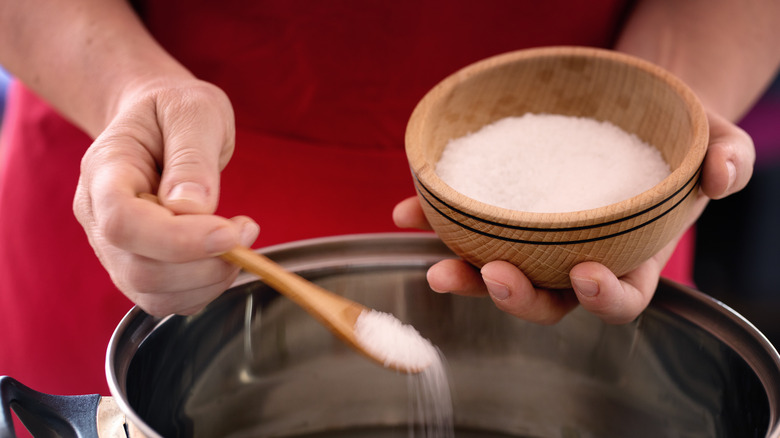 Drbouz/Getty Images
Buying salt at Costco is an easy way for Kristen Kish to cut costs and get the abundance of ingredients that she needs. Kish certainly knows the different types of salt and how to use them. After all, she uses salt in everything, from stuffed cabbage rolls to braised baby potatoes to obvious choices like steak. 
Her affinity for salt extends to a hypothetical situation on a desert island as well. In an interview with Eater, Kish explained that she would make her own sea salt if trapped on an island, assuming, of course, that she had an oven to help create the ingredient. She said, "Well, first, if I'm on a deserted island, hopefully there's saltwater surrounding me. I would set that bad boy to dehydrate and make my own sea salt."
As a trained chef, properly seasoned food is important to Kish, and through her culinary experience, she's learned how to substitute ingredients as well. When it comes to ingredients similar to salt, Kish recommends incorporating miso into your dish. The ingredient best replicates both the creaminess and saltiness of salted butter and can be substituted for recipes. In addition, it has a Unami flavor that will give further complexity to whatever you include with it. For instance, consider combining it with veggies like mashed potatoes for a flavorful combination.