The Untold Truth Of Kristen Kish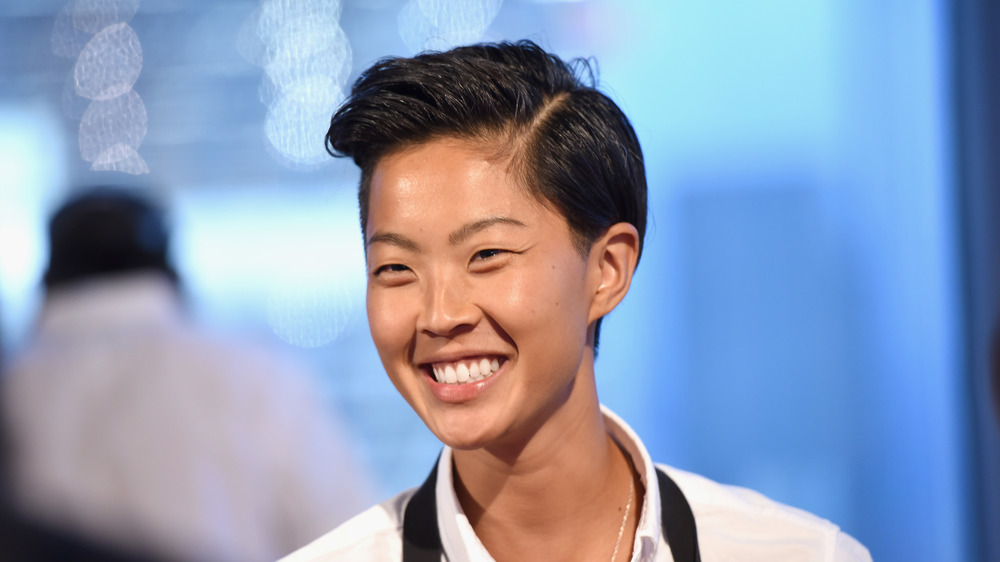 Noam Galai/Getty Images
Kristen Kish is no ordinary woman. As a chef, she has been known to openly challenge stereotypes in the culinary world. As NBC News once highlighted, she was the first woman of color to bag the top honors on Top Chef, beating several other talented competitors while she was at it. Another one of the things that sets Kish apart is the fact that she doesn't shy away from challenges or making difficult decisions.
For example, when Kish realized that she wasn't too pleased with the way most restaurant kitchens work, she gave up her job at Menton, a reputed eatery, to do something that made her happy. Luckily, her boss and friend Barbara Lynch, who owned Menton, was nothing but supportive and encouraged the young chef to chase her dreams.
Furthermore, Kish has lived through unconventional experiences ever since she was a child. As a piece by Bon Appetit explained, the chef was born in Korea but grew up with a family in Michigan. Her adoptive parents raised her as one of their own, and she didn't reflect on her Korean roots for a long time. "I don't know anything about Korean culture. I was raised by a white family in Michigan, and I didn't look in the mirror and think about why we didn't all look the same," Kish revealed in a candid confession. "They are my family, and that's all I know."
After a break from the culinary world, Kristen Kish opened a restaurant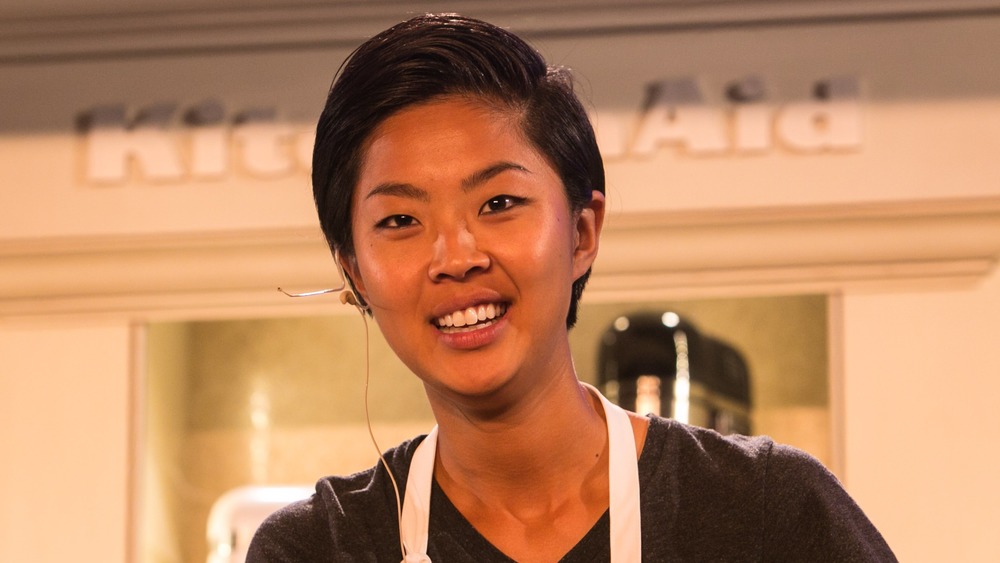 George Rose/Getty Images
In a podcast interview with Cherry Bombe, Kristen Kish spoke about one of her most ambitious ventures to date: her restaurant Arlo Grey. She ruminated over what made her finally take that leap after taking from a break from the culinary world. "Arlo Grey is essentially kind of a reintroduction or a love letter to myself from myself in a lot of ways, because for so long after following Top Chef, once I left Barbara, I was out of the restaurant scene for, I don't know, five years or so."
She waited until she felt it was the right time to open Arlo Grey in Austin, Texas and reach out to the public through her take on food. The eatery is Kish's baby and she said that it was her way of making her love for food tangible and ensuring that others could enjoy and experience food the way she envisioned it. Luckily for the chef, her plans have worked out well, and she often shares glimpses of her restaurateur lifestyle with her fans on social. 
While this entrepreneurial endeavor is her main focus, Kish isn't finished with television just yet. The chef is set to be a part of a new show on TruvTV called Fast Foodies, where she'll compete against other talented chefs to impress celebrity judges by cooking delectable fast food. What a superstar.