Jamie Oliver's Banoffee Cheesecake Is A 5-Ingredient Masterpiece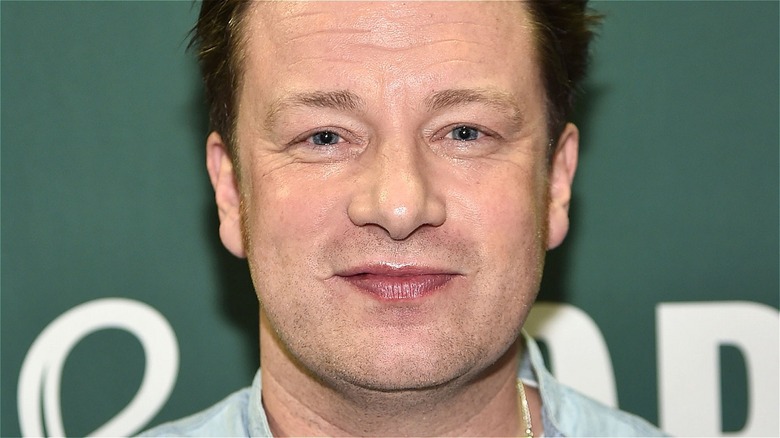 Theo Wargo/Getty
Celebrity chef Jamie Oliver is world renowned for his laidback, casual approach to cuisine, which helps home cooks everywhere get into the kitchen and cook in a low-stress, low-commitment environment. Despite some anger-inspiring controversies regarding his outspoken stances on such topics as unhealthy school lunches and his unnecessary addition of chorizo to paella, Oliver often knocks basic, simple recipes out of the park, as seen in a recent TikTok video shared by his official account.
In the TikTok post, Jamie Oliver can be seen crafting an eye-catching no-bake cheesecake, which incorporates only five ingredients, with a minimal amount of hassle. This easy cheesecake utilizes the same ingredients and flavor profile as the hit British dessert dish banoffee pie, which is made with bananas, chocolate, and a thick caramel sauce. For home cooks who may be inexperienced with desserts, this dish is an excellent oven-free option for a Labor Day cookout.
The basic ingredients for banoffee cheesecake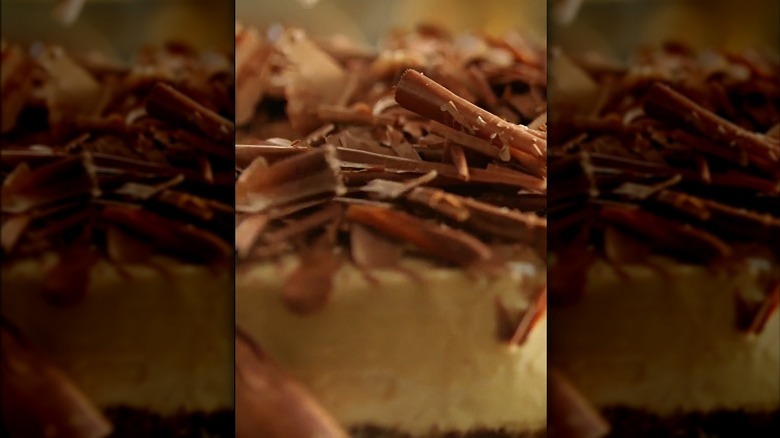 TikTok/Jamie Oliver
As in traditional banoffee pie, Jamie Oliver's cheesecake contains eight overripe bananas, chocolate bars, and thick caramel sauce on a base of crushed biscuits. Unlike standard banoffee pie, which uses whipped cream, Oliver uses a "really good quality cream cheese" to flip the classic dessert into a delightfully fruity cheesecake.
Though most comments seem positive, praising the delicious-looking dessert for its simplicity, some took issue with one thing — Oliver's repeated use of olive oil. One top comment reads, "Yes, please, but not with olive oil." Another jested "Needs to be renamed Jamie Olive-Oiler. The man has an unhealthy obsession with olive oil.."
Jamie Oliver adds olive oil after processing his biscuits into crumbs to allow the mixture to emulsify into a cohesive crust. It seems likely that no olive oil taste would remain in the dish once all these sugary flavors are constructed, but you could always use butter as a replacement if you prefer.