Dua Lipa Grilling Shrimp Has The Internet In Shambles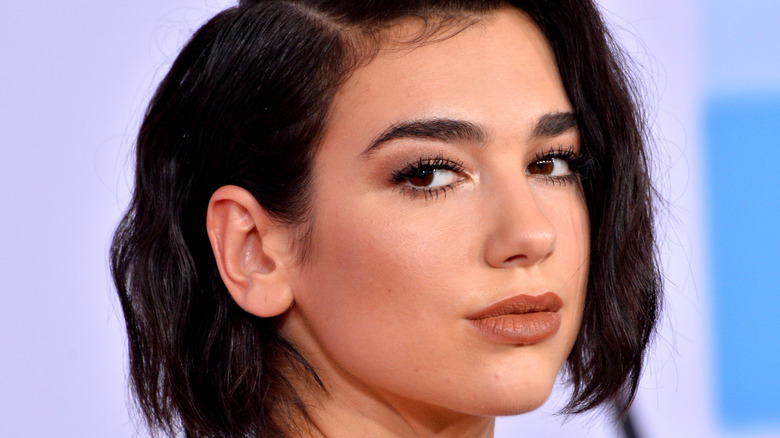 Featureflash Photo Agency/Shutterstock
Some singers, like Selena Gomez — who recently announced two new cooking shows with Food Network – are great chefs. Others, as talented as they may be vocally, aren't. With Dua Lipa, the verdict is unknown, because even with the release of a "cooking" video, Twitter users are convinced the singer wasn't actually cooking.
Originally posted to her sister Rina Lipa's Instagram story, the video shows Dua Lipa hovering over a grill and rearranging shrimp. It was reposted on the account @PopCrave with the caption, "Dua Lipa cooking shrimp in new video." Hilariously, the usually split comment section was full of users agreeing on one thing: the "New Rules" singer staged the photo. "[It] doesn't even look like there's fire under it," one user noticed. "I don't think the grill is on," wrote another. After this was pointed out many times, one user joked, "It's cooking in the sun. Give it time."
Claudia Santos at BuzzFeed noted another discrepancy: "Why are [the shrimp] just in a pile like that?" It remains a mystery if Dua Lipa is a good chef, but thanks to Instagram, we know she can cook at least one thing.
Dua Lipa loves to cook this Palestinian dish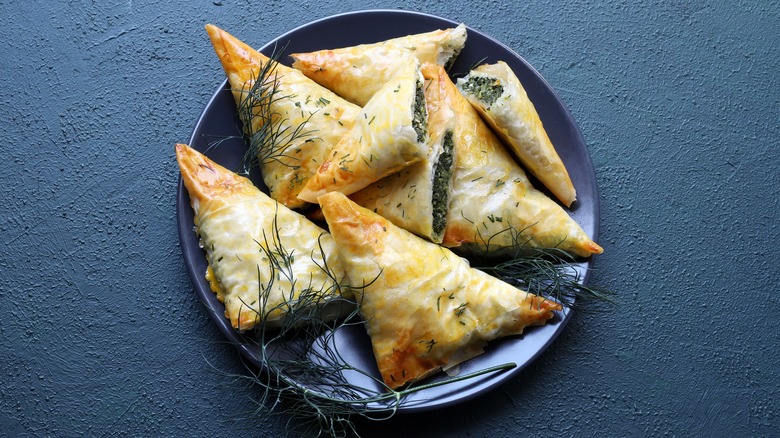 Grazziela/Shutterstock
As hilarious as this incident is, it may not be time to "grill" Dua Lipa just yet. In April 2020, the star joined millions of others in attempting to cook during the COVID-19 lockdown. As revealed in an Instagram post, Dua Lipa learned to cook a Palestinian Maeloubah (a rice-based dish with lamb shoulder and yogurt salad) by following a recipe from Anwar Hadid's father, Mohamed Hadid. This prompted Hadid to share his recipe on Instagram. 
Dua Lipa cooking shrimp in new video. pic.twitter.com/NtCkZPeqz4

— Pop Crave (@PopCrave) August 29, 2023
Lipa also asserts that she enjoys culinary activities. "I love cooking and being surrounded by my favorite people," she said in an interview with Refinery29. "With all the running around I do for work, it's nice to come home, slow down, and connect with the food that nourishes my body and life."
She also has a taste for Albanian food. In an interview with "First We Feast," she reveals her favorite dish is spinach pita. "It's a pastry with spinach and cheese, and it's delicious," she says. Lipa's also a fan of sujuk, a spicy fermented sausage, and ajvar, a paste made from roasted red pepper.