The Italian Secret Ingredient Ree Drummond Adds To Her Saltines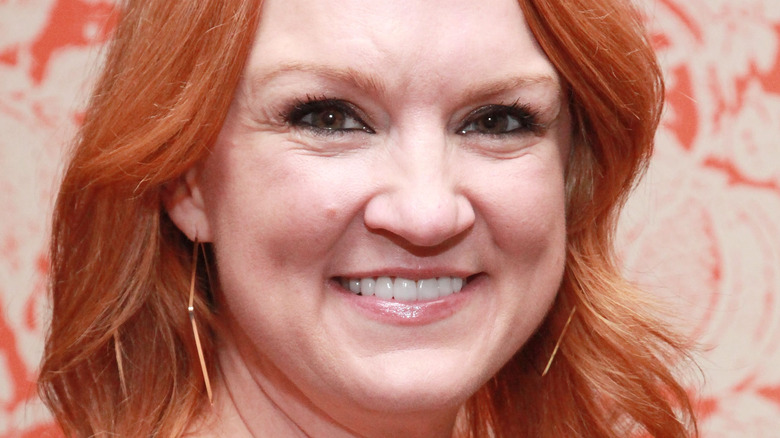 Astrid Stawiarz/Getty Images
If you don't regularly keep saltines in your pantry, you're missing out. Saltines are affordable and incredibly versatile. In addition to just keeping them around for snacking and serving alongside soups and other eats, you can crush saltines and use them as a pie crust, or you can combine them with chocolate and nuts for some seriously hard to resist saltine cracker toffee.
If you're Ree Drummond, aka The Pioneer Woman, though, you might just keep your saltine hacks simple by giving the classic crackers an easy upgrade with minimal ingredients and just a little time in the oven. As Drummond recently posted on Instagram, she adds Italian seasoning to her saltines, for a more flavorful cracker to serve with soups and salads ("or anything, for that matter," she clarified). Followers who caught her tip were salivating in the comments, and some even offered their own methods for creating takes on the same, like using gluten-free crackers and Italian seasoning, or adding cheese.
How to make Ree Drummond's Italian saltines
To follow Ree Drummond's example, just combine seasoned salt, Italian seasoning, and melted butter in a bowl and then dunk the saltines into this mixture, one by one. Next, place them on a cooling rack on top of a baking sheet and then give them a quick bake at a low temp. The heat dries the crackers and permeates them with a buttery, Italian flavor.
Not a fan of Italian seasoning (which usually includes a mix of basil, oregano, parsley, rosemary, and thyme)? There are plenty of other ways to season saltines using the exact same method but different spices and seasonings. Other options to consider include ranch dressing or some other dressing mix, garlic powder, red pepper flakes, chives, steak (or other grilling) seasoning, cayenne pepper, or Parmesan cheese. You could also follow Drummond's Food Network colleague Alton Brown's advice; he makes a similar upgraded saltine but dips the crackers in a mix of melted butter, hot sauce, and mustard powder.