Margaritaville's Touching Tribute To Jimmy Buffett
Kathy Hutchins/Shutterstock
With decades of fame, 23 million or more albums sold, and even the Margaritaville and Cheeseburger in Paradise restaurant chains to his name, American icon Jimmy Buffett passed away on September 1. In the wake of his passing, his remaining chain, Margaritaville, released a heartfelt statement on social media.
In an Instagram post, the chain remembered Buffett as an "artist, performer, writer, navigator, friend, and entrepreneur," noting how he "lived his life like his songs" but also wanted to share his laidback-on-a-beach mentality with his audience. Understandably, the post received more than 30k likes, with countless fans sharing their own memories of watching Buffett perform or otherwise change their lives.
According to Buffett's website, his family has decided to honor his memory by asking for donations to Singing for Change, Brigham and Women's Hospital, Dana Farber Cancer Institute, and MD Anderson Cancer Center. Buffett's own foundation, Singing for Change, has raised more than $15 million since 1995 to support those in need.
Jimmy Buffett's Margaritaville carries on in his memory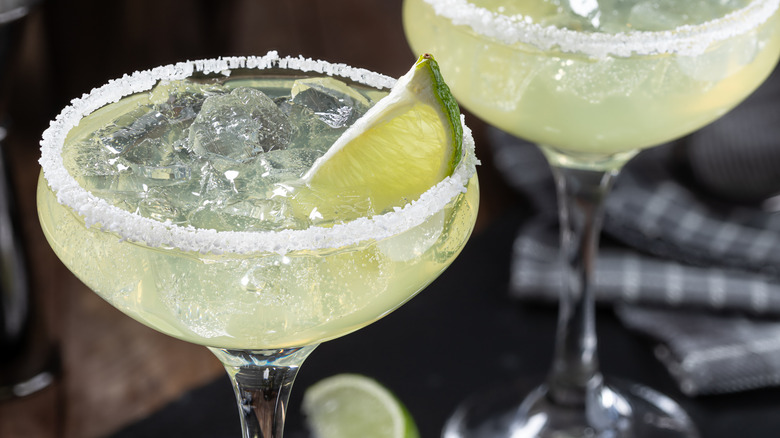 Chas53/Getty Images
The world was transported to a beach in 1977 when Jimmy Buffett released his song "Margaritaville." Since then, the Margaritaville empire has expanded to include hotels, RV resorts, casinos, and more than 60 restaurants — with the food establishments including the chain that posted the tribute.
Fans are now traveling to these Margaritaville locations to pay their respects to the late Buffett by means of enjoying one-of-a-kind margaritas and listening to his music. In a second Instagram post, the Margaritaville chain encouraged fans to "continue to live life like a song." Perhaps for some, that entails going for a lovely cruise or taking a trip back to the island.
In Buffett's beloved Key West, thousands of fans gathered for a march, singing "Margaritaville," and celebrating the icon's life. Per WFIT, one fan thanked Buffett for "[putting] Key West on the map" and memorializing it in many of his songs. Truly, through his music and all the lives he affected, Buffett's memory will live on.