Max The Meat Guy's Top Tips For Grilling - Exclusive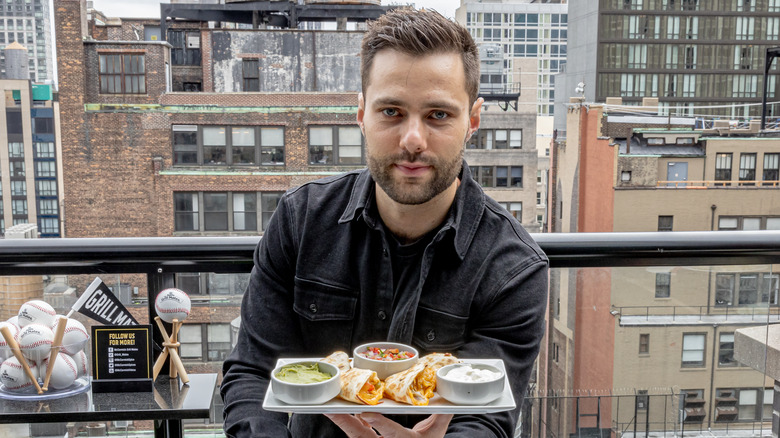 McCormick
If you've been trying to level up your grill game, you'll want to take some tips from the pros — and there's hardly anyone as knowledgeable on all things grilling meat as Max Greb, aka Max the Meat Guy. Having established a large fanbase on social media, Greb shares his expertise in the world of meat by offering tips, tricks, recipes, and advice, all while providing entertaining content in the way of seriously cool, larger-than-life cooking projects. (He's done everything from turning salmon into cotton candy to cooking up some gold-encrusted beef jerky.)
Mashed spoke to Greb in a recent exclusive interview and asked him for his top grilling tips, and he did not disappoint. First things first — stop overcomplicating things. He explained, "People tend to overcomplicate grilling, but if you stick to a few simple concepts, it doesn't have to be complicated. One big tip is to not let your equipment hold you back. Some of the best steaks and food I've ever grilled are literally [grilled] right over a campfire, so you don't necessarily need the biggest grill. You don't necessarily need the most expensive grill. Work with what you have, and you will have incredible success."
Keep it simple, dry brine, and flip frequently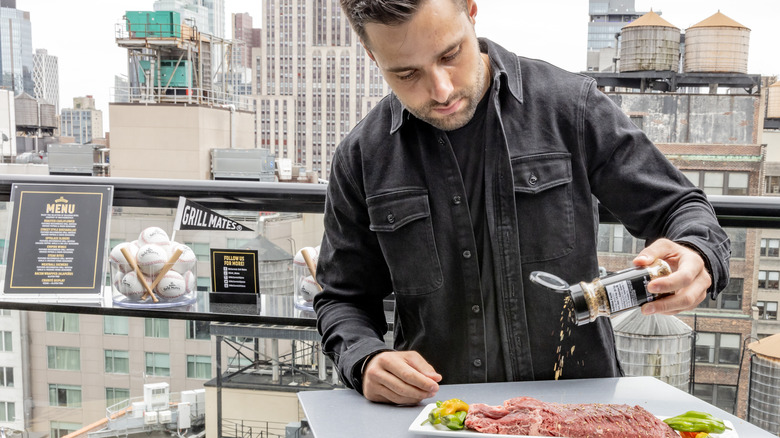 McCormick
Once you've let go of your urge to overcomplicate your grilling sesh, Max Greb told us to make sure you dry brine before you grill. While this can sound a little advanced, he noted that it's really not, explaining: "All that is [is] seasoning your meat the day before cooking. This leads to huge benefits in terms of crust development and in terms of moisture retention."
He also broke down the misconception that you should only flip whatever you're grilling one time while cooking. Instead, he encouraged home cooks to flip frequently. He said, "If you're cooking a steak or a chicken breast, feel free to flip frequently. It's going to lead to more even cooking."
Lastly, he encouraged anyone who's still relatively new to the grill to not let that inexperience hold them back. Experiment a little and expand beyond the basic burgers and dogs you might be used to grilling — while those are safe bets, your skills will improve as you try new things.
Keep an eye out for more from Max the Meat Guy on TikTok, Instagram, YouTube, and Facebook.