Mario Batali Teased A Comeback On Instagram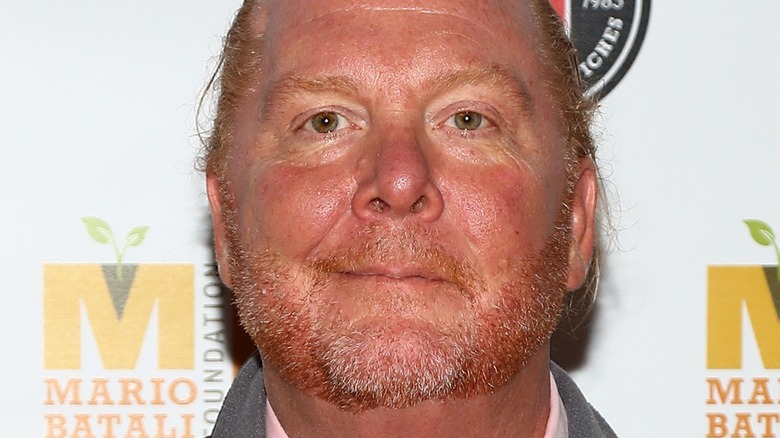 Celebrity chef and restaurateur Mario Batali has been embroiled in well-publicized legal troubles over the past six years. Fans of Batali may have also been aware of his equally long hiatus from Instagram, so it was a surprise to everyone when he broke the silence on October 21 with an announcement teasing a potential cooking comeback.
The ambiguous post included a tasty-looking pot of pasta accompanied by the caption, "Mario Batali Virtual Events Coming soon." While Batali did provide an email for curious fans to presumably learn more, there were no further details about the virtual events included in the post that could confirm the teaser.
What is confirmed, however, is the mixed reaction elicited by Batali's surprise return to Instagram. Several commenters naturally had less-than-kind words for Batali, making it clear that his comeback wasn't happy news for them; however, there was still overwhelming support from fans who had followed the celebrity chef for years before his infamous decline. Among the pockets of negativity were comments of excitement, such as "Welcome back!!," and "Would love to see you have a comeback chef!" The positivity didn't just stop at the fans, as other restaurant industry figures like chef Robbie Felice and Matt Abdoo who both cooked in Batali's kitchens chimed in with "Yes Chef" in the comments section.
What a comeback by Batali could mean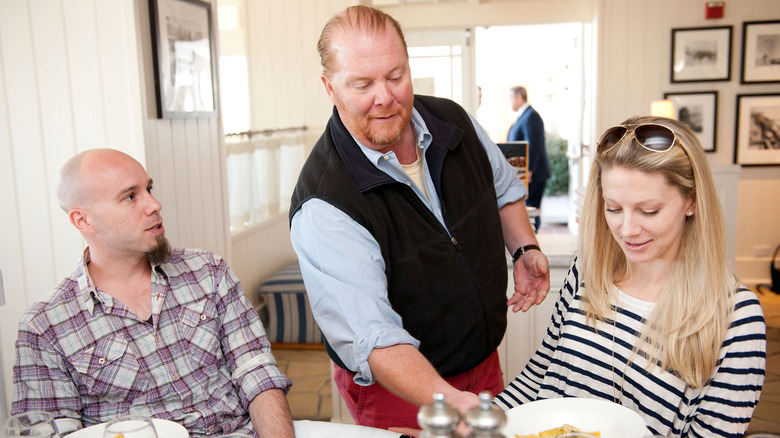 Amanda Edwards/Getty Images
Mario Batali became a household name in the '90s on the Food Network where he shared his passion for Italian cooking and orange-colored footwear with the American public on his show "Molto Mario." His reputation as a chef continued to rise when he was selected as one of the original chefs on "Iron Chef America," where he dazzled viewers with creative dishes and his signature cool demeanor. That all changed in 2017 when he was accused of sexual misconduct by multiple women. Following that, we saw show cancellations, restaurant closures, lawsuits, and even a criminal charge (of which he was found not guilty). The entire dramatic story has since been turned into a Discovery+ documentary.
The biggest surprise from Batali's recent post — his first since Halloween 2017 — wasn't that he posted at all, or that he may be attempting a comeback of sorts. It was the support his post received. It appears there may be an unexpectedly large audience ready to welcome Batali back to the public spotlight, despite his fall from grace in recent years. However, whether or not the world is really ready to welcome him back to the stage has yet to be seen.