Mario Batali's Sexual Misconduct Lawsuit Was Finally Settled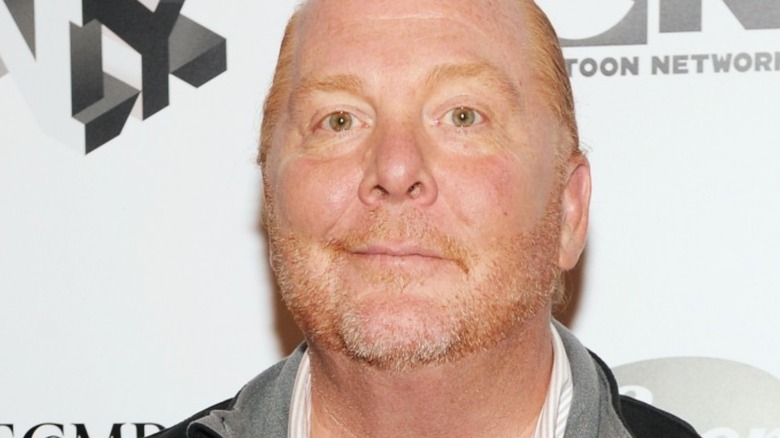 Craig Barritt/Getty Images
According to The New York Times, restaurateur and celebrity chef Mario Batali is among the 201 high-profile men (and countless lesser-known) brought down by the #MeToo movement. Batali, known for his stretched white T-shirt, ponytailed red hair, and signature orange Crocs, was an authority on Italian cuisine, especially amongst viewers of his highly watched Food Network show, "Molto Mario," although traces of Batali on Food Network have been since erased.
At his peak, Batali had amassed a global restaurant empire, including restaurant partnerships with Joe Bastianich, forming "Batali & Bastianich Hospitality Group" (B&B). The group included the Italian food mecca "Eataly," as well as investments in other restaurants, like April Bloomfield's Michelin-starred "Spotted Pig" in New York City. The gregarious Batali could be seen co-hosting "The Chew" on ABC and competing for the "Iron Chef" title on Food Network (per Britannica).
In 2017, Batali's legacy was forever changed after a B&B (now called "Pasta Resources") restaurant employee filed a formal complaint, accusing Batali of inappropriate behavior. After a slap on the wrist in response to the accusation, according to Eater, several other women and men came forward recounting similar encounters with Batali. According to the allegations, women and men were allegedly forced to endure sexual comments, inappropriate questions, unwanted touching, and groping and hugging from behind; some of these encounters continued for years (via Eater).
Batali settles sexual misconduct lawsuits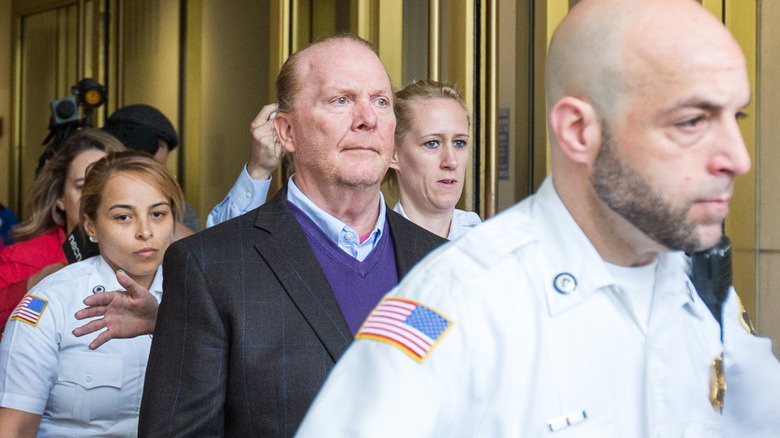 Scott Eisen/Getty Images
Forced to step away from all of his businesses and hosting duties in 2017, Batali faced up to two-and-a-half years in jail and a requirement to register as a sex offender if found guilty of criminal charges of sexual misconduct. The accuser alleged Batali forcibly kissed and grabbed her while the two took selfies in a now-closed Boston restaurant. After a pandemic-delayed hearing, a two-day trial found Batali not guilty of indecent assault and battery on May 10, 2022. The judge found the accuser had "credibility issues," and the selfie suggested the "encounter was amicable" (via Eater).
Although Batali has only faced one criminal charge, he has been involved in several lawsuits. The New York Times reports, after a four-year investigation, a settlement was reached in 2021 in the case against Batali, Bastianich, and "Pasta Resources." Batali and Bastianich were forced to pay $600,000 to the 20 women and men who were victims of the "sexualized culture so rife with harassment and retaliation" at the group's NYC restaurants (per NY Times).
On August 24, a separate lawsuit by two women alleging sexual misconduct was also settled. According to US News, the plaintiff in Batali's only criminal case and another woman accused the chef of sexually assaulting them on separate occasions. Although neither side has given details on the settlement, lawyers for the women told US News via email, "The matters have been resolved to the satisfaction of all parties."