Who Will Replace Sandi Toksvig On The Great British Bake Off?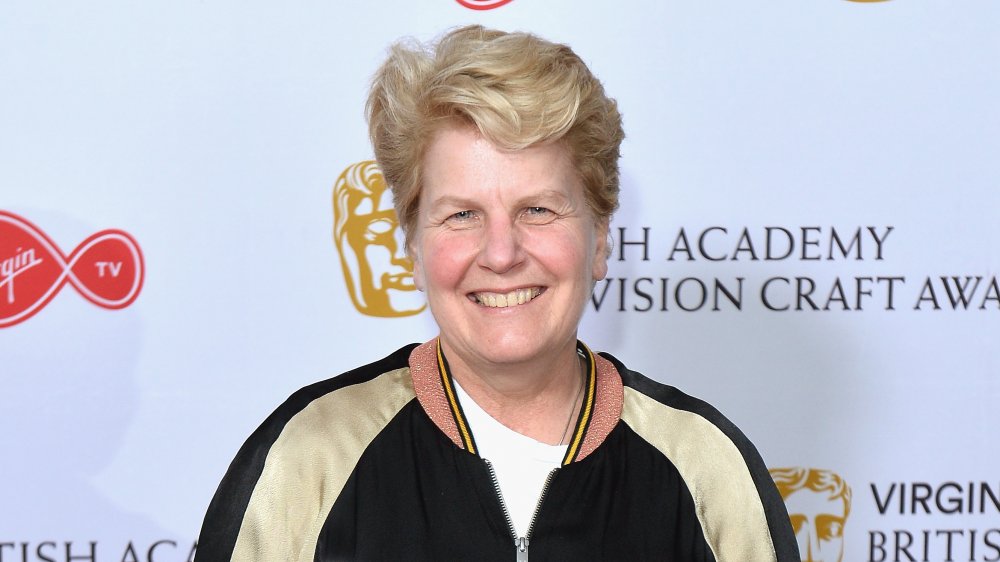 Jeff Spicer/Getty Images
First there was Megxit, then, next thing you know, Sandi Toksvig was announcing her intent to bail out on The Great British Bake Off. Exactly what is happening there across the pond, and what's a poor beleaguered island nation to do? Well, they cannot get (nor do they want) a new Duchess of Sussex, but the Bake Off must go on, and that means the British press is already beginning to speculate about who the next host is going to be. 
While Channel 4 has said (via The Daily Mail) that the candidate "must have experience of mopping up spills and the occasional tear [and] making tea," that rules out approximately none of the UK's millions of mums and dads.
Narrowing down the potential candidate pool a bit further, The Guardian presents three categories they feel the replacement will likely fall into: a presenter from a different TV show, a former contestant, or someone who's already hosted The Great British Bake Off.
Experienced TV presenters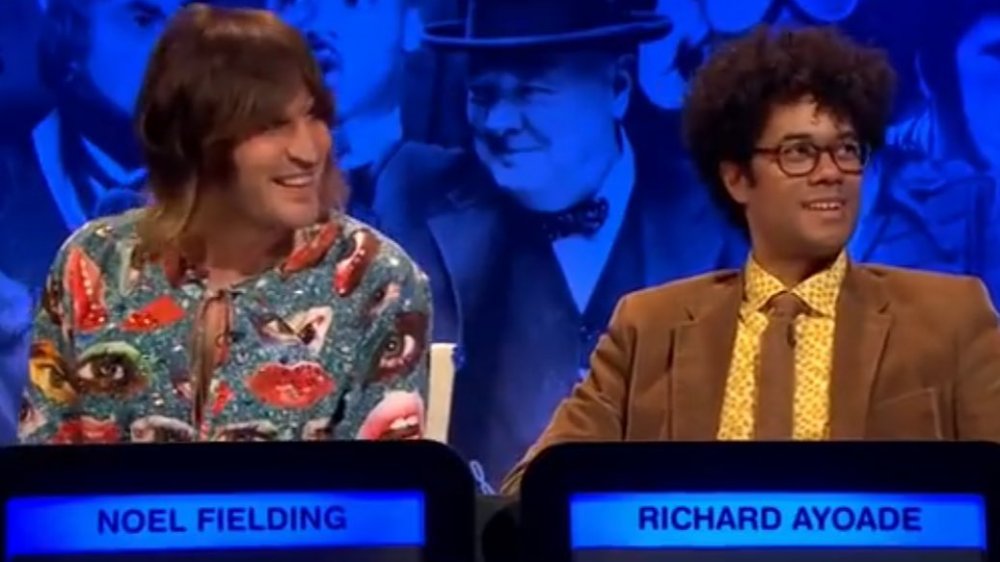 Jo Brand, who has hosted spin-off baking show Extra Slice, would be a natural for Bake Off, as would Rylan Clarke-Neal of Ready, Steady, Cook. Sports presenter Clare Balding is a "maybe," despite claiming she can't cook, as is Big Brother presenter-turned-Masked Singer judge Davina McCall, who'd be just slightly inconvenienced by the fact that she's sworn off eating sugar. 
Other experienced presenters under consideration might include mathematician Rachel Riley, a veteran of Channel 4's Countdown who has also appeared as a contestant on Strictly Come Dancing; Deal Or No Deal presenter Noel Edmonds; and filmmaker/comedian Richard Ayoade, who's hosted Channel 4 programs including Crystal Maze, Travel Man and Gadget Man and has previously worked with remaining Bake Off host Noel Fielding on both Gadget Man and The Big Fat Quiz Of The Year.
Former Bake Off participants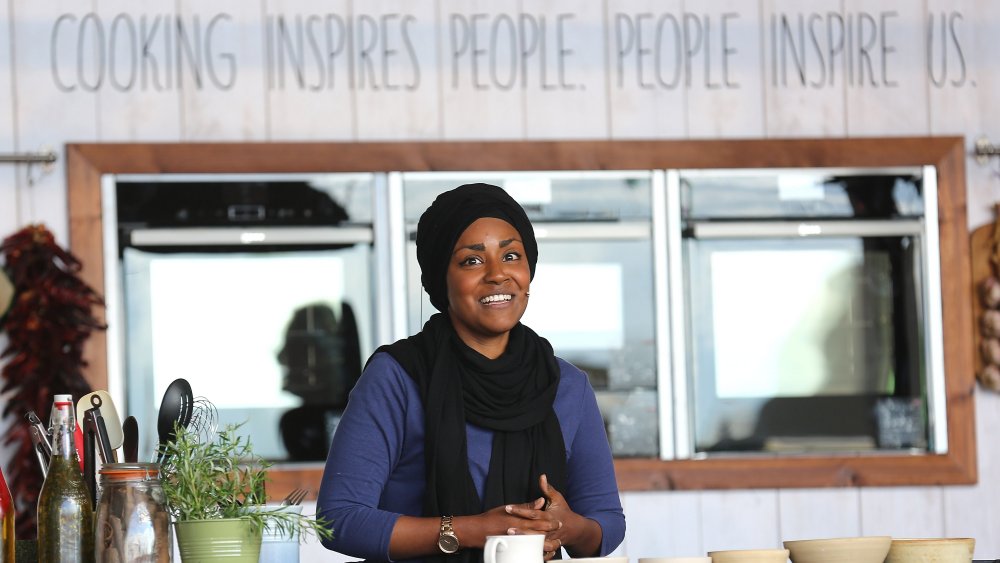 Tim P. Whitby/Getty Images
One name everyone's tossing around is that of Nadiya Hussain who, after winning The Great British Bake Off in 2015, went on to host several TV series of her own, including The Chronicles Of Nadiya and Nadiya's British Food Adventure. While contestant Liam Charles did not win when he competed on Bake Off, he was sufficiently popular to land his own show, a six-part series called Liam Bakes. 
Comedian Joe Lycett, who appeared as a Bake Off contestant in 2018 (via Hello! Magazine), also has hosting experience, having replaced Ayoade on Travel Man. Even Jennifer Saunders, of the comedy duo French and Saunders, has appeared on a 2015 Comic Relief Bake Off TV special where her tiered chocolate cake won her the accolade of Star Baker. While she'd undoubtedly be a popular choice for Bake Off host, reportedly she and her comedy partner Dawn French turned down a 2017 offer of £2.5 million for the two of them to host Bake Off.
Former (or current) Bake Off hosts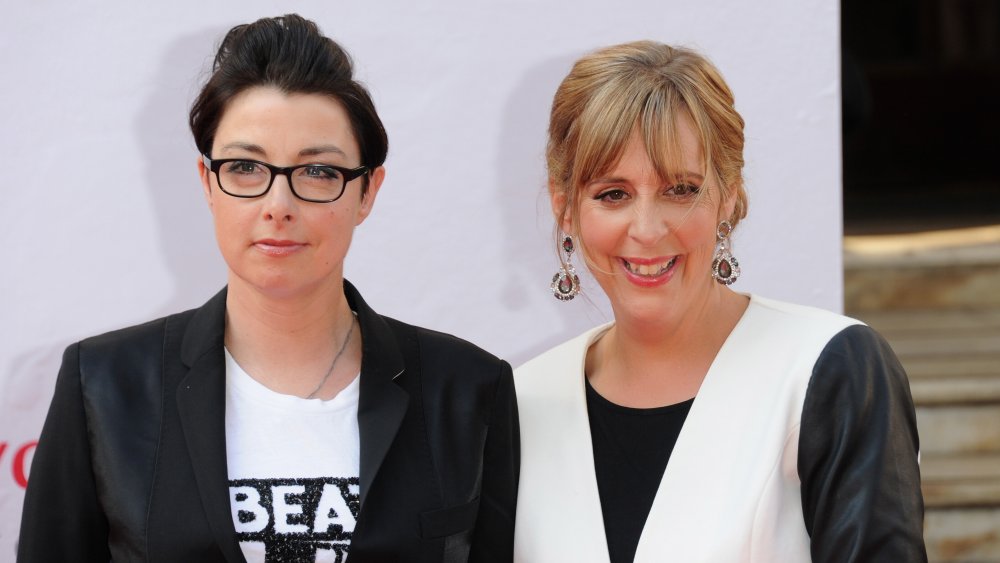 Stuart C. Wilson/Getty Images
When The Great British Bake Off moved from BBC to Channel 4, popular hosts Mel Giedroyc and Sue Perkins left the show to be replaced by Toksvig and Fielding. The Guardian implies that it would not be out of the question for the two to be asked back, or for them to accept, although they described it as "the nuclear option" since it would probably involve not only spending a great deal of money, but also getting rid of Fielding.
A better alternative, they feel, would be to allow Fielding to continue hosting the show solo. Although evidently no fans of Fielding's Luxury Comedy, calling his work on the show "mindless burbling psychedelia," The Guardian heartily endorses his continuing with Bake Off, even on his own. Their take on the matter: "[W]ould it be the end of the world if Fielding presented The Great British Bake Off alone? Of course it wouldn't. It would be excellent."