Christina Wilson: What The Winner Of Hell's Kitchen Season 10 Is Doing Now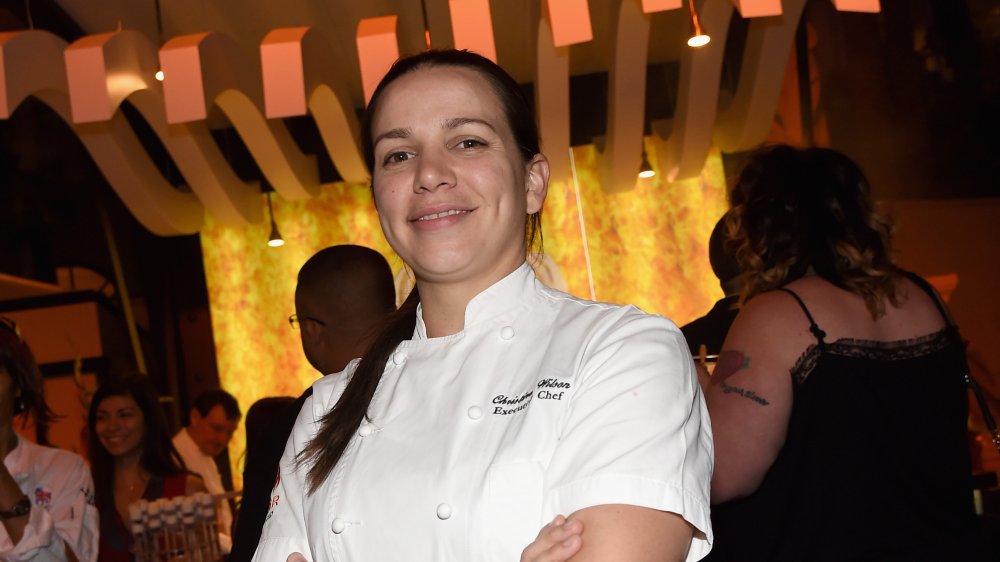 Ethan Miller/Getty Images
Christina Wilson, the Philadelphia chef who survived a grueling 16 weeks in Hell's Kitchen to emerge the winner, was awarded the top spot at Gordon Ramsay Steak at Las Vegas along with a salary of $250,000. Gordon's comment, as he revealed her as the winner, hinted at the fact that their working relationship would prove to be a long one: "I know I'm not rolling the dice with her in Vegas," he said (via TV Guide). "With Christina she's the real deal." 
Gordon was not wrong in his assessment of Wilson — in the 8 years since her win, she has appeared on each subsequent season of the reality show, sometimes serving as a sous chef, and other times taking on the role of a judge.
Wilson sees Ramsey as a mentor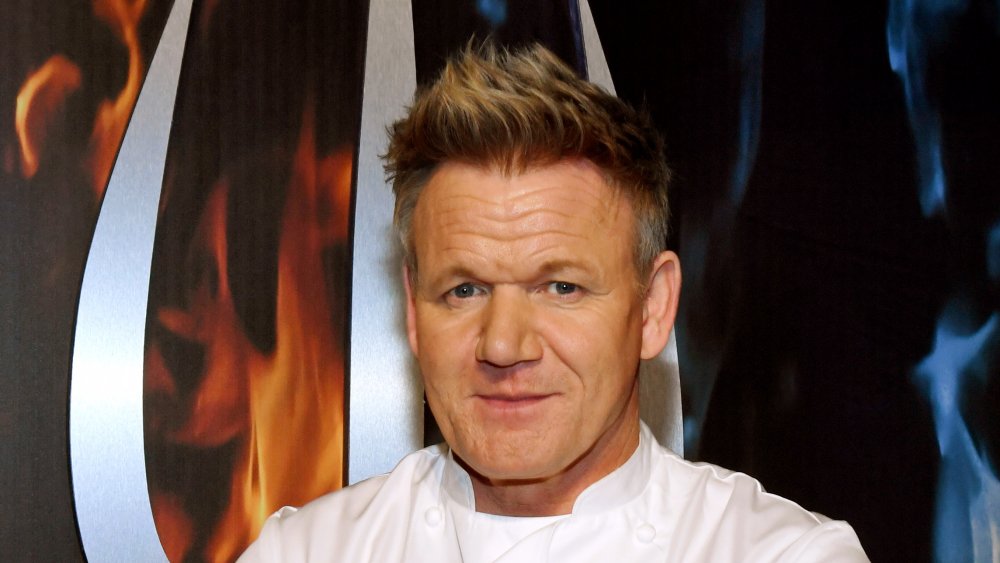 Ethan Miller/Getty Images
While Gordon Ramsey has numerous detractors — that onscreen abrasive personality of his isn't entirely put on, after all — Christina Wilson still counts herself as one of his biggest fans despite their years working together. After her stint at Ramsey's Vegas steakhouse, she was then named executive chef at the Vegas-based Gordon Ramsay BurGr, and was later picked to oversee both restaurants as well as Gordon Ramsay Pub and Grill in Atlantic City (via Cuisineist). In addition to her ongoing involvement in Hell's Kitchen, she also helped develop new menus for Ramsay's Hotel Hell, and even appeared on a 2018 episode of My Houzz where Ramsay surprised her with a complete makeover of her Philly rowhouse (via Today).
During the My Houzz episode, Ramsey described Wilson as "one of the most endearing, humble chefs I've ever met," and she evidently reciprocated his high regard. In a 2016 interview with The Morning Call, she gushed, "What did I do right in life to have Gordon Ramsay as a mentor?"
An enduring – and endearing – relationship
As of late 2019 the lovefest still continues — Wilson's Twitter profile lists her as Corporate Executive Chef, U.S. Division, Gordon Ramsay Group, and in August 2019 she tweeted: "I could dedicate an entire page to things @GordonRamsay does for other people completely under the radar." She took the love to Instagram on his birthday in November, as well, congratulating him on his new restaurant opening in Kansas City as well as his having survived another year "look[ing] as good and feel[ing] as young as [his] newest restaurant!"
According to the comment thread on her Twitter repost of the 'gram b-day wishes, Wilson was involved with training the team at the KC restaurant, but she was planning to head back out west before year's end to get cooking once more for Team Ramsay — Vegas division.
It seems as if Wilson, unlike original Hell's Kitchen winner Michael Wray, has turned her season in Gordon Ramsay's hell into a career that's close to being any chef's dream of heaven.