What You Need To Know About The Clueless Pop-Up Restaurant
As if West Hollywood, California could get any hipper, 7100 Santa Monica Boulevard is set to play house to the Clueless pop-up restaurant, aptly named As If!, when it opens its doors on March 31 (via Entertainment Weekly).
Clueless, the 1995 teenage pop culture hit film starring Alicia Silverstone, Paul Rudd, and Stacey Dash is celebrating its 25th anniversary. It seems like just yesterday that our favorite Beverly Hills teenagers named after singers of the past who now do infomercials — Cher and Dionne — graced the big screen and made "whatever!" more than a moment, but rather, every other word that came out of a generation's mouth.
Paramount Pictures has partnered with the same trio who created past pop-ups Saved by the Max, an homage to the 1990's sitcom Saved by the Bell, as well as Beverly Hills 90120's The Peach Pit to create this newest pop-up (via Today).
Tickets for the much anticipated eatery go on sale March 6 and can be purchased by visiting the As If! website. The $35 per person cost gets Baldwins and Bettys alike admission, 90 minutes in the space, as well as a choice of entrée and a side, per People. The Clueless pop-up will be open through May 8, Tuesdays to Sundays (via KABC).
What to expect on the As If! menu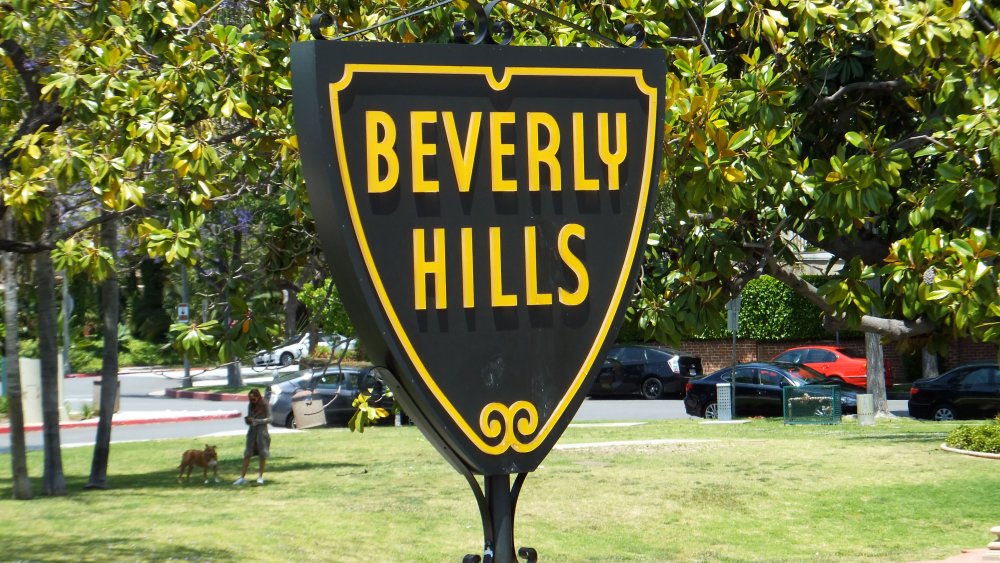 Shutterstock
Not much is known about the dress code just yet, but in keeping in the spirit of the Clueless theme, fashionistas and the ensembly challenged may want to wear something plaid, a white collarless shirt from Fred Segal, or a dress by a really important designer like Alaia.
"We are like 'totally butt crazy in love' with the chance to bring the world of Clueless to life," said Derek Berry, one of the concept's partners, in a statement (via Variety). "It's truly one of those films that has stood the test of time and cult fandom. With the anniversary quickly approaching there was no better team than ours to honor this beloved teen classic and bring Cher's world to life. To miss out would have just been way harsh."
According to The Hollywood Reporter, the As If! movie-themed dining experience will feature "Cher-able" snacks created by Secret Lasagna founder and chef Royce Burke to nosh on, Los Angeles-inspired cocktails, and desserts. Diners will be able to purchase Clueless merch and take Instagram-worthy photos on recreated sets. So be prepared to feel like you're in a Noxzema commercial. But seriously.
For more movie-themed pop-up fun, you can hit Fetch, the Mean Girls restaurant also opening in Los Angeles this spring.