Fetch: The Truth About The Mean Girls Pop-Up Restaurant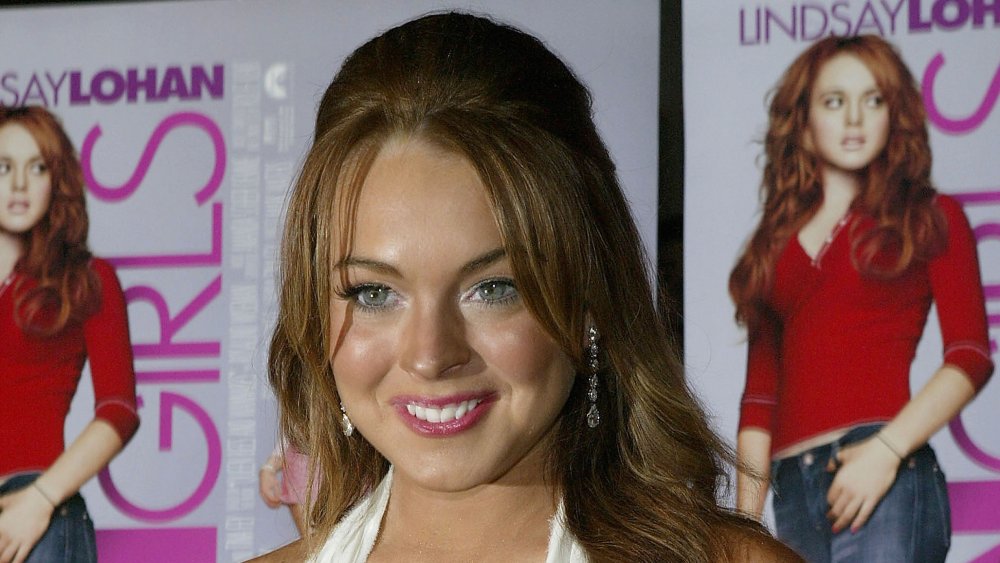 Paul Hawthorne/Getty Images
Fetch, a Mean Girls-themed pop-up café based on the 2004 cult comedy written by Tina Fey, is finally opening its doors on April 18 in Santa Monica, California. Per the Hollywood Reporter, the restaurant was originally set to open in November 2019, and as Amanda Seyfried's character, Karen Smith would probably say, *cough, *cough* maybe someone was sick, but whatever, Fetch is happening.
This is a ticketed entry only kind of place, which is sure to keep the riffraff out. According to the Fetch website, your $45 ticket, which can be purchased online, gets you "a 90-minute timed entry into the restaurant, a three-course meal that will consist of an appetizer, main dish, and dessert, and photo ops that will even make the Plastics jealous." The café offers both indoor and outdoor seating. Tickets are on sale now and the pop-up will close May 31.
Of course, all Mean Girls want to make certain they are following the Plastics' rules. Who wants to get caught wearing jeans or track pants when it isn't even Friday and end up in Regina George's Burn Book? According to the pop-up's website, they wear pink on Wednesday, but local affiliate NBC Los Angeles reports that the dress code is casual. Still, you might want to be careful about wearing hooped earrings.
Here's what you'll eat at Fetch, the Mean Girls pop-up restaurant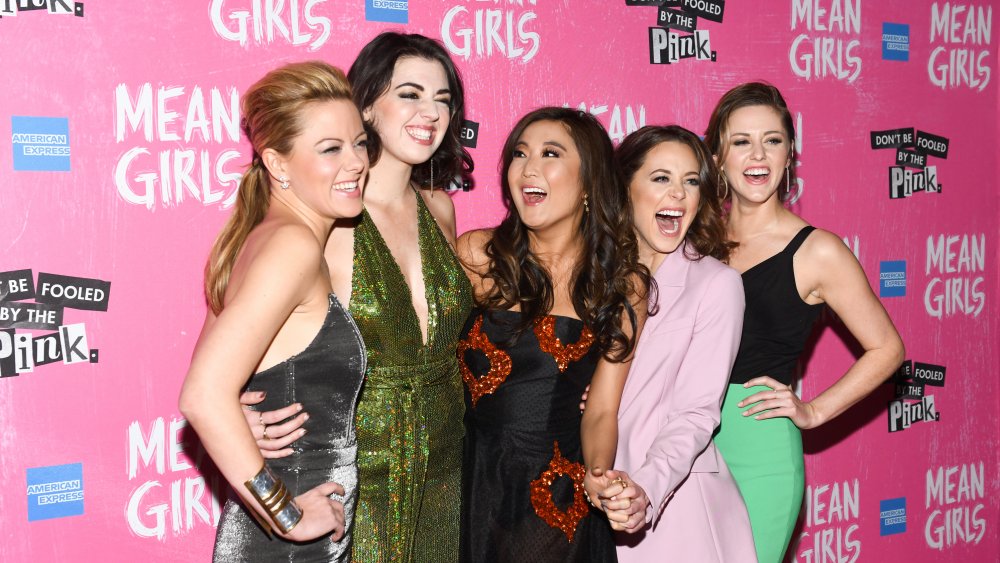 Noam Galai/Getty Images
In keeping with the spirit of the Mean Girls theme, diners can expect an all carb diet, as stated on the Fetch website's FAQs. The Hollywood Reporter spilled the tea on several of the menu offerings which will include appetizers like Whatever Cheese Fries, Just Stab Caesar Salad, or Buttered Bacon Muffin Bites. The names of the main dishes also don't disappoint: All-Carb Diet Vodka Pasta, Gretchen's Weiner Dog, Pusher Pepperoni Pizza, or Just Stab Caesar Chicken Salad. But the desserts are what will make you want to say, "SHUT UP." Who could resist Why Are You White Chocolate Mousse, Toaster Strudel Strawberry Shortcake Sundae, or Kalteen Bar Hot Fudge Sundae?
If you're 21, you can even enjoy some adult beverages, aka beverages with alcohol, including a Spiked Glen Coco and the Too Gay to Function Fishbowl.
Additionally, the Mean Girls pop-up will sell themed merchandise that can be purchased at the restaurant or online. Narcity notes that no official photos of the pop-up or the merch have been released, but all North Shore wannabes can visit the website for updates.
This is definitely an experience worthy of a queen bee, but East Coast Plastics, no need to be jelly. Fetch is set to make its way to New York in the summer (via Radio.com).