These Restaurants Are Offering Free Delivery Due To Coronavirus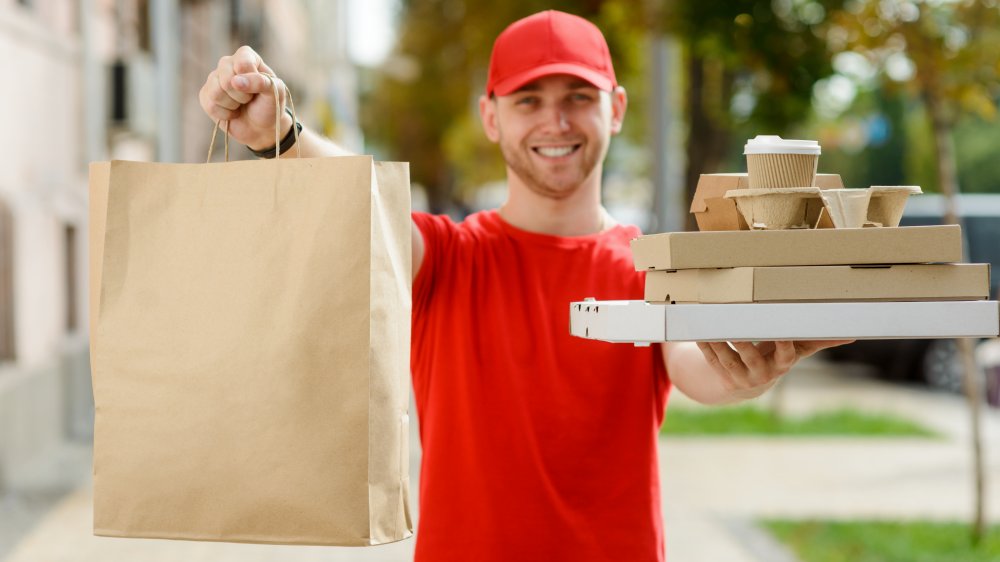 Shutterstock
The restaurant economy is adapting to the coronavirus economy. With the population being encouraged to practice social distancing and avoid large gatherings to help contain and prevent the spread of this novel coronavirus, delivery services are not only finding opportunity, but meeting a community need. The chaos and panic of COVID-19 is causing restaurant chains on both the local and national level to shift their business models and adapt to the new normal, albeit with the hope of it being brief.
Among the first to disrupt the food delivery industry during this coronavirus economy is Chipotle, which announced it will be offering free delivery from March 15 to 31. You must spend a minimum of $10 and place your order on Chipotle's website or on the Chipotle app to qualify for free delivery. Additionally, the food chain is increasing its food safety measures by adding tamper evident seals to all its food wrapper packaging (via Reuters).
Likewise, KFC is also offering free delivery. The fried chicken chain will deliver your order at no extra cost from now until April 26 with a minimum $12 order. So order up a bucket of fried chicken for the family (or maybe try the new fried chicken and donut sandwich as an indulgent treat). KFC patrons can order on the chain's online platform or through its delivery partners Grubhub and Seamless (via Delish).
How restaurants are adapting in a coronavirus economy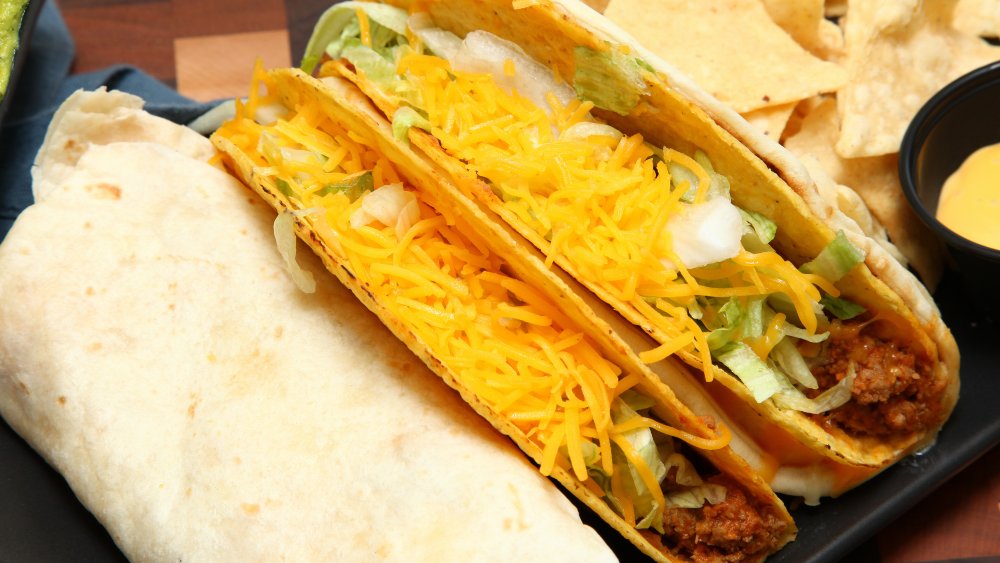 Shutterstock
If you decide you're craving crunchy tacos, burritos, nachos, or a black bean Crunchwrap Supreme and want to make a run for the border, Taco Bell offers free delivering at participating franchises for users who place their first Taco Bell order of $12 or more at the Grubhub website or through the Grubhub app (via Taco Bell). Grubhub also recently announced that it will temporarily suspend collecting the commission fees it normally charges restaurants to be on its app, which could be up to $100 million less for Grubhub as it maneuvers through these new COVID-19 challenges (via U.S. News).
Need fresh fruit? Edible Arrangements has suspended same day delivery fees for a limited time. Orders must be place by 3 p.m. daily. This is a great way to make certain you are getting fresh fruit if you don't want to brave the grocery stores (via Thrillist).
Additionally, lots of local restaurants affected by the coronavirus are offering delivery services that are free or discounted. Check out their websites or call and ask. For cities like Los Angeles and New York, this could prove to be an essential service as both cities have been ordered to close their bar and restaurants with the exception of delivery services due to the coronavirus, and many other states are following suit.