How Much Is Michael Symon Worth?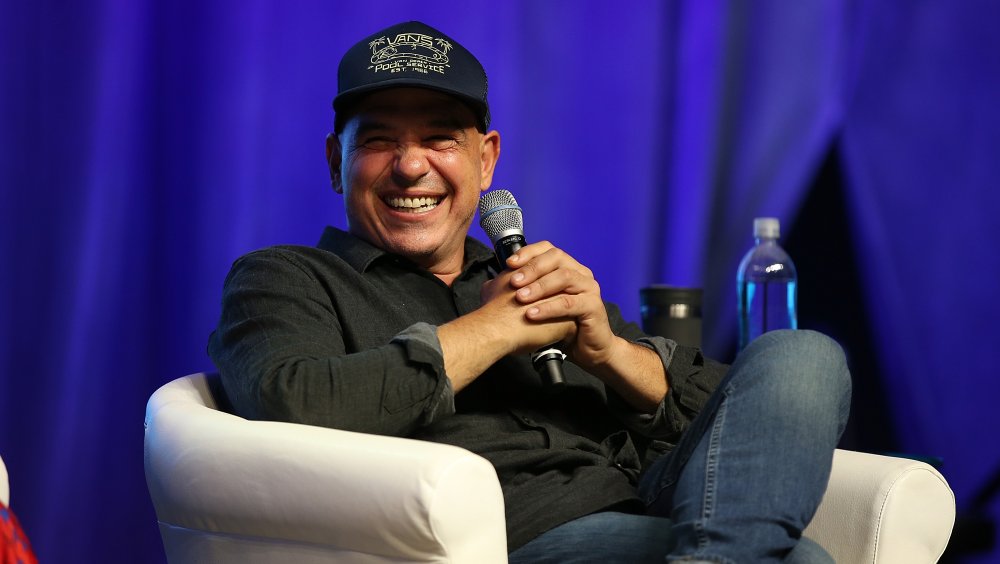 Phillip Faraone/Getty Images
We may receive a commission on purchases made from links.
Michael Symon is an American chef and food writer who has also been featured on a number of Food Network shows, including as an Iron Chef on Iron Chef America (via Food Network). He also was a co-host of the ABC talk show The Chew, which ran from 2011 to 2018 (via Michael Symon). Over the course of seven years, the show ran for a whopping 1,500 episodes. 
Symon, who grew up in a Greek and Sicilian family, has a collection of restaurants that reflect the Mediterranean style that he learned from the cooks in his family. But his restaurant collection spans both genres and the country from barbecue to burgers to bistro and from Cleveland to Las Vegas. As a chef who embraced nose-to-tail cooking before the rest of the food community found it trendy, his restaurants still feature interesting cuts and combinations such as beef cheek and pork belly with crispy pig ears.
The net worth of Michael Symon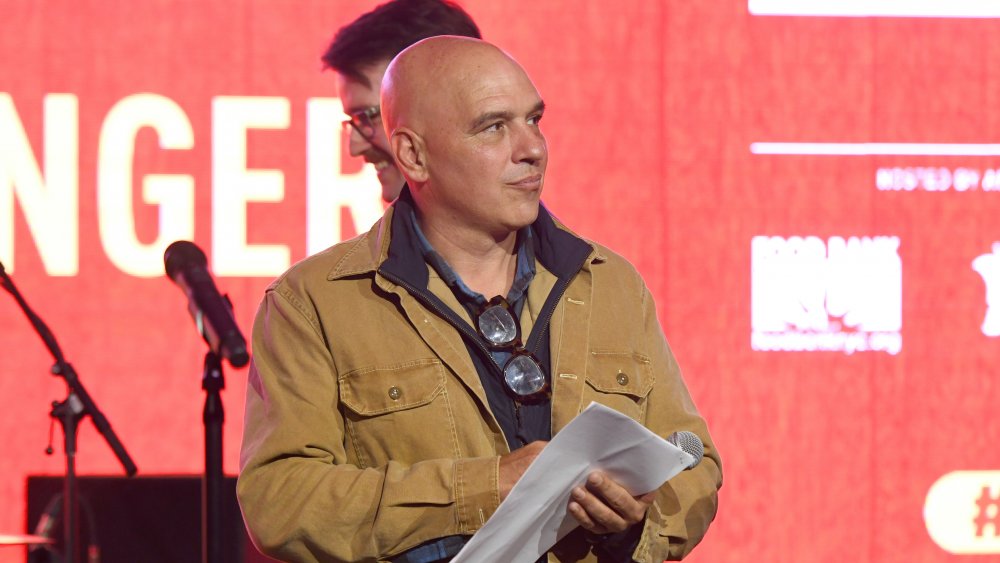 Noam Galai/Getty Images
Symon's net worth is estimated at $4 million (via Celebrity Net Worth). Some 10 years ago, Symon received an endorsement from the companies Vitamix and Calphalon, which make cookware for chefs. These types of deals are often quite lucrative and it's safe to say that the deal brought Symon a pretty penny. 
He has written a number of books, and his cookbook, Michael Symon's 5 in 5: 5 Fresh Ingredients + 5 Minutes = 120 Fantastic Dinners (via Amazon), was a New York Times Bestseller. Even if his publisher gave him a raw deal on the royalties, he probably still brought in a substantial amount given how many copies you need to sell to make it onto their bestseller list. 
And, as a true businessman, Symon has marketed a line of branded cutlery available for purchase on his website ranging from a steak knife set to a vegetable cleaver to a more traditional chef knife.